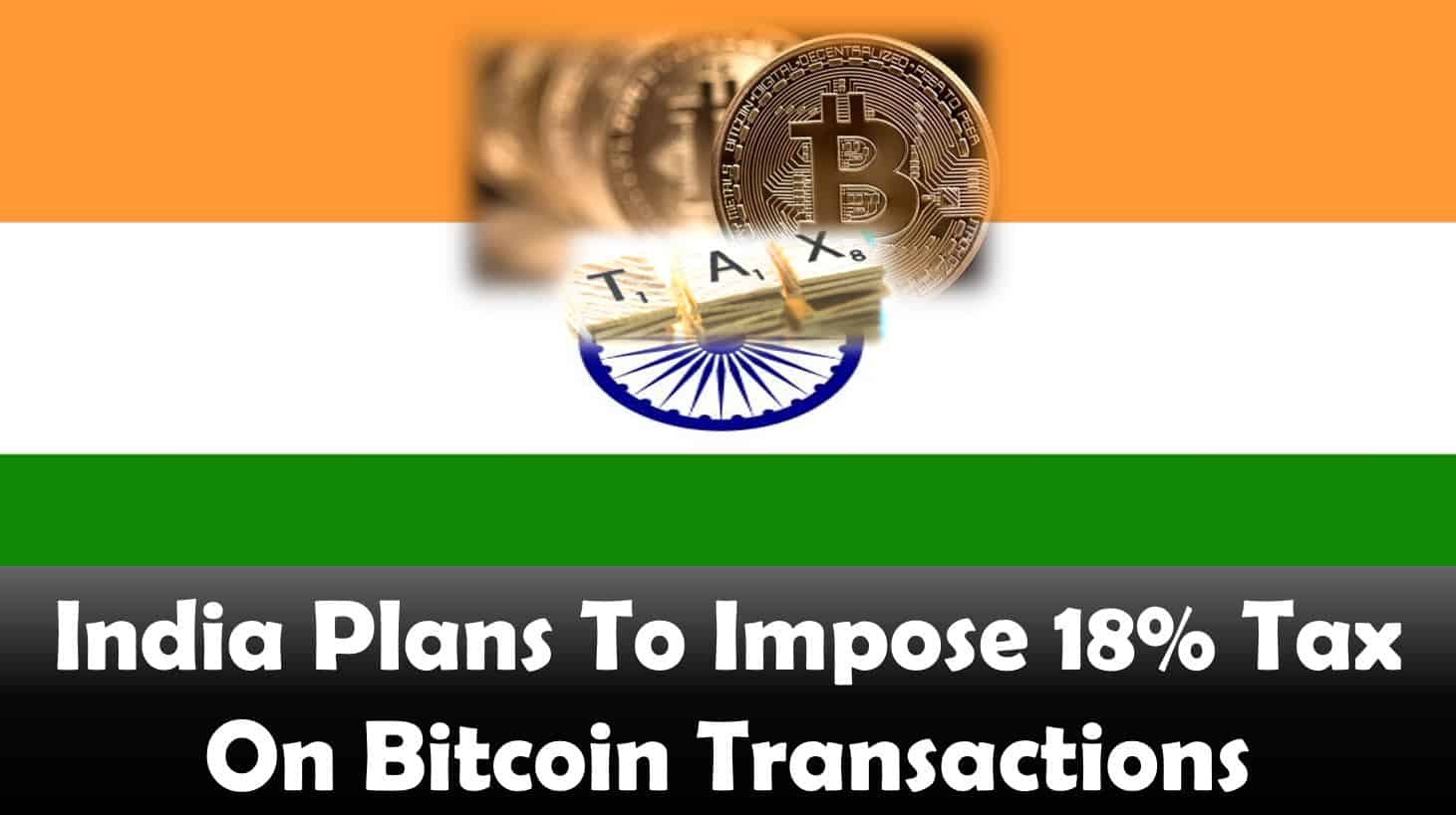 India Plans To Impose 18% Tax On Bitcoin Transactions
Last updated on December 5th, 2022 at 02:40 pm
Cryptocurrency traders and investors in India may soon be obligated to pay 18% tax from their crypto transactions and investment, according to the Times of India.
In a bid to increase its revenue generation, the Indian government wants to impose the taxation rate on Bitcoin and crypto traders to add $1 Billion to its yearly revenue.
Some industry participants have hailed the move. They claimed the Indian government is gradually coming to terms with crypto business in the country.
Bitcoin Treated as Current Assets
The 18% crypto tax proposal was put forward by the Central Economic Intelligence Bureau (CEIB). If the bill is passed into law, the government will be categorizing bitcoin as an intangible asset
The proposal also says Bitcoin should be treated as current assets while GST charges will be made on margins made in trading.
The estimated annual Bitcoin transactions are about 40,000 and valued at about $5.5 Billion. Those transaction numbers project an annual yield of approximately $1 Billion once the 18% tax on all Bitcoin transactions is imposed.
Top crypto exchanges in India have voiced their opinion about the proposed tax law, saying it will help the cryptocurrency industry grow.
The cryptocurrency environment in India is not a palatable one. There is still uncertainty towards crypto adoption and regulation in the country.
The CEIB also published a report that explored the different usages of cryptocurrency. After the publication, the agency classified Bitcoin under the "intangible asset" category. As a result, the goods and services tax could be imposed on all transactions involving the cryptocurrency.
The agency also reiterated that if the policy is finally passed into law and implemented, the tax will reduce the use of Bitcoin for transactions involving illicit activities.
Implementing The Law Sumit Gupta, Chief Executive Officer of CoinDCX, a Mumbai-based crypto exchange, stated that the tax structure is a good sign that the government is beginning to understand the digital asset class. He pointed out that the development could lead to more positive news in the future.
Disclaimer
The information provided here is for INFORMATIONAL & EDUCATIONAL PURPOSES ONLY!
View our complete disclaimer on our Disclaimer Page