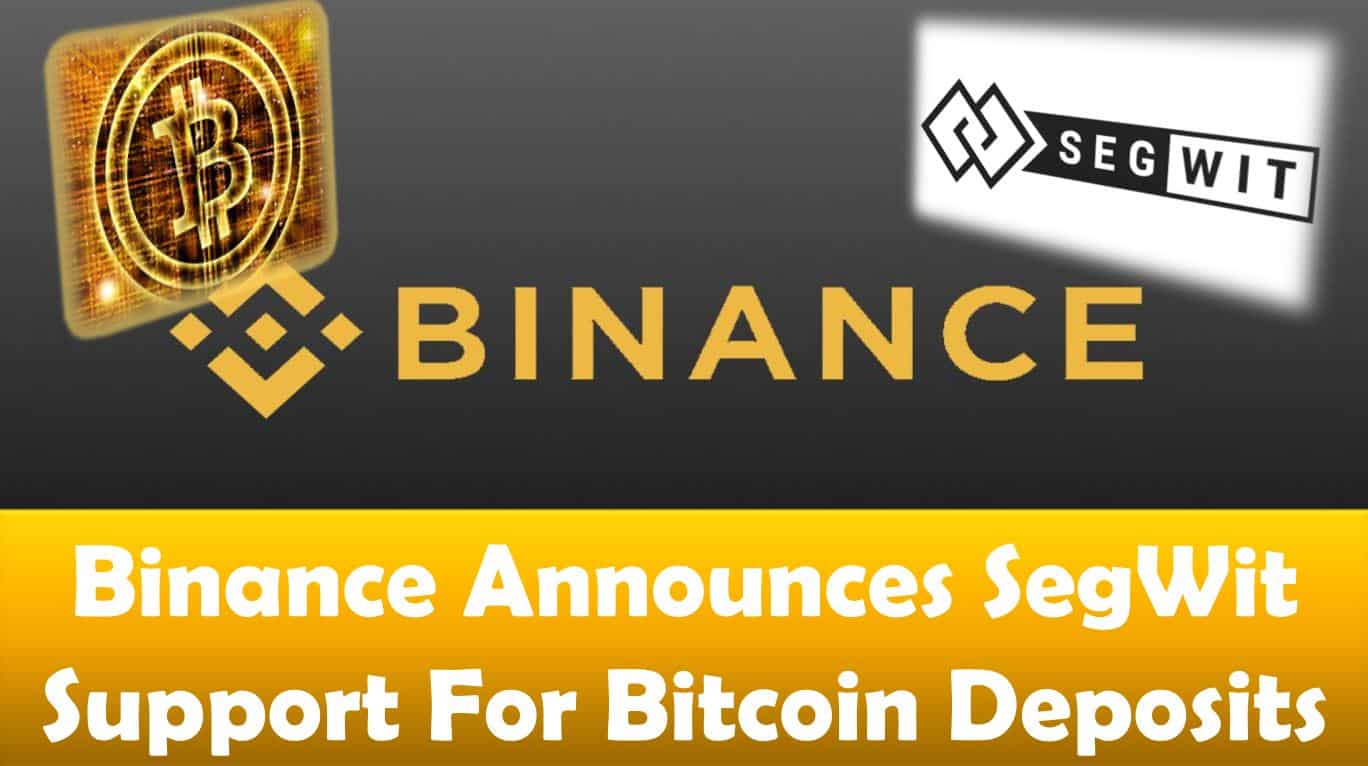 Binance Announces SegWit Support For Bitcoin Deposits
Last updated on December 5th, 2022 at 02:41 pm
As a result, the exchange's users can now access the SegWit addresses by clicking on the BTC (SegWit) network to transfer funds swiftly.
There are very few exchanges that offer support for both deposits and withdrawals to the SegWit Bitcoin address and Binance has become one of them.
Deposits and Withdrawals Now Offered
Many other exchanges offer either deposits or withdrawals from the SegWit Bitcoin address.
Based on the announcement, users are asked to make sure they are transferring compatible assets into the correct addresses before any transactions. That's because if done otherwise, the funds may not be recovered.
"Please note […] if you incorrectly send incompatible assets to the address, your funds will not be recoverable and will result in permanent loss," the Binance statement reads.
---
---
SegWit Provides Bitcoin Scalability
Disclaimer
The information provided here is for INFORMATIONAL & EDUCATIONAL PURPOSES ONLY!
View our complete disclaimer on our Disclaimer Page