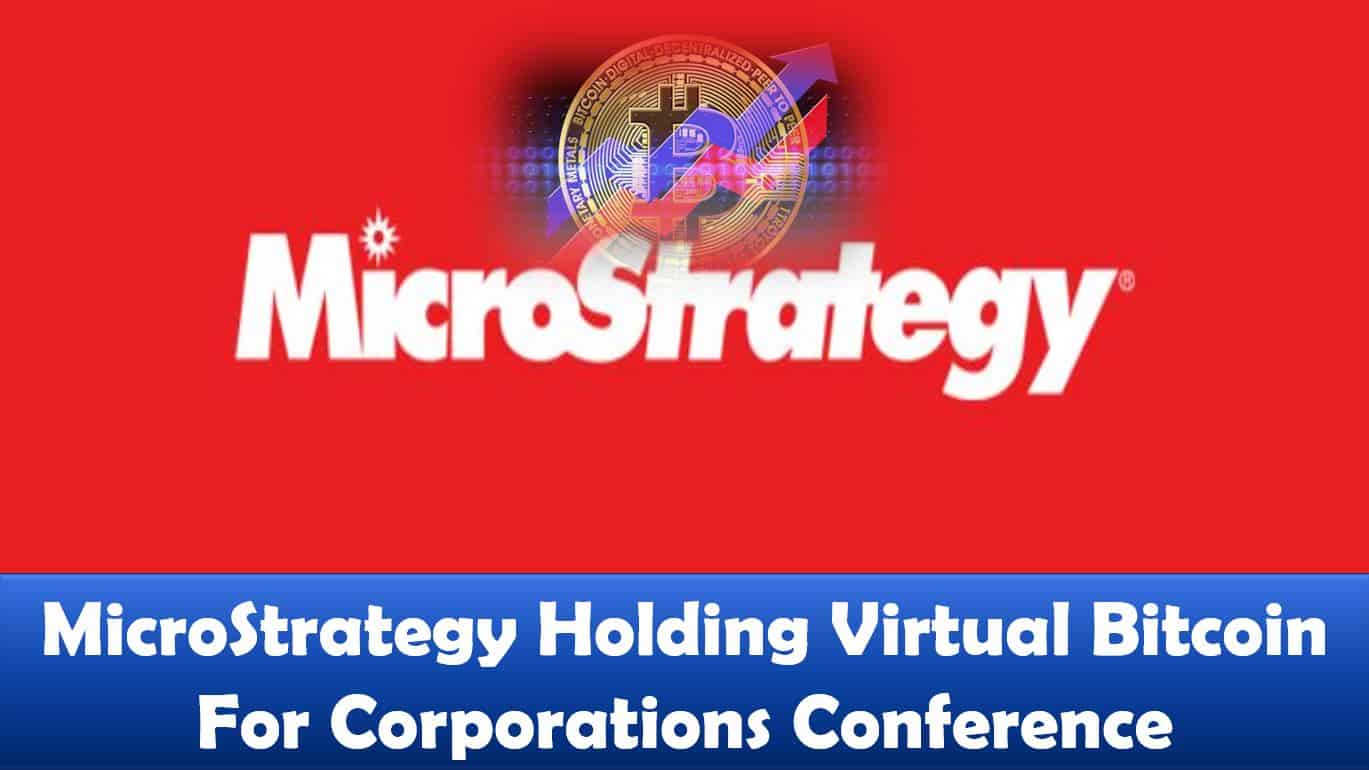 MicroStrategy Holding Virtual Bitcoin For Corporations Conference
Last updated on December 4th, 2022 at 09:50 pm
MicroStrategy, a publicly-traded business analytics and intelligence company, is hosting its second Bitcoin for Corporations Conference. The conference's objective is to enable corporations to adopt Bitcoin.
MicroStrategy has invested heavily in Bitcoin. The company's Bitcoin holdings by the end of 2021 stood at 124,391 BTC.
Bitcoin For Corporations Conference
The Bitcoin for Corporations Conference will be virtual and it will offer free access to all the sections.
The conference will commence on February 1, 2022, and will provide in-depth insights to organizations that want to incorporate Bitcoin in their business processes.
Some of the speakers attending the conference include Jack Dorsey, Block's CEO and Michael Saylor, MicroStrategy's CEO. The two are popular Bitcoin bulls, with Dorsey previously stating that Bitcoin had the potential to promote "world peace."
Other speakers include the President and CFO of MicroStrategy, Phong Le and the Chief Marketing Officer, Hugh Owen.
Live interviews with prominent players in the crypto space such as Coinbase, Deloitte, Fidelity Digital Assets, Genesis, Jefferies, NYDIG, Paxos and Silvergate Bank will also be featured.
In the announcement, Saylor noted,
"we have gained a wealth of experience and expertise innovating our treasury strategy and evolving our corporate bitcoin acquisition strategy. And we're pleased to be in a position to share our knowledge – via this curated event – for corporations looking to pursue similar strategies and bold initiatives."
In 2021, MicroStrategy held a similar event. The event saw attendance from executives from different organizations. At the time, Saylor noted that he had "never seen so many CEOs sign up to attend one of our events."

MicroStrategy's Shares Plunge
The cryptocurrency market has been in a down turn over the past month. Due to its heavy investments in Bitcoin, MicroStrategy's shares usually go in tandem with the price of the primary cryptocurrency.
On a year-to-date basis, the shares have plunged by 39.28%. The shares had peaked at $1315 on February 2021, when the cryptocurrency market was rallying for a bullish trend.
Bitcoin
Besides its share price dropping, MicroStrategy has also faced scrutiny from the U.S. Securities and Exchange Commission regarding its accounting practices.
A filing by the SEC rejected the accounting method used by MicroStrategy to file for its Bitcoin earnings report. The commission noted that MicroStrategy failed to include the volatility of Bitcoin and the price swings when accounting for the asset.
"We note your response to prior comment 5, and we object to your adjustment for Bitcoin impairment charges in your non-GAAP measures. Please revise to remove this adjustment in future filings," the SEC filing read.
MicroStrategy started investing in Bitcoin in 2020. Since then, it has significantly grown its Bitcoin holdings, reaching 124,391 coins by the end of 2021. These Bitcoin holdings were purchased at an average price of $30,159 per Bitcoin, totaling its investment to around $3.75 Billion.
Despite the ongoing market dips, Saylor has noted that MicroStrategy will continue accumulating more coins. Saylor also added that MicroStrategy did not plan to sell its Bitcoin despite the ongoing market dips.
Disclaimer
The information provided here is for INFORMATIONAL & EDUCATIONAL PURPOSES ONLY!
View our complete disclaimer on our Disclaimer Page