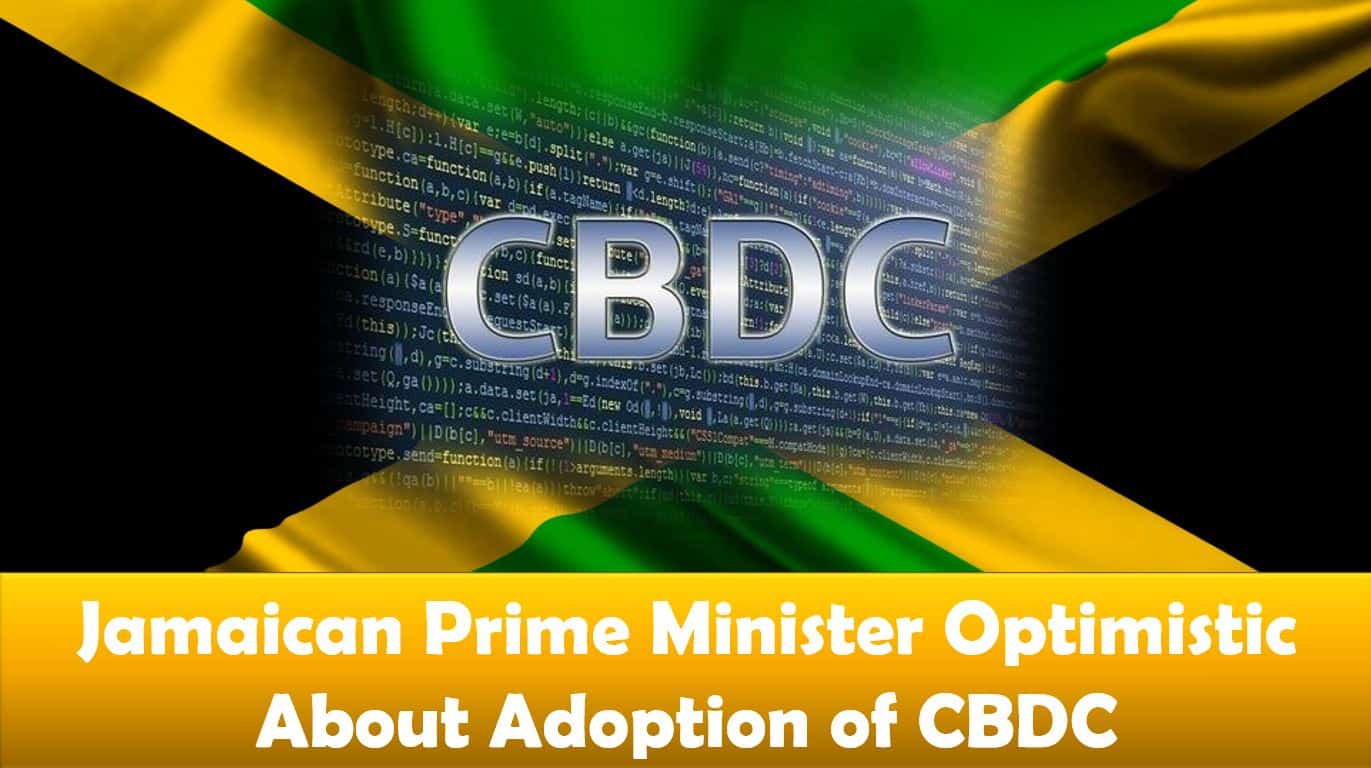 Jamaican Prime Minister Optimistic About Adoption of CBDC
Last updated on October 31st, 2022 at 11:48 pm
The topic of central bank digital currencies (CBDCs) has sparked debate across different countries. While the majority are yet to make any significant strides on the issue, some countries are already steps ahead and pushing for adoption.
Jamaica's central bank completed its pilot phase for a CBDC earlier this month.
Following the successful completion of the testing phase, the country's Prime Minister, Andrew Holness, is optimistic about the adoption of the CBDC in the country.
In an interview with Bloomberg, Holness stated that more than 70% of the Jamaican population would use the CBDC over the next five years. He mentioned that the CBDC would boost financial inclusivity and lower banking costs.
According to Holness, a CBDC had major benefits to the economy, including boosting government accountability since the use of resources could be easily tracked.
Jamaica plans to launch its CBDC on a nationwide scale within the first quarter of the year. Holness admitted that there would be challenges during the initial stages.
He also added that the government needed to "figure out how to give people access to digital devices and the internet in general."
Currently, the Bank of Jamaica stands as one of the first countries to conduct a nationwide pilot phase for a CBDC.
The country's pilot phase lasted for 8 months since March 2021, and it was done in partnership with eCurrency Mint, a cryptography firm based in Ireland.
So far, the Bank of Jamaica has minted 230 million Jamaican dollars worth of the CBDC. This amount will be distributed to deposit-taking institutions and payment service providers.
One million Jamaican dollars would be distributed to staff at the central bank, while another 5 million distributed to the National Commercial Bank.
The central bank plans to have two new wallet providers for the CBDC. This will be followed by a nationwide rollout before the end of the first quarter of 2022. The bank plans for the CBDC to be interoperable with different wallet providers.
China's CBDC Adoption Hits Record Numbers
China was among the first countries to look towards CBDCs. The country commenced its plans for the digital yuan in 2014 and after a rigorous testing phase, the country is slowly integrating the currency into use by the public.
Last year, the country rolled out a pilot phase for the digital yuan in some leading cities. In November last year, the People's Bank of China (PBoC) stated that the number of digital yuan users had surpassed 140 million.
This month, the PBoC announced launching a wallet app to users in 10 select areas, including Beijing and Shanghai.
A major boost in adoption came after WeChat, a dominant messaging platform in the country, announced it would support the digital yuan. WeChat has over one billion users in China.
China had also announced plans to allow foreign visitors to use the digital yuan during the Olympics.
Disclaimer
The information provided here is for INFORMATIONAL & EDUCATIONAL PURPOSES ONLY!
View our complete disclaimer on our Disclaimer Page