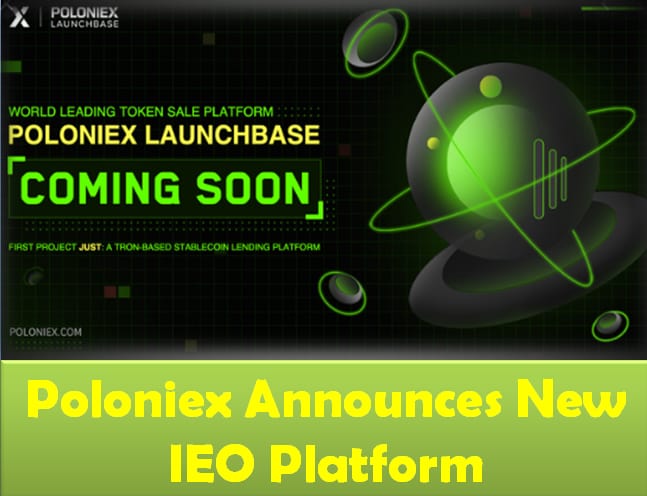 Poloniex Announces New IEO Platform
Last updated on November 1st, 2022 at 02:00 am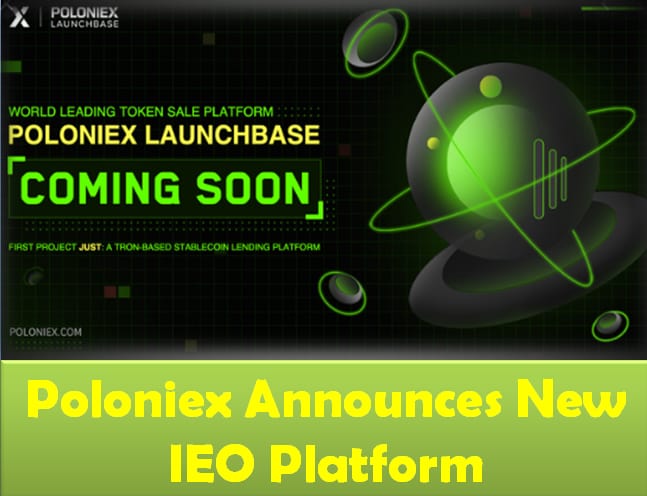 IEOs, or Initial Exchange Offerings, have taken over the crypto industry since Binance pioneered them in January 2019. Since then, crypto projects mostly abandoned the old ICO model and IEOs pretty much became the new standard.
Now, some platforms are experimenting with new solutions to potentially make them even better. One such example is a popular crypto platform Poloniex, which just announced its new IEO service.
Poloniex's New Token Sale Platform
Poloniex recently made headlines across the world as it unveiled its upcoming IEO platform, LaunchBase. The exchange revealed a crucial detail in which this platform differs from others. This difference lies in its utilization of Tron (TRX), which will power it.
However, projects that might want to use it for conducting their token sales are likely to see a backlash. This might happen due to the fact that they will issue tokens in exchange for TRX. Also, it will operate on a first-come-first-serve basis.
The platform's announcement noted that they designed LaunchBase with a specific purpose. The goal is to help some of the more quality projects develop further. More importantly, they wish to enable these projects to grow in a healthy ecosystem. To secure this, Poloniex will also offer professional guidance and advice to all projects that end up using LaunchBase.
Of course, not just any project will be able to join the platform and there will be certain requirements. For example, they will have to subject themselves to eligibility and screening requirements. Projects based in some jurisdictions may not get permission to join due to their geo-location. It will depend on the regulations in their country of origin, as Poloniex will not go against the local laws.
LaunchBase Impact On IEOs
However, the question now is what impact will the new platform have on the IEO industry, as it is right now?
The platform's design will make it a rival to the current IEO model.
IEOs made a major impact on the toke offerings when it emerged, as it brought more security to investments in new projects. It offers a safe platform for investors, which can invest freely in any project. They can do this while knowing that the exchange that listed it did a background check before doing so.
Exchanges also helped the projects themselves by doing all the marketing and providing exposure. Many of the rising stars among crypto/blockchain projects started in the last years through IEOs.
Of course, there are some who claim that IEOs are barely any safer than ICOs.
ICOs, as many might remember, caused huge losses in the crypto industry when the scammers decided to move in and offer fake coins.
While IEOs are allegedly safe due to the exchanges' background checking, many say that the exchanges would list any project for money. This remains a debate to this day, and it has yet to be seen how strict with the listings will the new platform be.
For now, it looks like a disruptive and innovative new solution. But, Poloniex will have to release more details and demonstrate the platform's work in order for anyone to know more with certainty.
Disclaimer
The information provided here is for INFORMATIONAL & EDUCATIONAL PURPOSES ONLY!
View our complete disclaimer on our Disclaimer Page