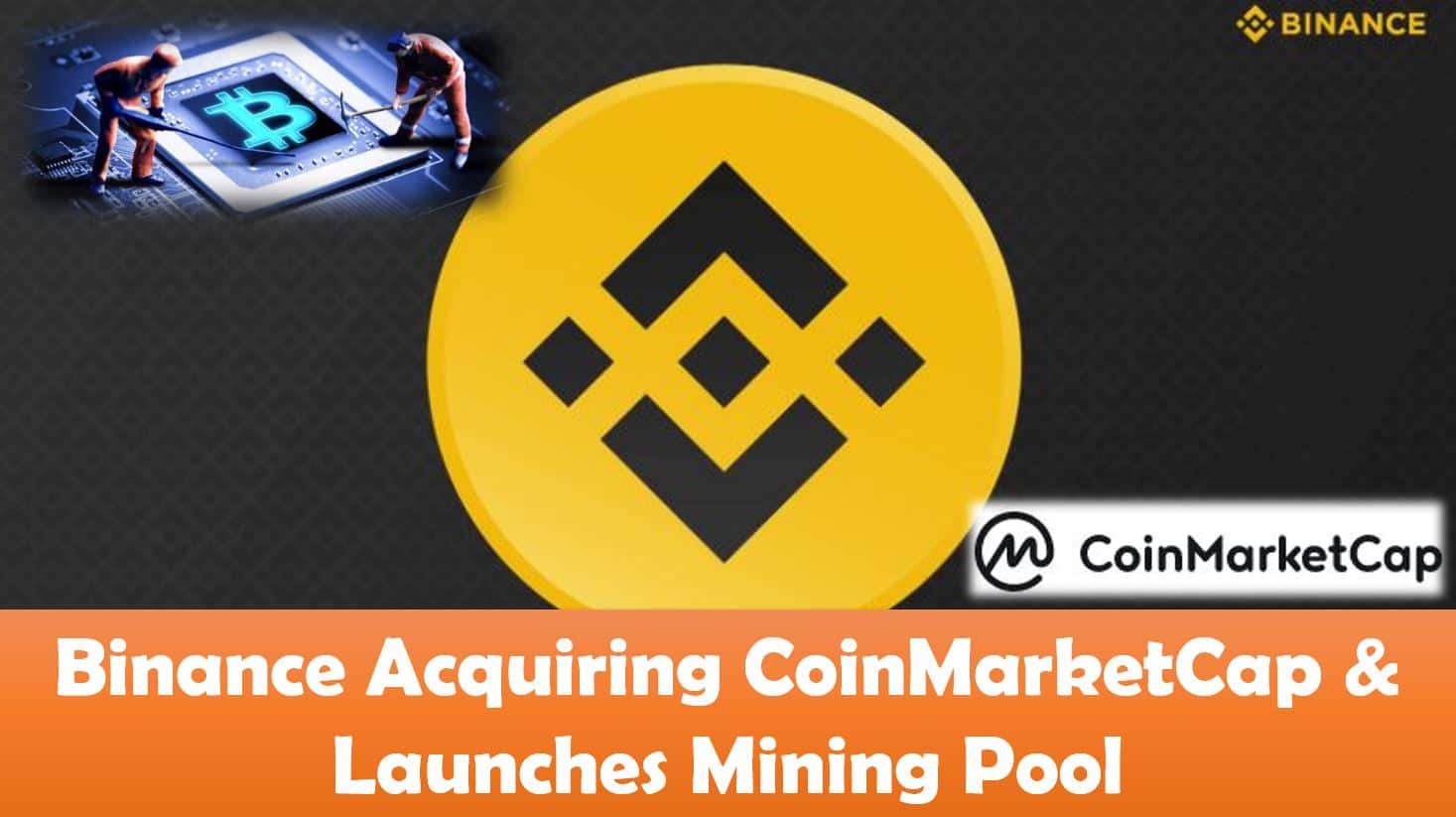 Binance Acquiring CoinMarketCap & Launches Mining Pool
Last updated on September 9th, 2022 at 08:59 am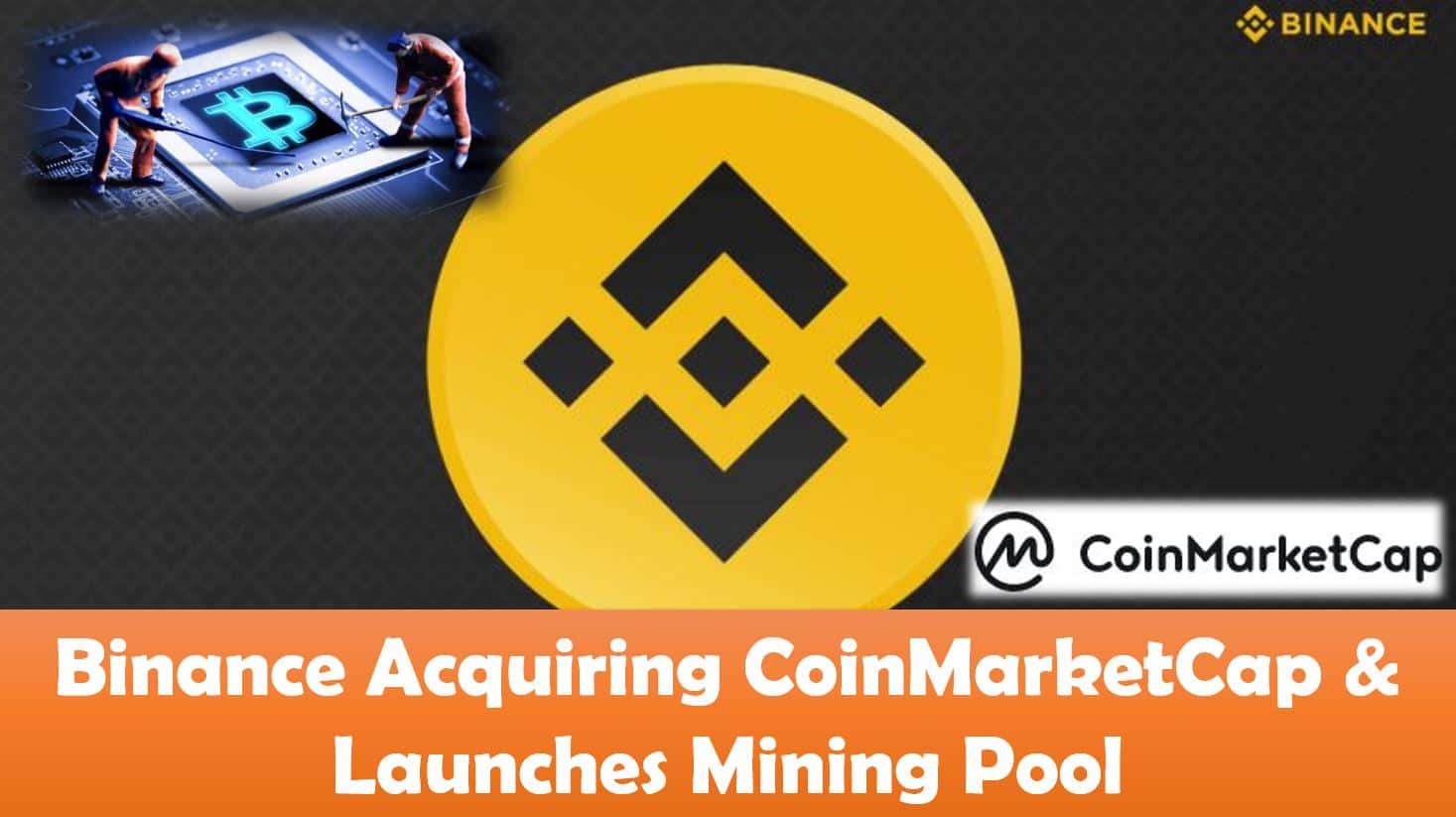 The crypto sector may have crashed in mid-March due to coronavirus-related fears, but it is already seeing recovery. If the recovery continues as many cryptocurrency investors hope, it is more than likely that the market will return to the usual state of things.
While some people might call this 'hopium', there are those that point to many upcoming events that might mean that the crypto price surge could still happen.
What are some of these happenings?
The most obvious and probably most publicized is the upcoming Bitcoin halving. Many have assumed that BTC price is about to surge, potentially to entirely new heights. Due to such expectations, the mining sector became busier than ever. Now, it is about to get yet another mining pool, created by one of the world's leading exchanges.
New Mining Pool on The Horizon
The exchange in question is Binance itself, which is planning to further expand its ecosystem. The new announcement came on April 1st, by none other than its own CEO, Changpeng Zhao.
Zhao announced on Twitter that Binance would start its own mining pool and join it to an already wide array of services. Those include staking, earning, savings, as well as loans.
The exchange already hired professionals who would set up the mining pool operation. The exchange even managed to employ some former Bitmain workers. For now, Binance remains modest with the details of the mining pool launch. Even so, the Russian crypto news source, Coinlife, predicts that the launch may come in Q2 of this year.
---

---
Binance Moves To Keep Up With Competitors
While the mining business is certainly still profitable according to many, this might not be the only reason why Binance has gone down this path. Some of its main competitors, such as Huobi and OKEx, already added such services. Now, Binance might be doing the same simply to avoid being left behind.
Both of the mentioned exchanges launched their own mining pools in the second half of 2019. OKEx launched its mining pool in August, while Huobi did it in September. The community was quite pleased with the moves and their mining pools quickly entered the top 10 list.
This was likely more than enough of an incentive for Binance to consider doing the same. The exchange has already much more than a simple exchange, with numerous other services and functionalities. It has multiple fiat-to-crypto subsidiaries, its own blockchain and its own DEX. Even that is only scratching the surface, as the exchange also works on its crypto debit card, it offers staking, lending and much more.
---

---
Binance Makes The Largest Crypto Deal Yet
While the original Binance exchange has only been around for three years, it has grown into a massive ecosystem.
Recently, it came out that it is finalizing its fifth major acquisition, which targets CoinMarketCap. While the move is likely to help Binance and add extra functionality, some have expressed concerns about it.
Mainly, people shared concerns about CoinMarketCap's future trustworthiness. While such concerns have been floated about this website since it's inception for a large number of reasons, these are now overshadowed by the fact that Binance is purchasing the crypto price tracking website.
So what is the potential price tag for the leading cryptocurrency price tracking website?
How does $400 million sound?
Once finalized, this will make it the largest crypto deal in the 11-year-long history of the cryptocurrency sector.
Disclaimer
The information provided here is for INFORMATIONAL & EDUCATIONAL PURPOSES ONLY!
View our complete disclaimer on our Disclaimer Page