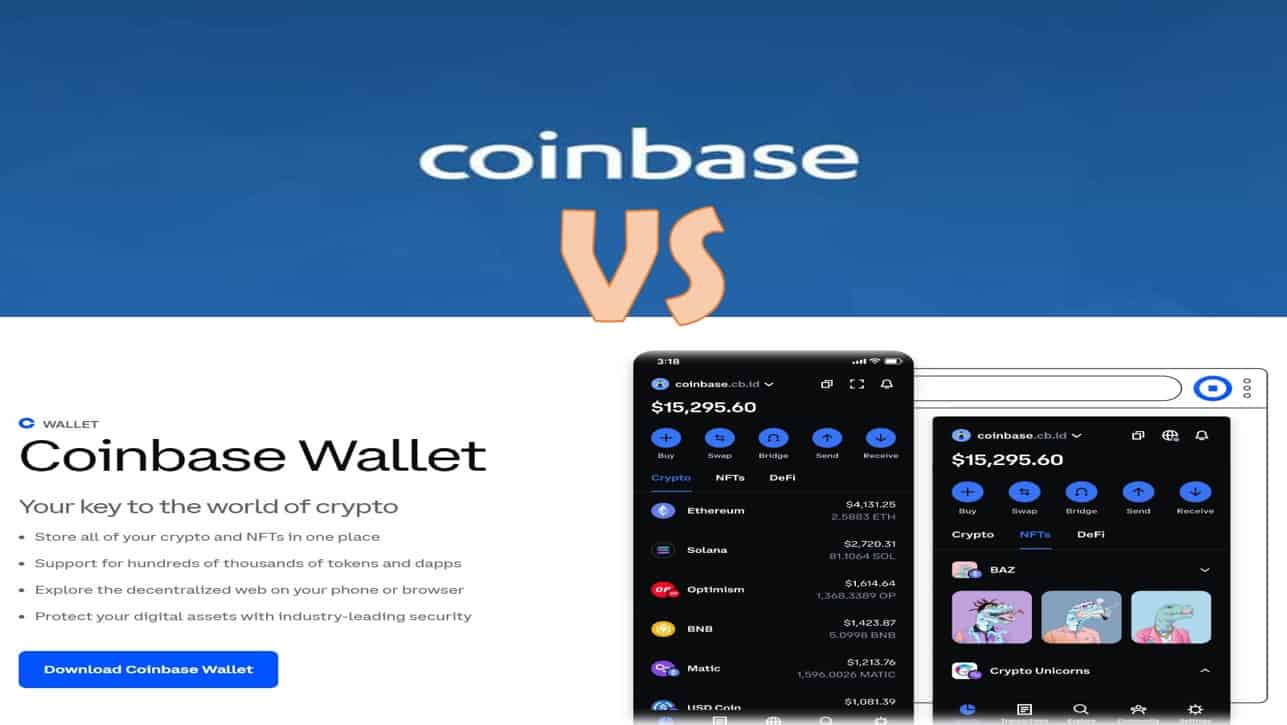 Securing Your Crypto: Is Coinbase or Coinbase Wallet Safer?
Last updated on June 8th, 2023 at 02:47 pm
Coinbase is the most popular and trusted cryptocurrency exchanges in the United States. As such, many users choose to leave the cryptocurrency assets on the exchange, treating this platform like a traditional bank.
However, despite the popularity of this exchange, one undeniable truth remains, it is a centralized entity.
As such, the question becomes, is it safer to leave your crypto on the Coinbase exchange or utilize the Coinbase Wallet?
Coinbase Wallet is a safer option to store your cryptocurrency because it is a noncustodial wallet, so users control the Private Keys to their crypto. Coinbase is a cryptocurrency exchange that provides its users with a wallet on their platform. This type of wallet is a custodial wallet because it is controlled by Coinbase.
This distinction between these two types of cryptocurrency wallets, though seemingly subtle, is the key between someone actually owning their cryptocurrency or not.
To help clarify, let's look deeper into the differences between Coinbase and the Coinbase Wallet.
Table Of Contents: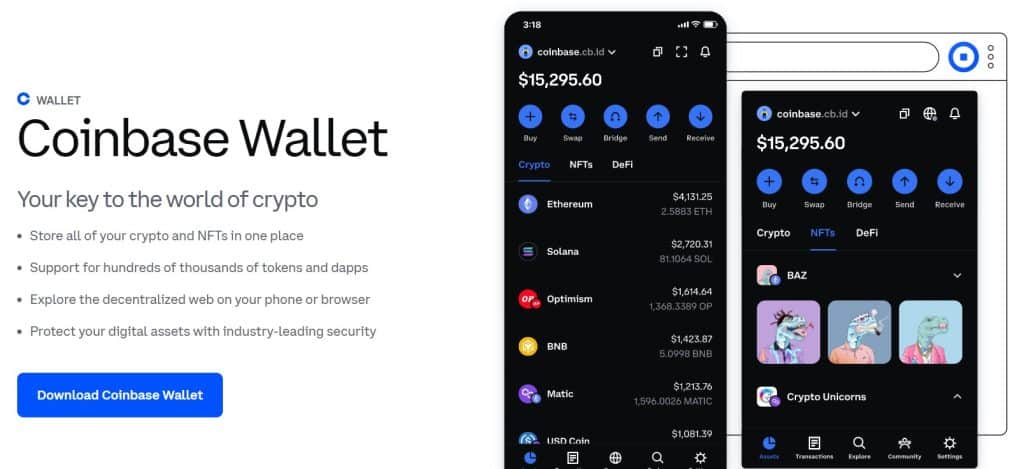 Coinbase & Coinbase Wallet Differences
To help you wrap your head around why Coinbase Wallet is a safer option for storing your crypto assets, you need to understand two basic characteristics of Coinbase.
First, Coinbase is a centralized cryptocurrency exchange. This is meant to be a place where people who are interested in buying, selling or trading cryptocurrency go to perform those functions.
Furthermore, because Coinbase is centralized, users must obtain permission from the platform to transact there. This usually occurs once the potential user completes Anti-Money Laundering (AML) and Know Your Customer (KYC) procedures. This is generally done by verifying your identity and geographic location.
Second, the wallet provided to Coinbase users is owned and controlled by Coinbase itself. Users are only allowed to use them for completing transactions on the exchange.
This type of wallet is referred to as a custodial wallet. This one word, custodial, makes all the difference between these two options.
Knowing the distinctions between custodial and noncustodial wallets can help you choose the right platform to store your digital assets.
Custodial vs Noncustodial Wallets
When it comes to cryptocurrency, there are two distinct types of wallets you can use: custodial and noncustodial.
The difference between these two types of wallets is key in determining who has control over your crypto assets.
So let's explore their differences and which one could be better for storing your cryptocurrency securely.
Custodial Wallets
Custodial wallets are those that are provided to users via a third-party service provider. The third party provider is responsible for ensuring the wallet is secure and each of these providers manage their respective wallets in different ways.
Coinbase is one of the most popular providers in the crypto space. However, a provider of a custodial wallet does not necessarily need to be a cryptocurrency exchange.
Apps like PayPal or Revolut, that provide their users with access to digital assets, also provide their users with a wallet for them.
The bottom line about custodial wallets is that users DO NOT CONTROL their Private Keys and thus DO NOT CONTROL their cryptocurrency.
However there are cryptocurrency wallets that are the polar opposite of this type of wallet. They provide users with complete control and ownership of their digital assets.
Noncustodial Wallets
In contrast to the type of third party wallet offered on Coinbase, noncustodial wallets give users control over their own funds or data without any intermediary involvement from a third party.
Noncustodial wallets are self-managed by the user, meaning that only the user has control over the wallet address, This means a user has ultimate control of Private Keys and other associated metadata like transaction history or currency balances.
Some popular noncustodial, hot wallet options include Exodus Wallet and Coinbase Wallet. Popular hardware wallet, cold storage solutions I recommend include Ledger and Trezor.
Think you need more information about cryptocurrency wallets?
Understand more about Private Key and their importance to your crypto investments here.
Start here where I break down wallets and give you some suggestions.
Then consider learning about free to use crypto wallets here.
Finally, many investors, especially those new to crypto, are often concerned about giving out their crypto address for people to send them crypto. They feel as though if they do that, it will allow a hacker to steal their assets.
While that is not the case, there are areas surrounding your crypto that require a diligence to security. Read all about it here.
Now that you have a better understanding about the types of cryptocurrency wallets, and Coinbase and Coinbase Wallet in particular, let's see what this noncustodial wallet has to offer.
Coinbase Wallet Breakdown
| Wallet Type | Custody Type | Hardware Wallet Compatible | Requires KYC |
| --- | --- | --- | --- |
| HOT | Noncustodial | YES | YES |
Coinbase Wallet Overview
At its core, Coinbase Wallet is a secure, noncustodial wallet that allows users to store, send, receive and manage their cryptocurrency in an easy-to-use browser extension and mobile app.
This wallet provides users with full control over their digital assets by giving them control of their Private Keys. Other intrinsic features of this wallet include integration with Coinbase and support for multiple blockchains.
But to better understand the wallet, let's dive into its primary aspects.
Key Coinbase Wallet Features
When you consider using the Coinbase wallet, one of your considerations is likely how good the user interface is. Frankly this may be even more important than all of the features the wallet has.
So, let me start out by saying that the Coinbase Wallet has an intuitive user interface that Coinbase users have come to appreciate. This makes it easy to navigate all of the robust elements of this wallet.
But a crypto wallet is only as good as it is secure, and security is something this wallet takes seriously.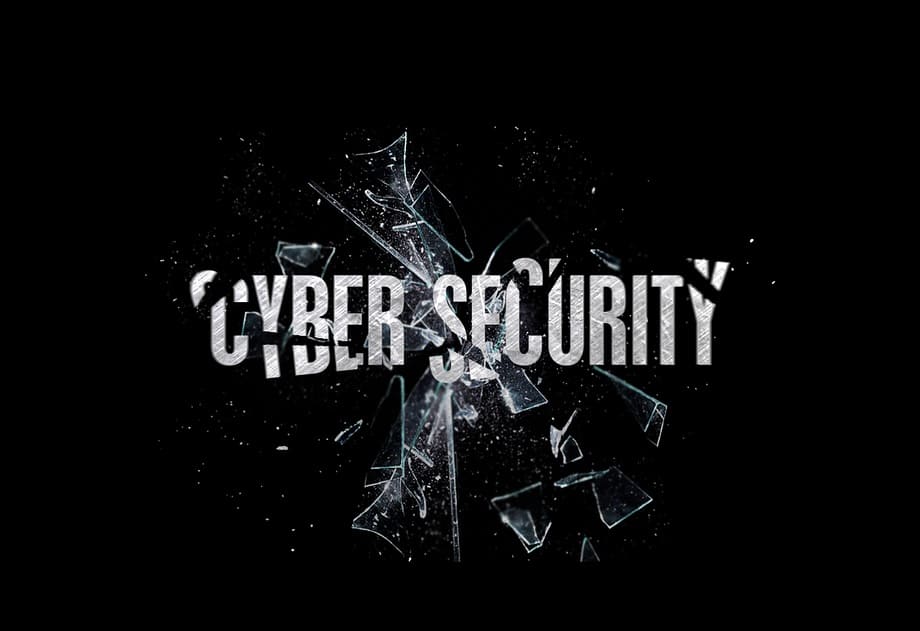 Secure Enclave Technology
The cornerstone of the Coinbase Wallet's security is something called Secure Enclave Tech. This is the same type of security usually found in a cryptocurrency hardware wallet.
Basically, the Secure Enclave is a chip that is used to protect biometric data like FaceID or TouchID. When a Private Key is generated on a Secure Enclave, it does not leave the chip.
This is the level of security touted by Coinbase Wallet.
But leading-edge security is not the only thing that Coinbase Wallet has going for it. Users have access to DeFi protocols.
Access to DeFi
If you're truly interested in the crypto space, then having the ability to interact with DeFi protocols is a must.
Coinbase Wallet also gives users access to decentralized finance (DeFi) and the tokens that come along with it.
This means you can use this wallet to interact with DEXs like Uniswap, as well as lending and income protocols like Aave and Compound.
Stay up to date on the latest DeFi information on my website.
Accessing these protocols means needing to access different blockchains… and the wallet has you covered for that too.
Support For Multiple Blockchains
One of the most important aspects of a wallet is its ability to support multiple assets. Coinbase Wallet does just that as it offers its users the ability to access multiple blockchains.
With this wallet, you can easily move between Ethereum (ETH), Avalanche (AVAX), Polygon (MATIC) and many others like a pro.
This ability gives Coinbase Wallet users the solution to not only storing their digital assets, but accessing the latest decentralized finance protocols.
This ability to access my multiple blockchains also provides Coinbase Wallet with another very popular function.
Digital Collectable Storage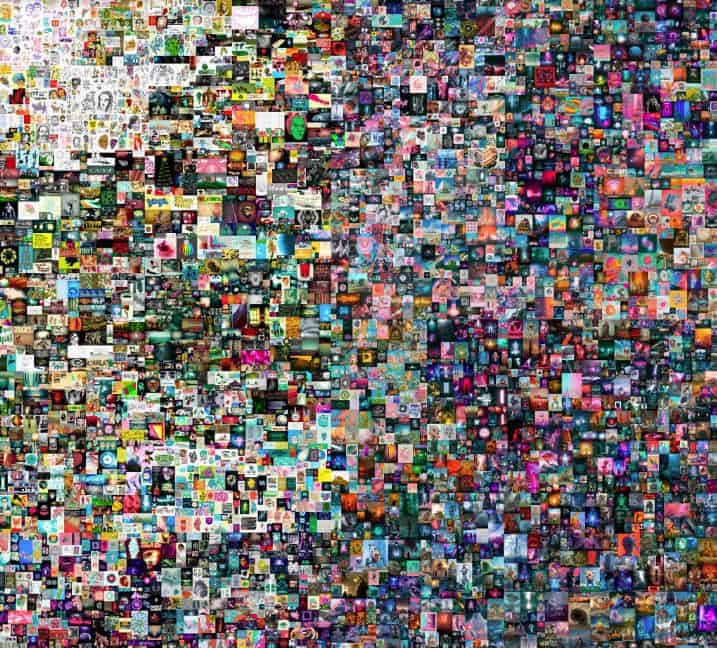 One of the more creative and speculative areas of the crypto space are NFTs (Non-fungible Tokens).
I mean, if you're into this type of thing, it might be fun to own a Bored Ape (BAYC) NFT. They are rare, and many think it is this rarity that not only gives them their value, but will help them to increase in value over time.
While NFTs are certainly not limited to just jpegs, having the ability to secure them in a cryptocurrency wallet is key.
Coinbase Wallet can accommodate users with a safe place to store their digital collectables.
NFTs will undoubtedly play a noteworthy role in the future of cryptocurrency. So, having an understanding of what they are and their potential uses is important.
You can do that here.
Stay up to date on the latest NFT related news on my website as well as my YouTube Channel.
While having a noncustodial wallet gives users control over their Private Keys, this wallet also requires a level of compliance.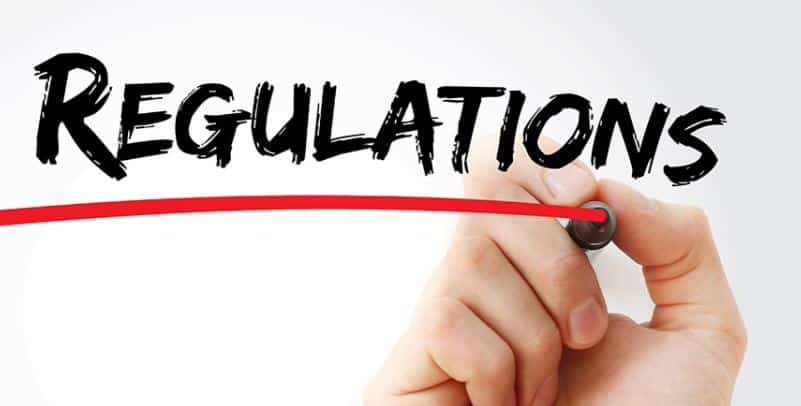 Compliance Features
For many people in the cryptocurrency space, the idea of governments, banks and NGOs (Non-Governmental Organizations) attempting to control or limit their access to digital assets is wholly offensive.
Frankly, this idea goes completely against the very fabric of cryptocurrency.
However, the facts are, as of this writing, that these groups are currently in the process of wielding their influence on the space.
The creators of Coinbase Wallet know this, and in my opinion, embrace it a bit too much.
But, it is with this premise in mind that the Coinbase Wallet has incorporated features to ensure it meets government requirements and regulations.
So, for those wanting to utilize this wallet, they should be prepared to complete some level of KYC (Know Your Customer) verification. This could be as simple as verifying your phone number, however, it could require more.
These compliance features in the Coinbase Wallet are also likely in place because users can connect their wallet to Coinbase.
Coinbase Connectivity
A centralized cryptocurrency exchange like Coinbase is currently the most common way for people to enter the space and make investments.
As centralized exchanges go, for U.S. citizens, Coinbase is a good option to start out.
So, if you use Coinbase to buy, sell or trade crypto, perhaps the Coinbase Wallet is the perfect bridge. By connecting your wallet to Coinbase, you can easily move assets from your wallet to their exchange.
If you have made Coinbase your primary cryptocurrency exchange, then having the ability to connect to your account there directly from your wallet would seem to make complete sense.
With Coinbase Wallet, you have that option.
Coinbase Wallet also has other optional features, including an extension for your browser.
Optional Chrome Extension
I'm not sure about you, but if I have the option to use a browser extension to access something I use frequently, I use it.
Browser extensions can be extremely helpful and provide a more seamless interaction with different applications.
With this thought in mind, it makes sense that the Coinbase Wallet would have a Chrome Extension.
This extension operates efficiently on Google Chrome as well as Brave Browser.
PRO TIP: If you want more privacy when you work online, I suggest you always use Brave Browser.
This extension will work very much like MetaMask and give you easy browser access to your wallet. With this extension, you can securely monitor and manage your portfolio from anywhere with an internet connection.
Coinbase Wallet has another optional feature that I would caution people not to use.
Optional Cloud Backup
If you're like me, you value your privacy and security online above all else. That's why I was surprised to learn that Coinbase Wallet has an optional cloud backup feature.
While this option may give some users an additional sense of comfort, the fact that Private Keys can potentially be recovered from a cloud account is frightening.
If you follow good back-up procedures when it comes to your wallet, by securing your seed or recovery phrase, you will always have access to your Private Keys and ultimately your crypto.
The bottom line is, if you choose to use Coinbase Wallet, I would caution against using this feature.
So, let's recap why the Coinbase Wallet is safer for storing your cryptocurrency than Coinbase.
Coinbase Wallet Conclusion
The premise that Coinbase Wallet is safer for storing your crypto is based on the understanding of exactly what Coinbase is. Coinbase is a centralized cryptocurrency exchange that gives its users access to a custodial wallet to transact on their platform.
Furthermore, understanding that a custodial wallet is controlled by a third party and a noncustodial wallet is controlled by the user, is also a key aspect of awareness.
Ultimately choosing between custodial vs noncustodial options largely depends on user preference.
While custodial services often carry extra risk due to their reliance on third parties, noncustodial solutions may also expose users to additional risks due to increased complexity when managing Private Keys and other sensitive credentials.
At the end of the day when it comes down to choosing between Coinbase and Coinbase Wallet, there is no one size fits all solution. I suggest that your preferences, and understanding of your needs within the cryptocurrency space be the key factors in your selection.
Frequently Asked Questions (FAQ)
Q: What is a cryptocurrency wallet?
A: A cryptocurrency wallet is a digital storage space for holding and managing crypto assets. Wallets come in a variety of forms, but usually they are either custodial (held by a third-party) or noncustodial (held by the user). Learn More About Crypto Wallets.
Q: How do I choose a cryptocurrency wallet?
A: When choosing a cryptocurrency wallet, you should consider the type of user you are, the assets you want to store, and any other features that would be useful for your needs.
Q: Are crypto wallets secure?
A: Crypto wallets can be very secure if they are properly managed. Learn More About Crypto Wallet Security.
Disclaimer
The information provided here is for INFORMATIONAL & EDUCATIONAL PURPOSES ONLY!
View our complete disclaimer on our Disclaimer Page