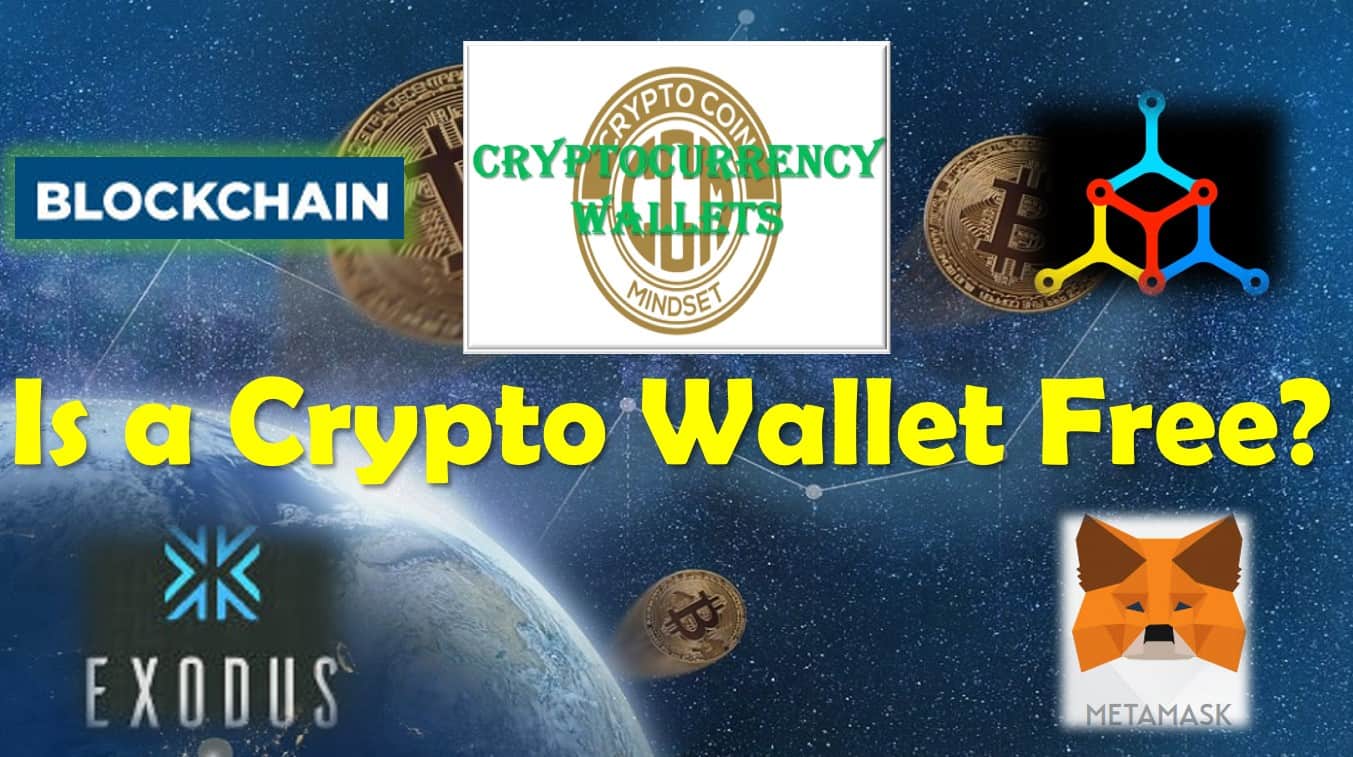 Is a Cryptocurrency Wallet Free To Use?
Last updated on July 24th, 2023 at 03:43 am
Everyone who gets involved with cryptocurrency will eventually need a wallet to make transactions and store their crypto assets. While there are many options available, when you are just starting to work with cryptocurrency you may not want to invest money into a cryptocurrency wallet.
Many free cryptocurrency wallets are available for anyone to use. These wallets, known as hot wallets, have to be downloaded to a device or accessed online. While they are generally safe and easy to use, they are not the most secure option for storing cryptocurrency.
As a matter of fact, there are so many free cryptocurrency wallets available, your choices can be a bit overwhelming.
So how can you choose?
Some considerations to help you when selecting a free wallet include how you plan to access the wallet, what you want to do with your cryptocurrency and whether the wallet is a custodial or noncustodial wallet.
Let's break all of this down so you will have the basic knowledge you need to look through all of your wallet options and decide which one, or two of these free wallets might be best for you.
Finding The Best Free Crypto Wallet
Having a reliable free crypto wallet can be valuable. It gives you the ability to move and store your cryptocurrency as you need to.
There are a few things to consider when selecting the wallet you're going to use.
What Are Your Plans For Your Crypto?
Deciding exactly what you're planning to do with your cryptocurrency is a good place to start.
If you're going to be trading or using your crypto assets on a regular basis, then this style of wallet is ideal.
However, if you are looking for the safest place to hold your crypto, especially as a long term investment, these free hot wallets are not the best option.
If your plan is long term, and you're looking for the most secure storage option for your crypto, then you want a cold wallet. A cold wallet stores your cryptocurrency on an offline storage device.
Having at least some of your cryptocurrency holdings in cold storage is a good idea. If this is part of your crypto investment plan, I have broken down the safest cold wallet options here.
How Do You Plan To Access Your Wallet?
The next consideration is how do you need to access the wallet you choose. Even though free crypto wallets all fall into the category of hot wallets, there are different types of these free wallets.
These different types of hot wallets include online (web) wallets, desktop wallets and mobile wallets.
Each of these free wallet options have their pros and cons. I have broken all of those down into easy to digest tables.
You can review this information by clicking on the link to the type of wallet that interests you; online (web) wallet, desktop wallet or mobile wallet.
Do You Want To Control Your Crypto?
Your next consideration should be if you want a custodial or noncustodial wallet.
A custodial wallet is one that is controlled by someone other than yourself. An example of this would be a cryptocurrency exchange wallet.
A noncustodial wallet is one that you control. This means you are the only person who can access your private keys, which is what gives you ownership and control of your crypto assets.
Though accurate, this is an extremely simplistic explanation of a custodial and noncustodial wallet. Understanding the difference is a critical piece of your crypto education.
As a matter of fact, it's so important that I've dedicated and extensive article to explaining and contrasting them.
You can read that here right now.
What Is The Best Free Crypto Wallet?
Once you've answered all the questions I mentioned above, it's time to decide what wallet will best meet your needs.
In order to point you in the right direction, but let you ultimately make the decision about the wallet you will use, I have broken out each of the specific wallet types below.
In each group, I've provided three different wallet options for you to choose from and included links to their official sites.
I have used each of these wallets, so I can say confidently that they are the best wallets within their particular group.
Also, I have provided a table with my top picks for each type. This table also includes links to the official wallet sites.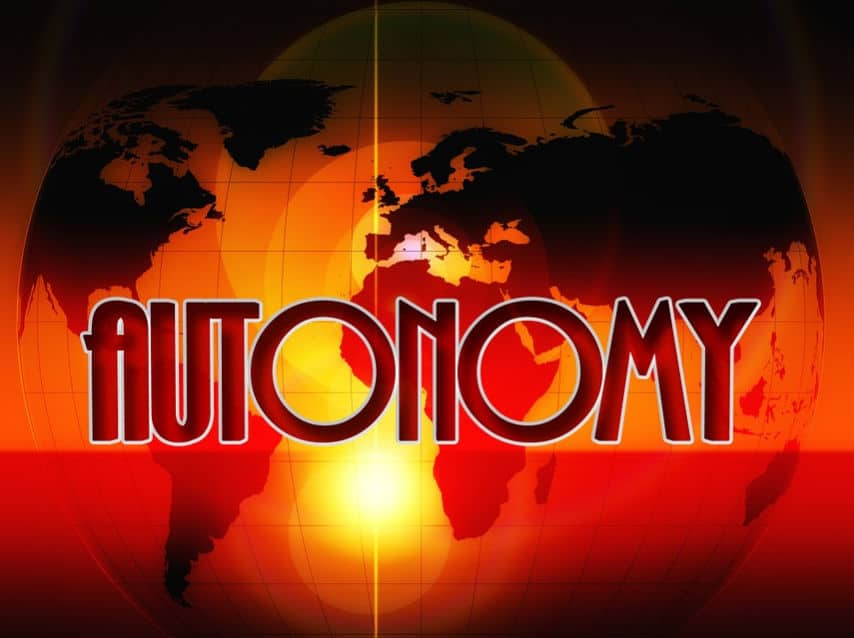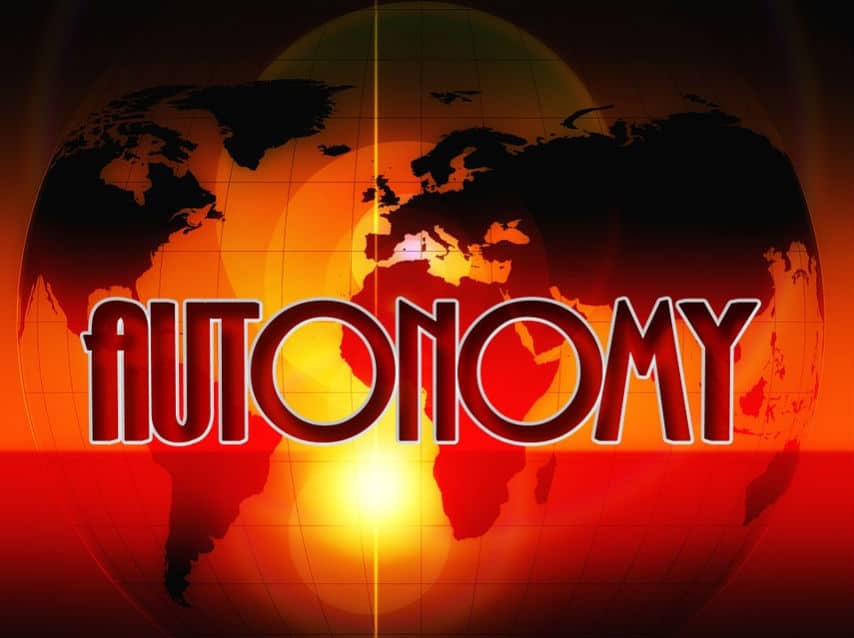 Lastly, all of the wallets listed below are noncustodial wallets.
I believe that the cryptocurrency space provides each of us with the ability to be as free as we so choose.
I believe that this personal sovereignty and autonomy can only be reached by being in control of your crypto.
The best way to gain and maintain this personal sovereignty is by having control of your private keys, so you can manage your cryptocurrency and your destiny.
---
Online or web wallet options include Blockchain.com, FreeWallet, Coinbase Extension Wallet and MetaMask.
Desktop wallet options include Exodus, Atomic Wallet and Electrum Wallet.
Mobile wallet options include Mycelium Wallet, Trust Wallet and Crypto.com DeFi Wallet.
---
Free Wallet Recommendations
How Secure is a Free Crypto Wallet?
The developers of these free cryptocurrency wallet options strive to provide their users with the safest, and most secure wallet possible.
However because these wallets have to access the internet to function, they are a potential target for hackers.
Because of this, you should understand the potential security vulnerabilities when using any of these hot wallets.
Hackers can use many different attack vectors to try compromising your wallet security. These vectors include malware, phishing schemes, social engineering attacks and hardware attacks to name a few.
I urge you to take the time to understand the potential security risks. You can start to review those risks here.
Unfortunately, you and I are often the point of failure when it comes to securing our cryptocurrency. We often fail to take even the most basic of online security precautions to not only protect our crypto, but ourselves.
Online security gets more critical every day. However, there are proactive things you can do to help mitigate your exposure to hackers and thieves.
These proactive actions are so important that I created an entire series of articles to help start you down the road to taking control of your online privacy and security. I suggest you start your reading here.
Bringing It All Together
Using a free cryptocurrency wallet can be a good option for some. This is especially true if you are new to crypto.
When you are trying to select the best wallet option for you, be sure to consider what you are planning to do with your crypto, how you need to access it and is you want to be in control of it.
Finally, be sure to think about your online security no matter what wallet you choose. Keeping your cryptocurrency safe should be your top priority.
Other Wallet Related Questions
Can someone steal my crypto with just my wallet address?
Once you invest in crypto, you certainly want to keep it safe. It can get confusing what you should and shouldn't do, especially with your wallet address. Discover If Your Crypto Is At Risk If Someone Gets Your Wallet Address.
Can I use my crypto?
You just invested in Bitcoin or some other cryptocurrency, now you're wondering if you can even use it. Let's Discuss The Where and How Bitcoin Is Being Used Today.
Disclaimer
The information provided here is for INFORMATIONAL & EDUCATIONAL PURPOSES ONLY!
View our complete disclaimer on our Disclaimer Page