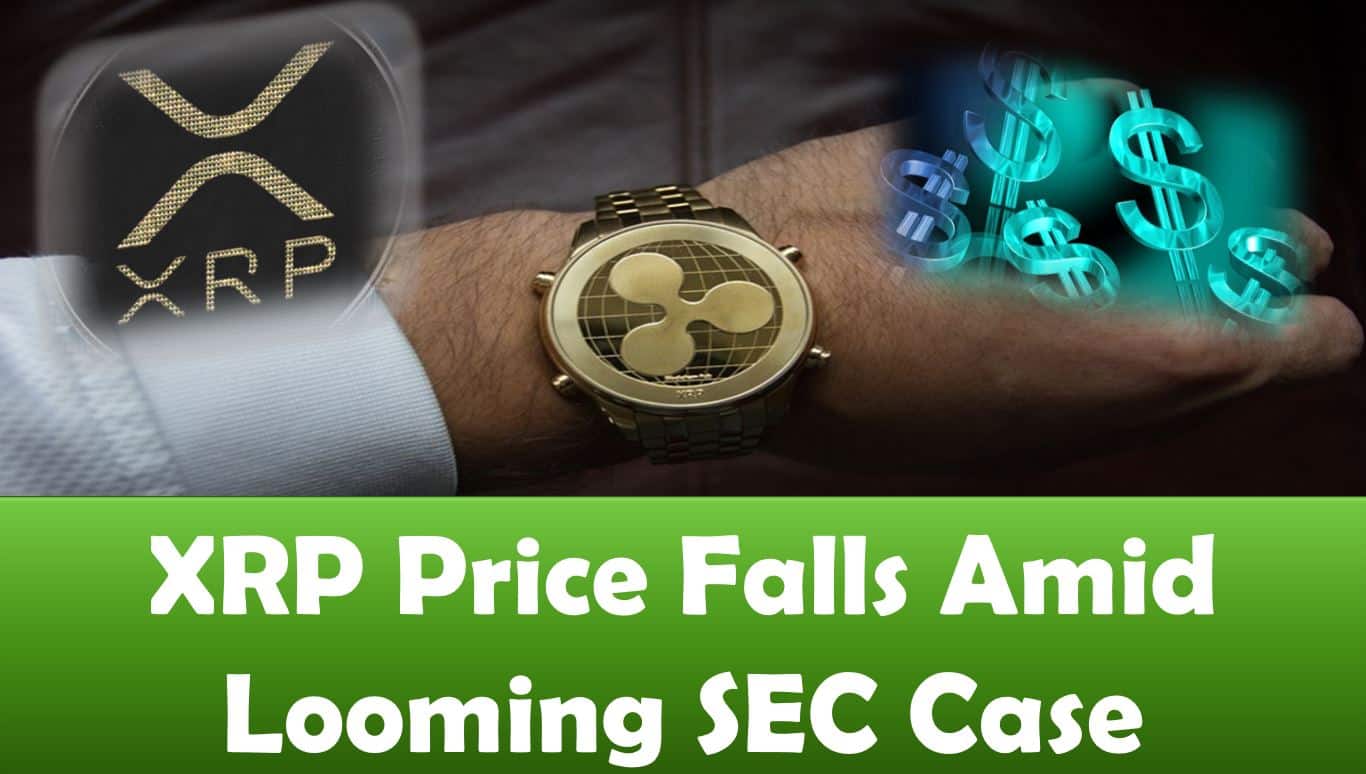 XRP Price Falls Amid Looming SEC Case
Last updated on December 5th, 2022 at 02:43 pm
This is an unusual situation… it doesn't usually happen that the company being sued by the SEC announces the lawsuit. It's like they know it's coming… which may explain why major XRP holders moved large quantities of the digital asset while it was at a recent high in the price.
Garlinghouse has commented on the looming lawsuit, saying it's an attack on the cryptocurrency industry.
"It's an attack on the entire crypto industry and American innovation," he said in a statement.
Ripple said the firm is prepared to defend itself against the lawsuit whenever the SEC is ready. With the news about the lawsuit, the XRP price has been on a continual decline.
Ripple – Security or Not?
The lawsuit took place after the Securities Act of 1933 and the Securities Exchange Act of 1934 came into affect. So, it is easy to see why the intepritation of these standards to cryptocurrencies can be considered inappropriate at best.
However, many others don't feel the same way. And the inability of the SEC to have a clear stance has prolonged the debate for far too long. But this time it seems, at least according to the company, that the watchdog is set to address the issue, after sending Ripple a message it's planning to file a suit against the firm.
Ripple Could Lose Heavily
Ripple said it plans to defend itself against the lawsuit which will be filed by the SEC. Although, Ripple has already threatened to leave U.S. jurisdiction if the regulatory climate does not change.
When the suit is eventually filed, it will be one of the highest-profile lawsuits by SEC against a major player in the cryptocurrency market.
Disclaimer
The information provided here is for INFORMATIONAL & EDUCATIONAL PURPOSES ONLY!
View our complete disclaimer on our Disclaimer Page