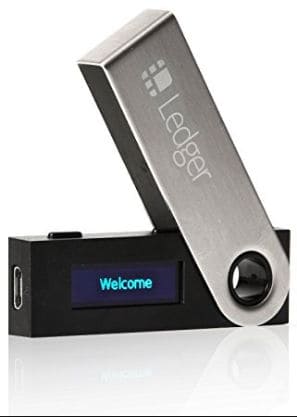 Top Cryptocurrency Wallets
Last updated on February 16th, 2023 at 07:27 pm
So, you have decided to start your journey in crypto…
Or, maybe you already have and now you need a place to store your investments.
Either way, if you're going to be in the cyrpo space for any length of time, you're definitely going to need a cryptocurrency wallet.
How To Choose a Cryptocurrency Wallet
As with most things in life, people bring their own set of unique gifts to the table. That being said, each person brings a different level of skills and comfort to the crypto space.
Your individual level of skill will help dictate what assets you invest in, how you do it, how long you hold, when you sell and of course, how you will store your coins.
So, because we have no way of knowing exactly who is reading this article, we will try to make at least two suggestions for each type of wallet. This will help give you some options when deciding what to use.
At some point in the future, we will create "How To" articles and videos for each wallet. These will be designed to help walk you through the set up and use of each wallet.
---
As you can imagine there are innovations in crypto all the time. This is also true of the hardware and software we use to interact with the blockchain.
Cryptocurrency wallets are no exception. I have written an updates post about wallets where I highlight the different types and highlight my favorites.
Check out all that information here.
---
Online Wallets
When it comes to an online wallet or "Hot Wallet" – there are many options.
For example, some of the coins you invest in will have a web based wallet option.
However, for this article, we will try to keep it simple while still providing you some flexibility.
Let me start out by saying, if you are not day trading in crypto, you should not leave all of your investments in any exchange wallet
Unfortunately, we hear all too often that an exchange has been hacked and peoples coins have been stolen.
To prevent yourself from being a statistic and a victim, please leave as little money as possible on any exchange.
Rant Over…
Alright then, so what are your options for an online wallet. We suggest a Blockchain Wallet and a MyEtherWallet.
Blockchain Wallet
Blockchain Wallet allows you to have a decentralized location location to store "arguably" you most valuable crypto asset, Bitcoin.
Once you complete the wallet set-up process you will be taken to a dashboard.
From here, you will be able to send, receive and trade Bitcoin and Ethereum.
Pros:
—-> Easy access from computer or mobile
—-> Decentralized security
Cons:
—-> Only able to store Bitcon and Ethereum
MyEtherWallet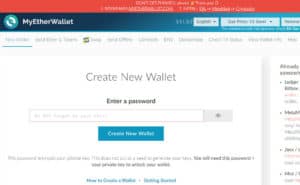 MyEtherWallet is a great option if you are going to invest in Ethereum or ERC 20 tokens.
Once you set up and log into your wallet, you will receive a single wallet address.
No matter what token you invest in, you send it to that address and it will be stored accordingly.
If there is one suggestion with the MyEtherWallet, you should keep security in mind and use a designated process to access your wallet.
Pros:
—-> Maximum flexibility for storage of Ethereum & ERC 20 tokens
—-> Easily accessible from computer and mobile
Cons:
—-> Can only be used for Ethereum based cryptocurrency
More about these wallets in future articles and videos.
Mobile Wallets
So the obvious convenience of using a mobile wallet in this day and age is pretty much a given…
Let's be honest, no one leave there house without their keys or their cell phone. So, having your wallet easily accessible on your phone gives your the ultimate in ease and accessibility.
As far as security is concerned, mobile wallets are what we would describe as medium security. Like most things, if you loose your phone, you could potentially loose it all and as a cell phone is an electronic device, it is subject to being hacked.
Our suggestions for mobile wallets are CoinPayments and Coinomi.
CoinPayments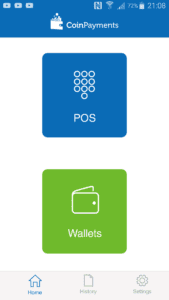 CoinPayments provides you the option to store over 120 different cryptocurrencies while having access to over 600k vendors throughout 180+ countries around the world.
Pros:
—-> Easy of access to your assets
—-> Multiple cryptocurrencies are supported
—-> Access to vendors around the world
Cons:
—-> You can loose or damage your cell phone
Coinomi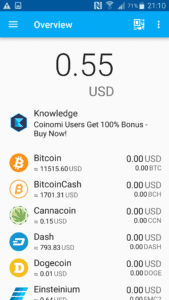 Coinomi is another mobile wallet which has some unique features.
They currently support almost 100 different cryptocurrencies.
There is no KYC (Know Your Customer) so it has enhanced privacy and anonymity.
You have access to ShapeShift inside of the Coinomi Wallet, so you can easily exchange between any of the supported cryptocurrencies.
Pros:
—-> Easily access to almost 100 different cryptocurrencies
—-> Convieniently exchange between supported coins within your wallet
Cons:
—-> You can loose or damage your cell phone
These as well as other mobile wallets are available for download on the App Store or Google Play.
Desktop Wallets
For those investors who are comfortable with working their way around the internet on their PC or laptop, then a desktop wallet may be the right choice.
Generally speaking, desktop wallets are a more secure option. These wallets are hosted and stored on your computer, so as long as the computer is functional, you are running a good anti-virus program and no one else has access to your computer, then you are in business.
We mentioned earlier that we would provide you with 2 options in each section, however, in this section, we are only going to give our seal of endorsement on one desktop wallet. Our suggestion for desktop wallets is Exodus.
Exodus

Quite honestly, this is one of our favorite wallets. If you are a person who is comfortable with working on a PC, then this is likely for you.
Exodus has a nice sleek visual interface as well as options for you to personalize the look and feel. It was designed with ease of use in mind.
It is easy for even the greenest noob to use and the support team at Exodus are very responsive, always looking to improve their product.
Pros:
—-> Easy to use interface
—-> Newbie friendly
—-> Provides more security than a mobile wallet
Cons:
—-> Not convenient to use, you have to be at your computer
Hardware Wallets
Currently, having your cryptocurrency offline, or sometimes referred to as "Cold Storage" – is the safest way to long-term store your crypto investments.
As you may have already guessed, while the level of security is greater, the convenience factor slowly drops off.
There are a few hardware options and our suggestions are Ledger Nano S and KeepKey.
Ledger Nano S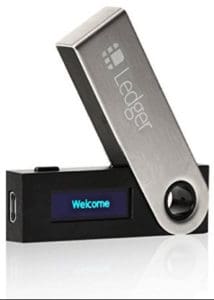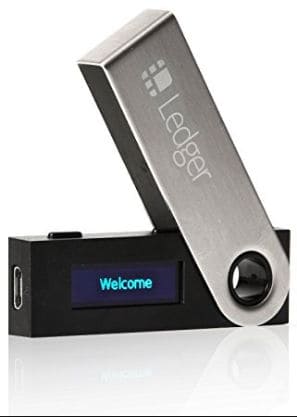 The Ledger Nano S is currently the most popular hardware option.
If you are familiar with using a thumb drive, then you can use a Nano S.
The security with this type of wallet is about the best it gets.
To start with, your private keys are stored on your wallet, so it can not be hacked.
Security is further enhanced by the simple fact that the Nano S is stored offline; having no internet connection unless connected to a device.
Pros:
—-> Highest level of security on a device
Cons:
—-> Small screen for set-up and use
—-> Inconvenient to access your cryptocurrency
KeepKey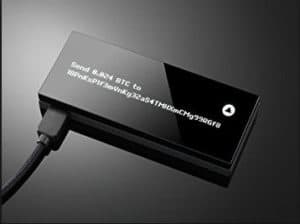 KeepKey is a hardware wallet similar to the Nano S.
It is a stored offline and once connected to a computer you can view your stored digital assets.
Pros & Cons are the same as the Nano S.
What Wallet Should You Use?
Well, we have given you some options to decide the best way for you to store your digital assets.
So, which option should you choose?
Honestly, you probably should use more than one type of wallet.
We actually use several wallets. While this might seem confusing, there can be a "method to the madness."
What does that mean?
So, for our long term investments, we use a Ledger Nano S. We can take our BTC, ETH and LTC offline and make sure it is safe and away from would-be hackers.
We use Exodus for the cryptos that we want to hold, but have relatively easy access to it, just in case we want to use it to purchase and ICO or some altcoin which may be currently on a dip.
We also use staking wallets, which are usually desktop wallets for the purpose of staking.
I know, your asking, what is staking?
Basically, staking is when you purchase coins, download their approved wallet, sync it with the appropriate blockchain, deposit your coins and let them be.
This allows your wallet to essentially become a part of the decentralized blockchain, thus helping to secure the network.
Now there is a bit more to staking and we will discuss this in future articles and videos.
However, for those of you that are investing in crypto for the long haul, staking can provide a great option for providing yourself with a passive income.
Head out there are get your wallet.
Happy Investing!
Cryptocurrency Wallet Related Topics
What is the different wallet types?
There are lots of crypto wallet options to choose from, you need to decide which is best for exactly what you're doing with your crypto. Check Out My Outline of the Different Wallets Here.
What is the safest wallet to store my Bitcoin?
Bitcoin should be a staple in every crypto investors portfolio. Discover The Safest Bitcoin Wallet Here.
Disclaimer
The information provided here is for INFORMATIONAL & EDUCATIONAL PURPOSES ONLY!
View our complete disclaimer on our Disclaimer Page