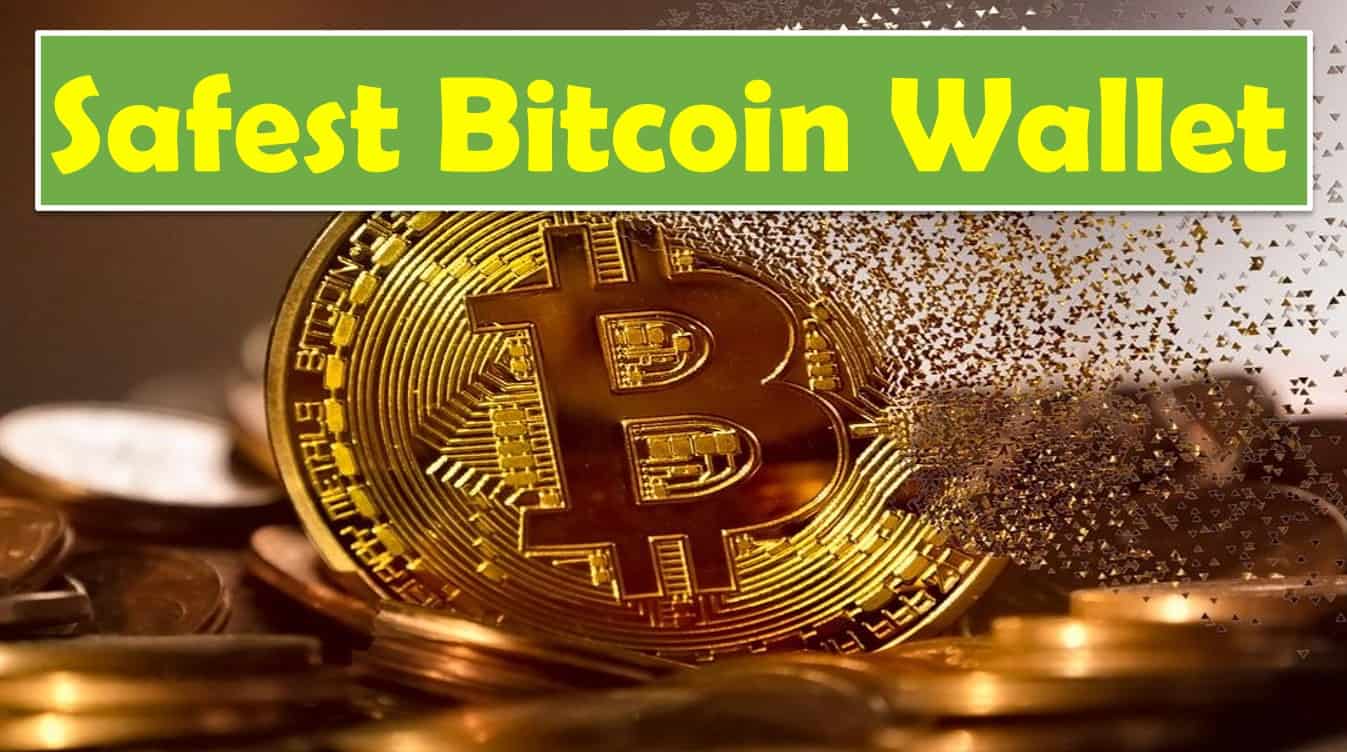 The Safest Type of Bitcoin Wallet: Plus 4 Wallet Suggestions
Last updated on July 24th, 2023 at 03:29 am
For beginners to cryptocurrency it is easy to get overwhelmed by all the things you have to learn, nevermind all of the advancements and changes happening daily. This is especially true when it comes to the choices you have for a crypto wallet to store and protect your Bitcoin.
The safest Bitcoin wallet is a hardware wallet. A hardware wallet is a cold storage (offline) wallet that gives you the maximum security for your Bitcoin private keys. Control of your private keys is necessary for proving ownership of and completing transactions with your Bitcoin.
I have been active within the cryptocurrency space since 2017. During that time I have seen many issues and changes with Bitcoin wallets.
I look forward to sharing what I have learned about Bitcoin wallets to help guide you to choosing the best Bitcoin wallet for your current and future investments.
Like all cryptocurrency wallets, a Bitcoin wallet can be broken down into two main categories, these are hot wallets and cold wallets. Read on to discover my suggestions for each category as well as my recommendation for beginners.
Best Bitcoin Hot Wallets
A hot wallet is a cryptocurrency wallet that functions online.
This category of wallet includes cryptocurrency exchange wallets, desktop wallets, web or browser wallets and mobile wallets. Each of these wallets is accessed online in different ways and has varying levels of security and custodianship.
The threat of hacking this type of wallet is high.
Custodianship, who controls the private keys, is something you should always consider when it comes to choosing a cryptocurrency wallet.
Hot wallets can be either custodial or noncustodial.
In a custodial wallet, the person who created the wallet is in control of the private keys to your Bitcoin. The best example of this type of wallet is a cryptocurrency exchange wallet.
In a noncustodial wallet, you are in control of the private keys to your Bitcoin. Some examples of this type of wallet include Exodus and Trust.
Understanding the difference between custodial and noncustodial wallets is a critical component of private key management that I've dedicated an entire article to explaining the differences between the two.
You can read that here right now.
Best Bitcoin Desktop Wallet
The best desktop wallet I've used is the Exodus wallet.
This wallet is easy to install on your desktop or laptop and has a very user-friendly interface.
User Level: Beginner
I have been using this wallet since 2018 and during that time it has gone through many different iterations and has added many different cryptocurrencies besides Bitcoin.
You can download the Exodus wallet and use it for free.
The Exodus wallet has the ability to interface with the FTX cryptocurrency exchange, swap cryptos within the wallet (for a fee), hold some NFTs (non-fungible tokens) as well as giving you the ability to stake some cryptos within the wallet for a passive income.
Best Bitcoin Mobile Wallet
There are several, very good mobile cryptocurrency wallets available. However, my suggestion in this group of wallets is Mycelium.
User Level: Intermediate/Advanced
The reason for this choice is because Mycelium is a Bitcoin-focused wallet. As a matter of fact, it has been in the crypto space even longer than me. ?
Frankly, it is because of that longevity and continual innovation that Mycelium is my choice for a mobile Bitcoin wallet.
There is an extensive list of sophisticated features built into this wallet, including integration options with top hardware wallets.
Security of your mobile wallets should be at the forefront. So remember, your mobile wallet is only as secure as your phone.
If you're not sure about ways you can increase the security on your cell phone, check out the post I wrote giving you a guide.
Best Online Bitcoin Wallet
Until recently, this type of Bitcoin wallet has been lacking in my opinion.
There have been very few that could pull together the combination of security, accessibility and ease of use in a noncustodial wallet.
My suggestion for an online (web) based Bitcoin wallet is the Coinbase Extension Wallet.
User Level: Beginner
In 2022, Coinbase came out with a noncustodial wallet that is completely separate from the Coinbase exchange.
This wallet is a web extension for your online browser, just like MetaMask is for Ethereum, Binance Coin and other similar assets.
You can add this wallet right into your browser, set up the wallet like any other, and after backing up your recovery phrase, you are good to move crypto to the wallet.
This wallet has the additional benefit of interfacing with your Coinbase account. If you don't already have an account on Coinbase, you can get one here. When you use this link, it is an affiliate link, that means we each get some free Bitcoin.
A Note About Security
Remember, when it comes to your Bitcoin and cryptocurrency, you are the bank.
So, you are responsible for securing your private keys.
Having multiple layers of security in your device and internet connection is a must.
Use A VPN
I suggest you use a VPN (Virtual Private Network) to help protect your internet traffic. Think of using a VPN like a private tunnel that only you can drive through.
I use and recommend Torguard VPN. I've partnered with Torguard to get CryptoCoinMindSet followers a 50% discount on their services.
Use code CCM at checkout to lock in your savings.
If you're concerned about your privacy, you can pay with crypto, so there is no need to give any personal info.
Use a Secure Browser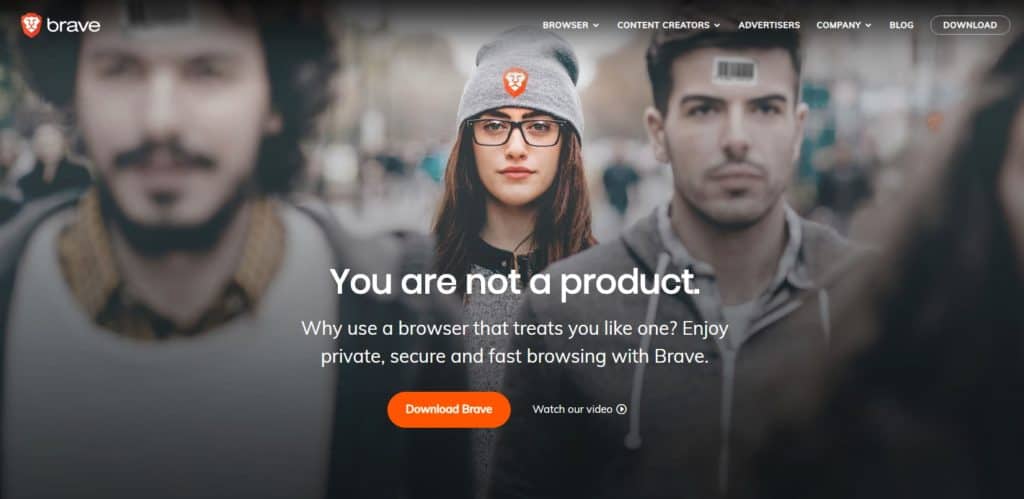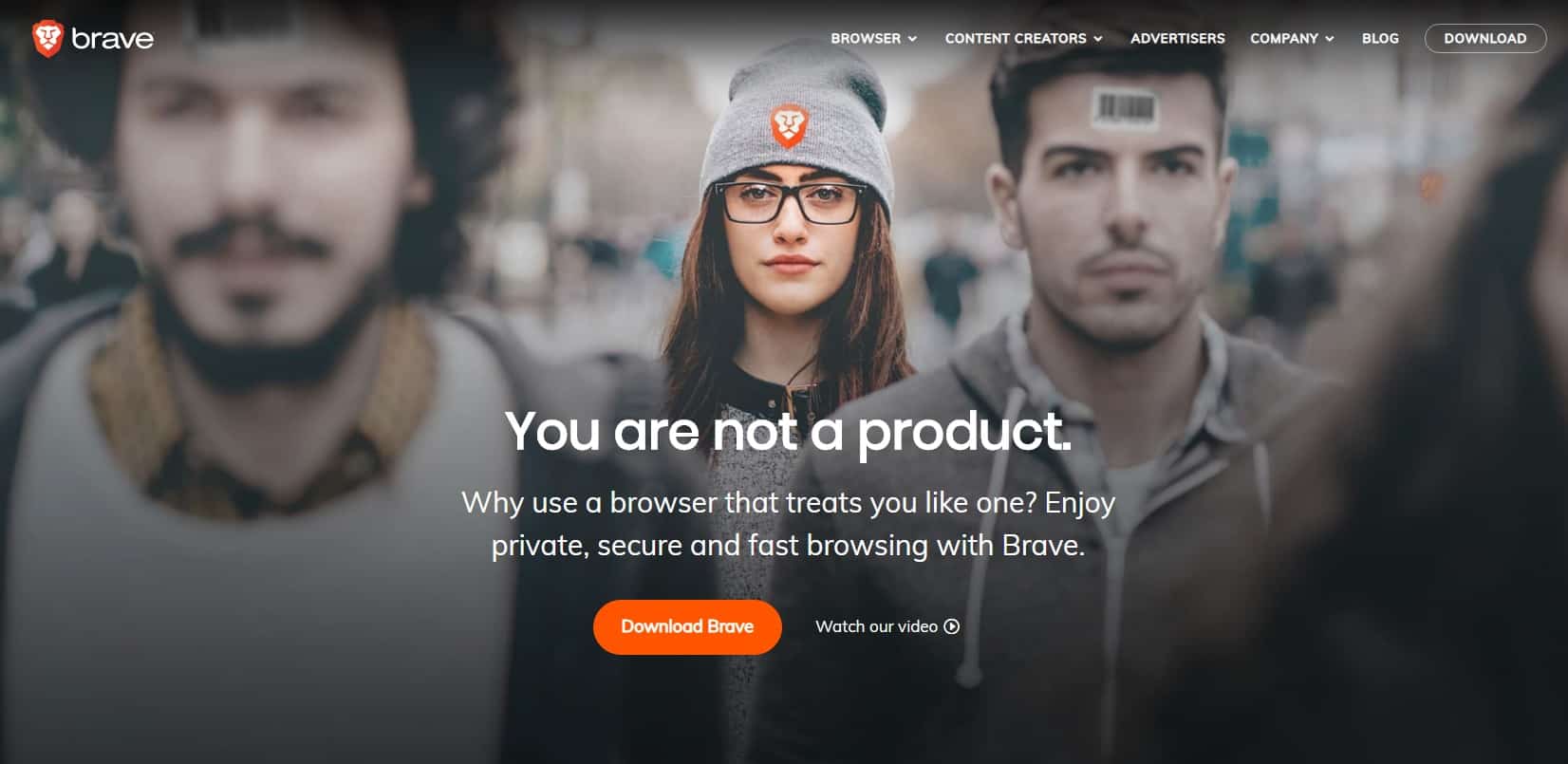 When you are doing anything on the internet, protecting your privacy is paramount.
The browser you use matters.
Whether you realize it or not, Chrome browser tracks everything you do online.
That is why my family and I use Brave Browser on all our devices.
It is built from Chromium, but has all of the tracking removed. So, it acts like Google Chrome, but it doesn't track everything you do.
I feel that this is SO IMPORTANT, that I have dedicated an entire article to the Brave browser.
If you choose not to use Brave browser, the Tor Browser is also an option. This is another privacy browser that protects your privacy online. You can get the Tor Browser here.
As a side note, Tor is also integrated with Brave browser, so you can use both if you prefer.
I hope that I have made it clear that you are responsible for the security of your Bitcoin and cryptocurrency private keys.
There is one final point to cover regarding security when it comes to hot wallets.
Don't Leave Bitcoin on an Exchange
You will note that I did not recommend any cryptocurrency exchange wallets in this section. That is because my experience has taught me not to keep large amounts of Bitcoin or any other cryptocurrency on an exchange.
While having an exchange wallet is necessary to function within the exchange itself, there are many critical reasons not to leave cryptocurrency there, unless you are actively trading.
These security concerns include:
A cryptocurrency exchange is a target for hackers, both internal and external. Despite an exchanges' best efforts, hacks can and do happen.
Some past cryptocurrency exchange hacks include Binance employees embezzling crypto, the Bitfinex exchange hack and groups of hackers specifically targeting crypto.
Another security concern is that a cryptocurrency exchange wallet is a custodial wallet. This means that the exchange controls your private keys, not you.
So if being in complete control of your Bitcoin private keys is important to you… and it should be… then you may want a cold wallet.
Best Cold Wallets For Bitcoin
A cold wallet is a cryptocurrency wallet that functions offline. This category of wallet includes hardware devices and paper wallets.
Each of these wallets is accessed similarly, with the exception of the paper wallet. The paper wallet is most commonly used today via Bitcoin ATMs.
Hardware wallets have excellent security and they sign transactions and store your private keys in an offline environment.
The threat of hacking this type of wallet is low.
These types of cryptocurrency wallets are noncustodial wallets.
I do not recommend the use of paper wallets for a number of reasons which you can find here.

Best Bitcoin Hardware Wallet
There are a few options when it comes to hardware wallets. But I prefer to use the Ledger.
User Level: Intermediate
Ledger has a few different wallet options. Although they all function similarly, each one is a bit different, and of course, the higher the price tag, the more options.
If you're into the latest and greatest, that is currently the Ledger Nano X. This wallet can hold over 5,500 different cryptos, it lets you manage your NFTs and it has Bluetooth capability.
There are less expensive Ledge wallets such as the Ledger Nano S Plus. There is also CryptoSteel Capsule from Ledger which is unique for storing your seed or recovery phrase, this is a personal favorite.
Ledger also offers family packs so you can have multiple wallets for your Bitcoin and other cryptos.
Best Bitcoin Wallet For Beginners
When I was new to the space, most times I just wanted someone to tell me what was best.
After being burned… several times… I learned to DMOR (Do My Own Research) before jumping into anything.
But for those who want to know what wallet I think is best for beginners, I will tell you. But DYOR (Do Your Own Research) and see what will work best for you.
My choice as the best Bitcoin wallet for beginners is the Exodus wallet.
There are several reasons for this, but I will highlight just a few.
To start this wallet is easy to download, back-up and be ready to store crypto.
These are all important to a newbie.
But if you need a few more reasons, here they are.
It is noncustodial (I can't overemphasize the importance of this type of wallet).
The price is right, it's free.
However, the team behind the Exodus wallet is dedicated to being on the cutting edge of crypto wallet technology. There are regular wallet updates to help keep your crypto secure and give you more wallet options.
So, if you're new to cryptocurrency, consider giving Exodus a try.
Bringing It All Together
Having a wallet is a must if you are going to be involved in Bitcoin or any other crypto asset. Choosing the best wallet is very much related to what your plans are for your BTC.
If you want to use a hot wallet, I suggest Coinbase Extension wallet, Mycelium wallet and Exodus wallet. Choose the one that fits best for you.
If you are going to be a HODLer with your Bitcoin, I suggest one of the Ledger wallets to keep your BTC safe.
Questions Related To Bitcoin Wallets
What are the different types of cryptocurrency wallets?
Having an understanding of the different types of crypto wallets, what they can do, what they can hold and their potential vulnerabilities is critical. Read About All Of That Here.
Can someone use my public key to steal my crypto?
When you're new to crypto it can be confusing, like wondering if its safe to give out your public key. I Will Explain It All Right Here.
Disclaimer
The information provided here is for INFORMATIONAL & EDUCATIONAL PURPOSES ONLY!
View our complete disclaimer on our Disclaimer Page