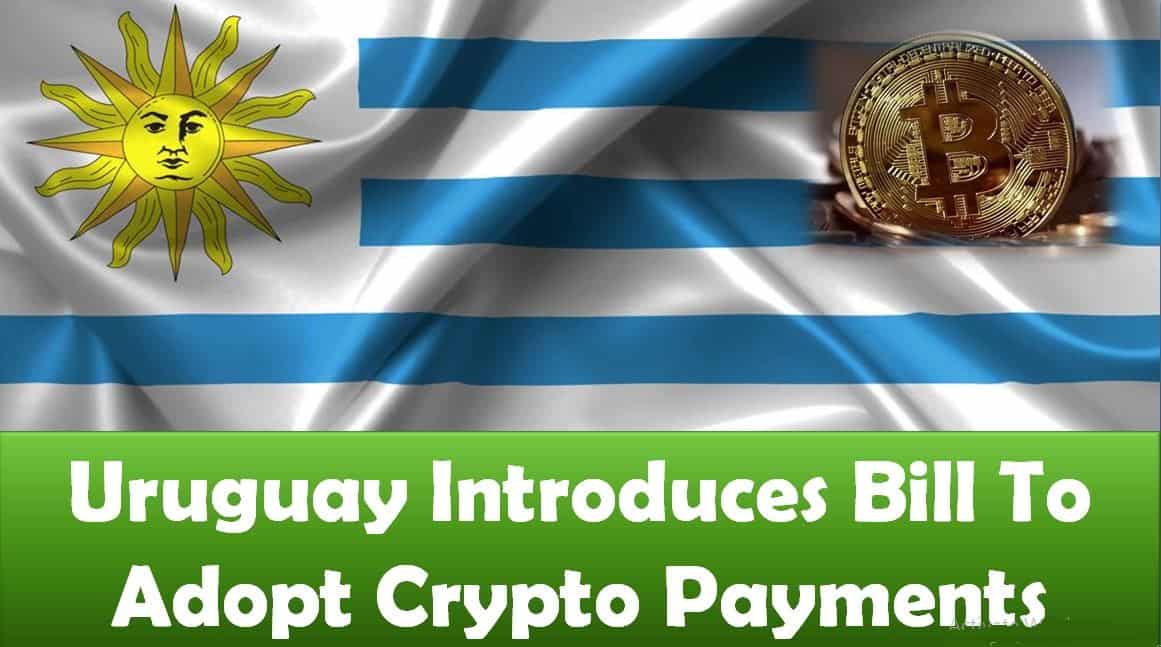 Uruguay Introduces Bill To Adopt Crypto Payments
Last updated on November 1st, 2022 at 12:28 am
In a bill introduced by Uruguay Senator Juan Satori, the country is looking to pass a proposal that will regulate cryptocurrencies and allow these digital assets to be used for payments.
In a tweet posted on August 4, the senator stated that
"today we present a bill, pioneer in the world, that seeks to establish a legitimate, legal and safe use in businesses related to the production and commercialization of virtual currencies in Uruguay."
The new law proposed in Uruguay states that
"crypto assets will be recognized and accepted by the law and applicable in any legal business. They will be considered a valid means of payment, added to those included in the Law of Financial Inclusion."
There is a high likelihood that the proposed bill will pass, given that Satori belongs to the ruling party of Uruguay, which has ten seats in the senate. If the bill passes, businesses in the country will acquire the relevant licenses.
One license will be issued to cryptocurrency exchanges, while the second will be issued to cryptocurrency wallet firms.
Firms bestowed with these licenses will be subject to regulation by Uruguay's National Secretariat for the Fight against Money laundering and Terrorism Financing (SENACLAFT).
Satori also stated that adopting cryptocurrencies in Uruguay would boost investment and protect investors because a solid regulatory framework will exist.

South America Pushes Towards Crypto
South America has been highly optimistic about cryptocurrencies. Various politicians in this region have been looking for ways to boost crypto adoption.
El Salvador made headlines a few months back after formulating a Bitcoin law, where the crypto was acknowledged as legal tender.
Uruguay is just one more South American countries leaning towards introducing crypto laws. But the list of countries moving in this direction is growing.
Paraguay created a Bitcoin proposal in July that is yet to be voted upon.
Panama is also looking towards mainstream crypto adoption, while Argentina will pass a law for workers to be paid in crypto.
Columbia's senator, Mauricio Toro, introduced a bill on July 27th to regulate crypto exchanges and protect consumers.
In his Twitter post, Mauricio stated that the bill would foster security in crypto regulations, eliminate the crypto black market and promote crypto in the financial sector.
Once Columbia's bill comes into effect, it will introduce new regulations requiring local and global exchanges to seek registration with the national commercial register.
Besides, firms dealing with crypto have to comply with anti-money laundering (AML) and anti-terrorism financing laws. Firms have to adopt measures to comply with this include monitoring customer activities and reporting any suspicious transactions to the Financial Information and Analysis Unit.
Spain also formulated a crypto bill to integrate cryptocurrencies and blockchain technology into insurance and mortgage financing through the People's Party. Once this bill is approved, financial institutions offering these services will automate their processes using smart contracts.
The favorable crypto climate in South American has come in handy for countries in the region battling with inflation. Most cryptocurrency options are deflationary assets, unlike their fiat counterparts.
Disclaimer
The information provided here is for INFORMATIONAL & EDUCATIONAL PURPOSES ONLY!
View our complete disclaimer on our Disclaimer Page