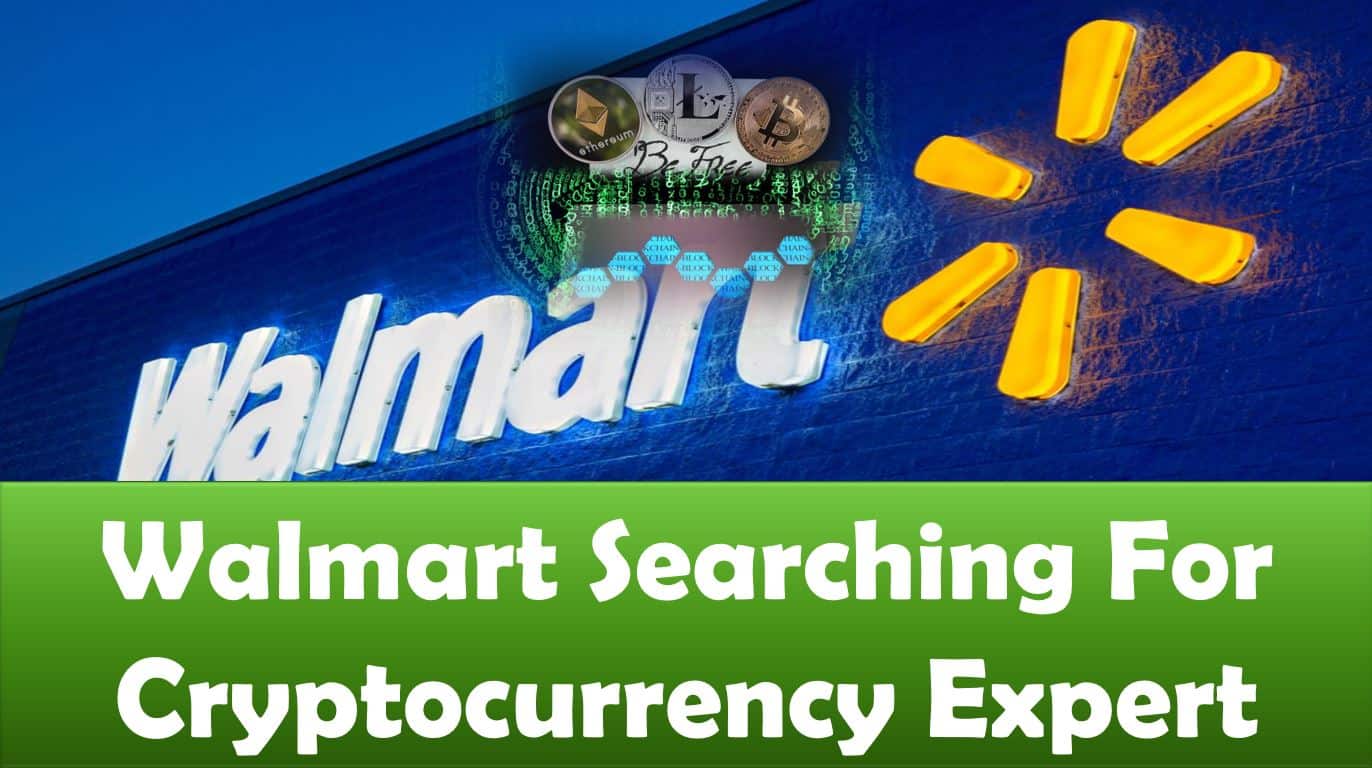 Walmart Searching For Cryptocurrency Expert
Walmart is joining the growing list of companies creating job listings for cryptocurrency experts.
The retail giant recently added a job listing, searching for an expert who will head the company's digital currency and crypto products. The expert will be situated at Walmart's head office in Bentonville, Arkansas.
The job posting describes that the crypto expert will be responsible for driving and fostering a growing digital currency and product roadmap.
In the job posting, Walmart also stated that the expert who will come in to fill this position needs to have a background in scaling businesses. The individual also needs to have over a decade of experience working in product or program management and product commercialization based on technology.
Expertise in cryptocurrencies and blockchain technology is also required. The individual also needs to have extensive experience in the crypto environment and the core stakeholders of this sector.
The crypto product lead's main responsibilities will include creating and promoting the firm's overall crypto strategy. They will also be tasked with researching and fulfilling customer needs and integrating these needs into product requirements.
The individual will be responsible for creating partnerships with different products, technologies and leaders and executing the crypto product project. They will also identify any investment opportunities and partnerships that are relevant to the company.
---

---
Walmart's Digital Currency Strategy
Walmart also stated that it was focusing on the future of its digital currency strategy. According to the firm, this strategy already allows users to access a wide range of payment options. However, cryptocurrencies are yet to be added.
In 2019, Walmart filed for a patent for a crypto-based product almost similar to the early proposals for Facebook's Libra. The patent was for a digital currency backed by the U.S. Dollar and based on blockchain.
In 2021, Walmart launched a fintech venture capital firm known as "Hazel." The firm's objective was to offer a wide range of financial instruments based on the first mobile-based super application.
Cryptocurrencies have become a common topic in the e-commerce sector. Walmart is not the only e-commerce platform looking to offer crypto-related products and use crypto as part of its business strategy.
Amazon, an e-commerce giant, also created a similar job posting to Walmart looking for an expert who will head the firm's digital currency sector in Mexico. The lead would enable shoppers in the country to use digital currency.
The digital currency strategy is not the only sector that Walmart is exploring. The retailer is also involved in various blockchain projects revolving around using this technology to streamline operating processes like supply chain and customer management.
The announcement also comes when the crypto market has made a significant rebound from the lows registered on July 20, when the market dipped to low levels. If the market continues to recover, other North American and global retailers could also venture into digital currencies.