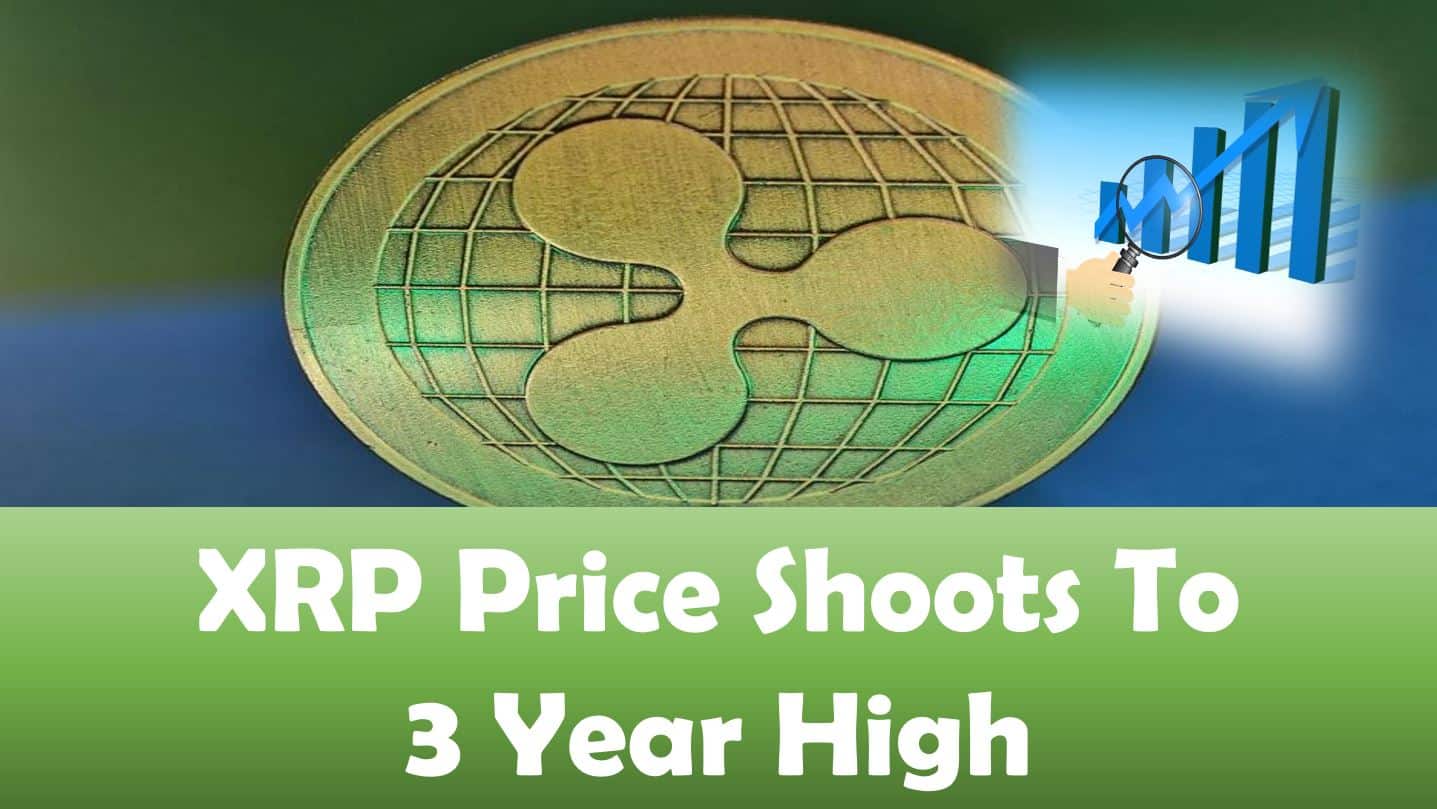 XRP Price Shoots To Three Year High
Last updated on December 5th, 2022 at 01:57 pm
The XRP price has shot upwards by more than 20% in a day and more than 100% during the past 7 days. For the first time in three years, XRP prices rose to new highs. XRP is among the top cryptocurrencies by marketcap, ranking number 4 at the time of writing.
Ripple's XRP has recently recorded its highest price since 2018. The rise in XRP price comes at a time when Ripple gained a 40% stake in the ownership of Tranglo. Tranglo is a cross-border payment firm that is the largest in Asia.
Price Trends for XRP
XRP prices took a dip in December last year after a lawsuit was filed against them by the US Securities and Exchange Commission (SEC). The SEC filed the lawsuit to challenge the executives of Ripple Labs for listing XRP as a digital currency, which the SEC claims is not the case, but rather that XRP is a security.
Ripple recently published a white paper that was focused around Central Bank Digital Currencies (CBDCs). In particular how XRP would act as a bridge currency between other cryptocurrencies and CBDCs.
This was affirmed by a report created by CPA Australia where it hinted that the Central Bank of France was under considerations to use Ripple's technology to issue their CBDC. According to the report, the technology behind XRP was trusted by many financial institutions and Central Banks who were looking into using this technology to create CBDCs.
The technology makes it easy for Central Banks to develop new currencies and developers will have control over when to release currency and the amount of the currency that needs to be released. If the bull market trend for the crypto market progresses, Ripple's XRP is expected to perform even better in the coming months.
Disclaimer
The information provided here is for INFORMATIONAL & EDUCATIONAL PURPOSES ONLY!
View our complete disclaimer on our Disclaimer Page