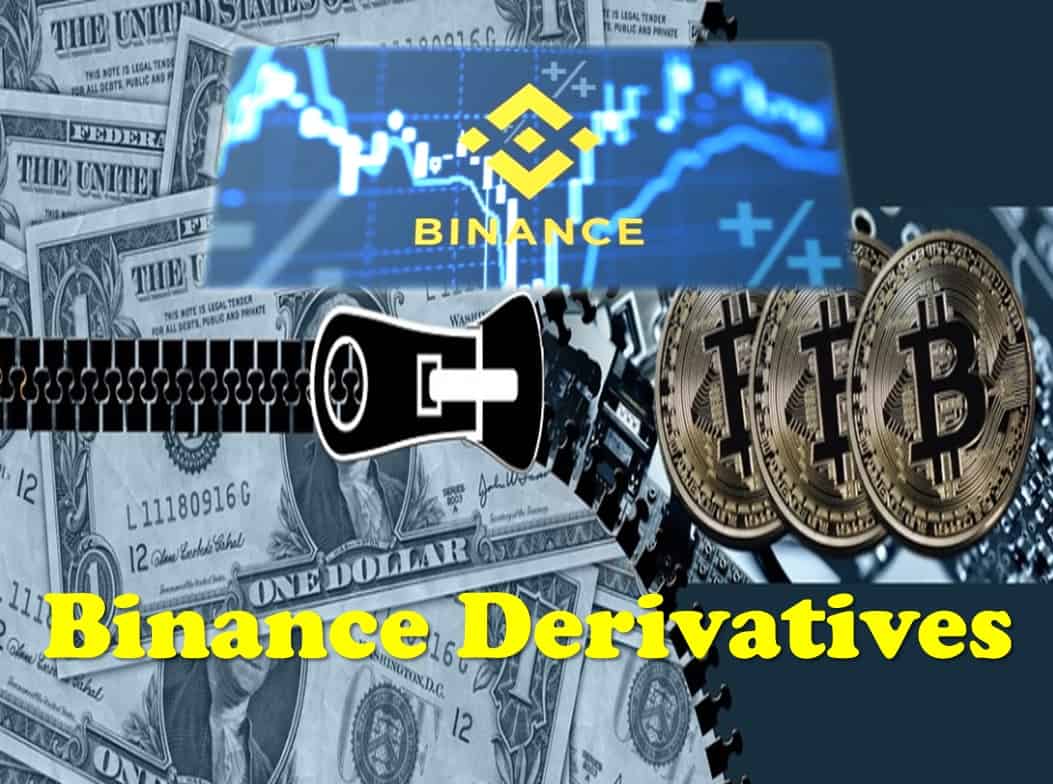 Binance Entering Crypto Futures & Derivatives
Last updated on November 1st, 2022 at 02:37 pm
Trading crypto derivatives has become a booming sector of the entire cryptocurrency space.
There are many new platforms launching, such as Blade, which we reported to you in a previous blog post. They are not alone, there are also more on the horizon.
This excitement comes on the heel of platforms such as BitMEX and Deribit, which are currently dominant forces when it comes to the derivatives market. Now, the latest trend is for existing exchanges to offer this type of service to their existing customers.
It now appears that Binance might be moving into this arena in an attempt to conquer this space as well.
The world's largest crypto exchange recently moved to acquire JEX, a small crypto derivatives trading platform. Not only that, but it is currently testing two other Bitcoin futures platforms.
The exchange recently announced that the two platforms are being developed by its team, calling them only 'Futures A' and 'Futures B,' for the moment. Binance's goal appears to be perfecting these platforms as soon as possible and allowing its users the ability to vote for their favorite system.
Let The Games Begin
Binance obviously also expects that its customers might need some encouragement to participate. This is likely due to the fact that the total number of customer using the Binance exchange is probably has depleted numbers due to many users loosing their access.
So, Binance has hosted a trading competition. The winners of the contest received 10,000 BNB coins in total, which is currently the equivalent of around $216,000.
The contest ran from September 3rd through September 8th. The participants received 100,000 Tether (USDT), to be used for trading purposes on the two platforms. The participants were ranked according to the height of their trading volume.
In order to qualify for the prizes, participants had to maintain the originally allocated funds through the end of the contest and of course, any additional gains further improved their chances of winning the competition.
As a further incentive, those voters who have chosen the winning platform will receive a trading fee discount of 50% for one month.
How JEX Fits Into Binance's Plans
As the exchange revealed the acquisition of JEX, it was also revealed that platform will be renamed to Binance JEX.
It's goal; to deliver crypto derivatives products to Binance's users.
These products will include perpetual contracts, futures, options, etc. According to Binance, these perpetual futures will be based on a BTC/USDT trading pair and will offer 20x leverage.
The exchange's co-founder, Yi He, stated that JEX's development team is quite experienced and have proven themselves when it comes to the development of crypto asset-based products.
The statement from He continued with the fact that the teams achievements are aligned with Binance's own product roadmap, which is why the acquisition does not only make sense but also helps Binance progress down the road it was already planning to go.
Binance's Competition Continues To Increase
Binance's plan to start offering crypto derivatives is not a big surprise. The crypto landscape is changing… with the upcoming launch of Bakkt's physically-settled BTC futures contracts as well as the CME, BitMEX and Deribit there is no shortage of competition.
So far, Binance mostly stayed out of the derivatives space, so it will likely leverage its current user base in an attempt to gain momentum upon launch. Even so, it remains unknown whether the exchange can truly generate sufficient volume to seriously affect its well-established competitors.
Disclaimer
The information provided here is for INFORMATIONAL & EDUCATIONAL PURPOSES ONLY!
View our complete disclaimer on our Disclaimer Page