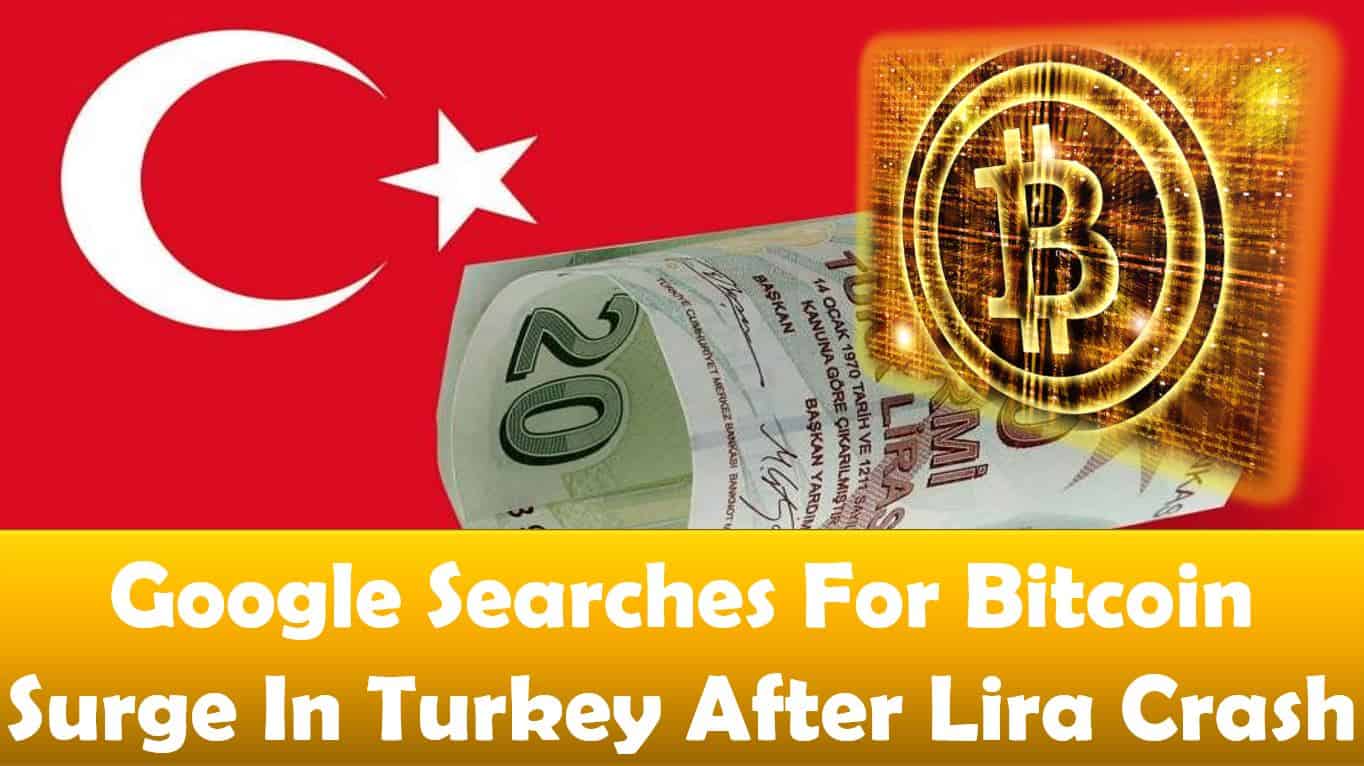 Google Searches For Bitcoin Surge In Turkey After Lira Crash
Last updated on December 5th, 2022 at 02:04 pm
While the searches could be a temporary spike, it could also mean Turkish investors are considering Bitcoin investment as a hedge against any further drop in the value of the Lira. This is not a new trend, this phenomenon has been happening all across the world as the coordinated debasement of fiat currency continues.
The drop in the Turkish Lira began after Turkish President Erdogan fired Naci Agbal, the governor of the country's central bank.

New Governor Opposes High Interest Rates
Agbal has been constantly praised for his role in driving the Lira out of its persistent lows. One of his policies was to raise interest rates as a fight against inflation. But his unceremonious removal was a shock to domestic and foreign investors who are afraid the Lira may plummet following his removal.
The new governor ŞahapKavcıoğlu has not received the support of Turkish investors, who think his appointment could further affect the value of Lira negatively. Kavcıoğlu, who is a politician and a banker, is known for his disapproval of using high-interest rates as a hedge against inflation.
Last month, he disapproved of the central bank's decision to increase the interest rates to fight inflation. He claimed the decision and its subsequent impact will hurt the general public.
As investors are not confident about the immediate future of the Lira, it has contributed to the loss of interest and subsequent fall of the Lira. The Lira started at an all-time low this year but has gained a fifth of its value against the U.S. Dollar since the beginning of the year.
Investors Less Confident About Lira's Future Price
While the series of hikes in interest rates have been favorable to the Lira, Turkey's president is against such policy. Ergodan categorically stated that he is no fan of using high-interest rates as a solution to any form of economic or monetary issue. He believes that it can lead to inflation, as he pointed the recent January 2021 inflation.
But the result on the country's currency when it comes to high-interest rates has been a favorable one so far this year. The country's central bank has raised interest rates from 10.25% to 19% since November last year. Within the period, the Lira gained considerably against the U.S Dollar.
But with the sudden dip in the value of the Lira, citizens are now looking for solace in Bitcoin with the belief that the Lira may experience further fall.
Disclaimer
The information provided here is for INFORMATIONAL & EDUCATIONAL PURPOSES ONLY!
View our complete disclaimer on our Disclaimer Page