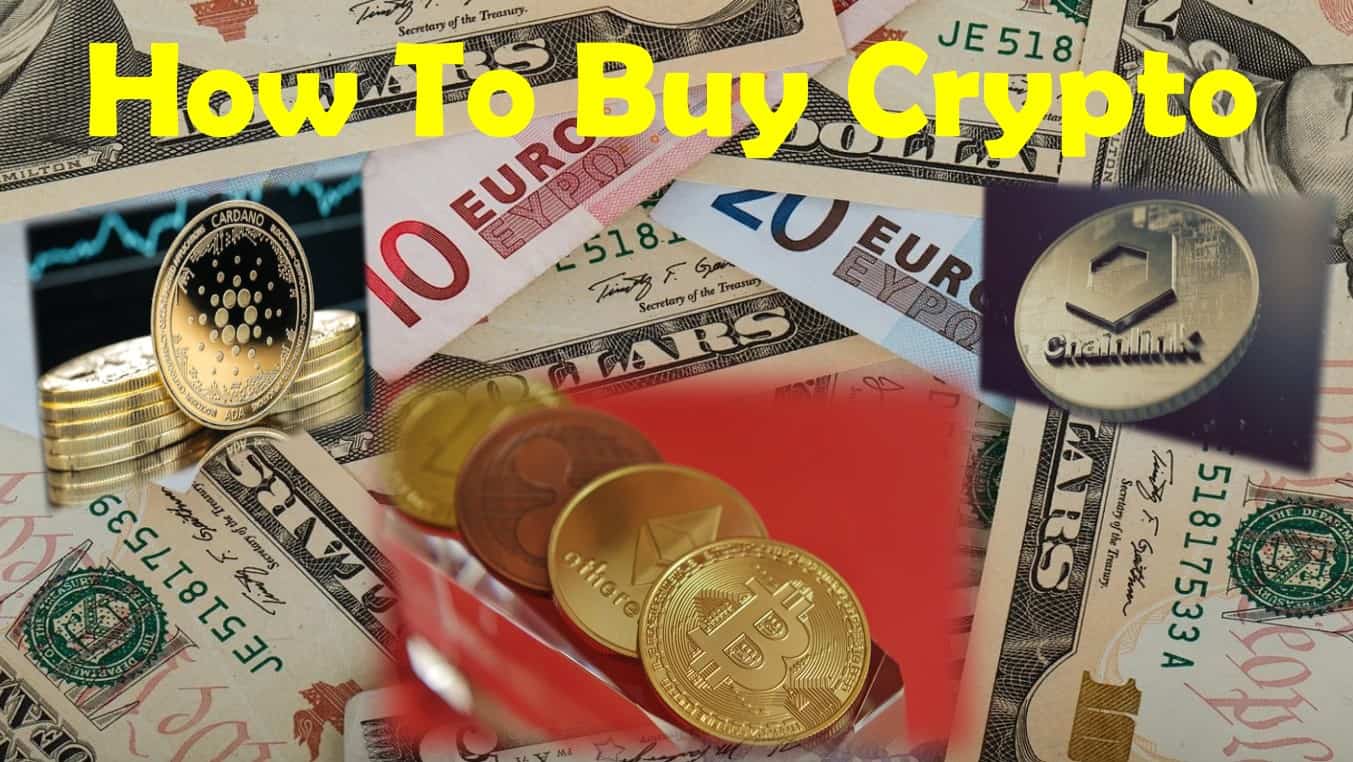 How Does Buying Cryptocurrency Work?
Last updated on March 23rd, 2023 at 03:35 pm
Since the first Bitcoin was mined in 2009, the options for buying Bitcoin and other cryptocurrencies has grown vast. There are centralized and decentralized cryptocurrency exchanges, in person options as well as many major money apps. All of these platforms give you an option to buy, sell and trade cryptocurrency.
To buy cryptocurrency:
Decide what cryptocurrency you want
Select a cryptocurrency exchange or app that offers you access to purchase that crypto
Create and fund your account
Place your purchase order
Once your purchase is complete, move your crypto to your wallet
While these steps are relatively easy to complete on most cryptocurrency exchanges and money apps, there are definitely some things you should have prepared especially if you are using a centralized cryptocurrency exchange.
Table of Contents:
How To Buy Cryptocurrency
Before you buy any cryptocurrency it's a good idea to do your own research to decide what cryptos may be the best investment for you.
While this is a personal decision which takes into account many different factors, there may be a few cryptocurrencies that make a good base for most cryptocurrency portfolios.
I have discussed a beginners crypto portfolio. I explain the what and why of the choices, as well as an overview of where you can purchase these cryptos.
I suggest that you take the time to read through this valuable information.
Platform Pros & Cons
Once you've decided what cryptocurrencies you want to invest in, then you need to decide on a cryptocurrency exchange.
Select a Crypto Exchange
The likely place for most U.S. residents looking to buy crypto, especially those cryptos highlighted in the beginner investment portfolio, is a cryptocurrency exchange.
The best cryptocurrency exchanges for U.S. residents are Gemini, Kraken, BinanceUS and Coinbase.
If you plan to invest in the cryptos highlighted in the beginner portfolio, your best exchange options are Kraken, BinanceUS and Coinbase.
Because these options are all centralized, you will be required to complete KYC (Know Your Customer) verification. This means you will be required to show proof of who you are.
Crypto Buying Apps
These days many money related apps provide users the option to purchase cryptocurrency. Of course, these apps are not all created equal.
I do not recommend these options as your primary means of investing in crypto.
Your primary app options include PayPal, Robinhood, Revolut and Crypto.com.
Remember these apps are all centralized entities.
As such, they will always side with regulators and the pressures from Wall Street. This played out with Robinhood and other apps in 2021 when retail traders went against Wall Street favoring GameStop.
Furthermore, as of this writing, some of these apps will not allow you to remove your cryptocurrency from their platform.
Now that we've got the negativity out of the way, if you still want to use one of these app options, Crypto.com has the largest selection of cryptocurrency.
This platform does have all of the cryptocurrencies listed in the beginner portfolio.
However, this doesn't make this app the best option for crypto purchases.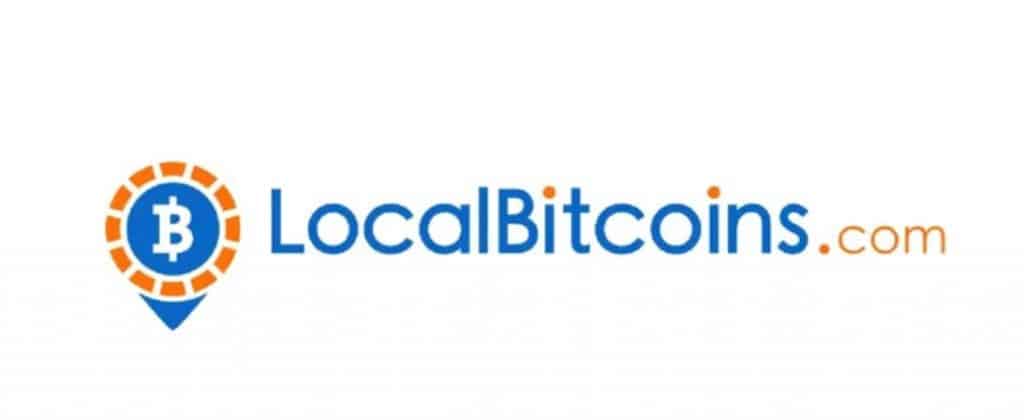 Offline Buying Options
As with most things in life, there will probably always be options outside of the mainstream.
This is also the case for buying cryptocurrency.
Some of these alternative options include PaxFul, LocalBitcoins and Bitcoin ATMs.
While PaxFul for example, has expanded to having some online (KYC) options, for the most part, these options can be done anonymously.
These options require you to meet with someone in your area to make the exchange for your crypto, but they also provide alternative buying options to cash. For example, many people are willing to trade their Bitcoin for things like gift cards.
With increasing global cryptocurrency regulations, these more public options, will likely soon all require some form of KYC.
Currently, the main drawback to using these services is that they charge a premium for selling their Bitcoin and cryptocurrency. So, the buyer ends up paying a higher price for their cryptocurrency.
While this was an option that I promoted previously, as of this writing, it is not the best buying option for most people.
Create an Account
Once you've decided what cryptocurrency you want to buy and found a platform to purchase it, then the time has come to set up an account.
Whether you choose the exchange, app or alternative buying option, creating an account is straightforward.
However, for just about all of these options you will be required to complete KYC before you are able to do anything within your account.
The amount of KYC will vary depending on the platform you have chosen.
You should be prepared with the following KYC information:
Proof of ID – usually a driver's license or passport
Proof of Address – usually a utility bill or bank statement
Proof of Phone – you will be required to verify a valid phone number
Bank Account – some providers require you to connect a bank account to transfer funds
Fund Your Account
Before you can purchase any crypto, you need to add money to your account.
Once your attached bank account is verified you will be able to transfer money to your exchange account.
Some platforms allow you to attach a credit card to fund purchases, however these transactions include higher fees.
Once your account is funded, you can trade those funds for the crypto of your choice.
It should be noted that you can also fund your account with cryptocurrency rather than a fiat currency.
If you fund your account with cryptocurrency, including stablecoins, you will be able to begin trading immediately.
Place Your Order
Once you have completed all of these steps, you can place your order.
Most of these exchanges and apps will make you complete your transaction by paying the spot price for your crypto asset.
In short, the spot price is the current price of that crypto asset on the platform you are using.
Some of these platforms, primarily cryptocurrency exchanges, will allow you to place a buy order at a higher or lower price, this is referred to as a limit order.
This option will allow you to take advantage of market fluctuations whether or not you are aware of them as they happen.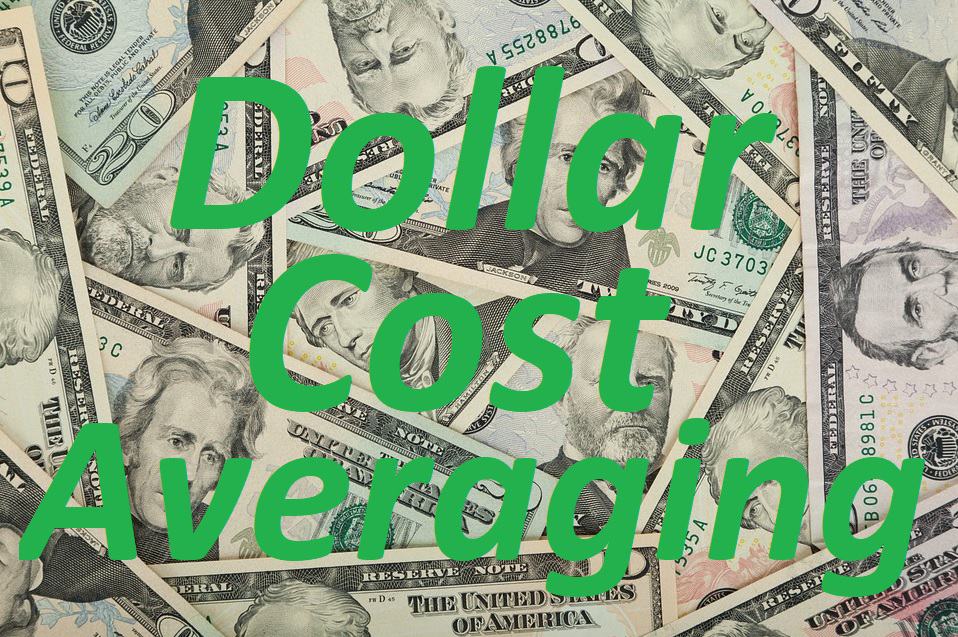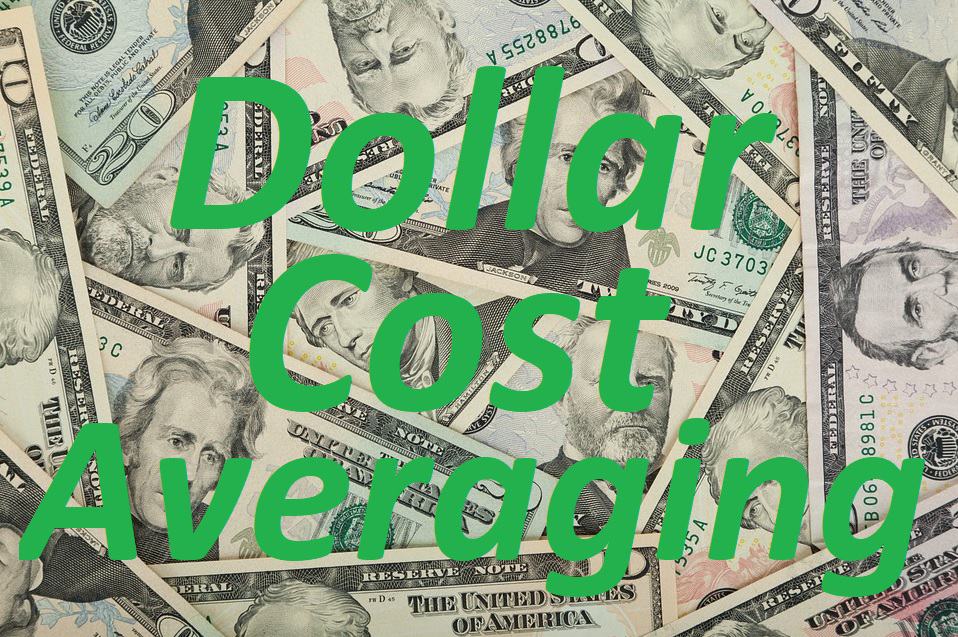 Other Buying Considerations
While for the most part buying a crypto on one of these platforms is relatively straightforward, there are a couple of items you should consider.
Slippage
If you choose to use a limit order buying option, you should be aware of something called slippage.
Basically, slippage means you may not necessarily pay the price you set for the entire limit order you've placed.
This is something that happens primarily when the exchange you are using has low liquidity of the crypto asset you are looking to buy.
So basically, the less of the asset that's available, the less likely you are to get your entire limit order at the expected price.
Dollar Cost Averaging
A method of investing known as Dollar Cost Averaging (DCA) can be utilized with or without the limit buying option.
In a nutshell, DCA is an investment strategy of buying into an asset over a designated period of time with a designated amount of money.
So for example, you can set your account to buy $25 of Bitcoin every Friday.
It doesn't matter what the spot price of BTC is when the purchase happens. This allows you to get the lowest average buy in price over time.
Most of these crypto buying platforms will allow you to invest in crypto this way.
DCA is the investment strategy I use and suggest for most cryptocurrency investors.
Remove Your Crypto
One of the fundamental ideas behind crypto is being your own bank.
To accomplish this you need to be in control of the private keys for your cryptocurrency.
The only way to do this is to remove your crypto assets from the platform you're using and get them into a noncustodial wallet.
Having control of your cryptocurrency is so important that I have dedicated an entire article breaking it all down. Please take the time to read it!
If you're not sure what wallet is best for you, this article is what you need to help you make that decision.
After you decide on the best wallet to meet your needs, this article will give you guidance on setting it up properly.
Once you have your crypto wallet set up, use the withdrawal option to remove your crypto from the platform.
Once you have removed all of your crypto from the platform, you are all set until your next purchase.
Pulling It All Together
When you decide you are going to take the plunge and buy cryptocurrency you should prepare for the process.
Start out by taking the time to decide what cryptocurrency you want to buy. Once you've decided that, then find out what exchange or app has the cryptocurrency you want.
Set up and account and get it funded. Make sure you remember that if you are using your bank account to send money to a crypto exchange, this process could take a few days the first time you want to make a transfer.
Once your account is funded, the time has come to make your purchase. Most often you will be purchasing your crypto asset at the spot price. However, remember most exchanges offer you the ability to place limit orders as well.
As you continue to invest in crypto, you may want to consider using a dollar cost averaging approach. This allows you to invest a certain amount of money (say $25) at a certain period of time (say every week) into a certain asset (say Bitcoin). Ultimately, this will help you get the best average buy in price for the asset.
Finally, once you have made your purchase, you want to get your new crypto asset off of the exchange. Transfer your crypto to the noncustodial wallet of your choice.
Disclaimer
The information provided here is for INFORMATIONAL & EDUCATIONAL PURPOSES ONLY!
View our complete disclaimer on our Disclaimer Page