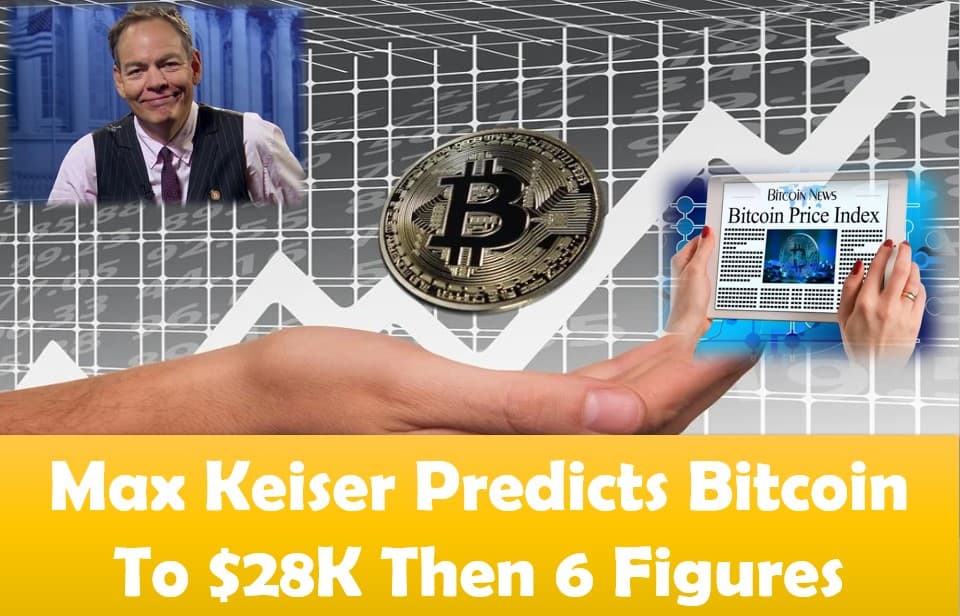 Max Keiser Predicts Bitcoin To $28K Then 6 Figures
Last updated on December 7th, 2022 at 09:12 pm
As we've mentioned many times, it seems like everything moves much faster in the crypto space. Nothing could be more true than talking about the price action of Bitcoin.
Just about a week ago we report, as did many crypto news outlets that Bitcoin's price action had hit an all time low… here we are a few days later reporting about the digital assets pending parabolic run to all time highs…
If you looking to read that article, you can find it here.
"$28,000 is in play before we see a pullback – and then we're heading to 6-figures," Keiser reiterated.
He is renowned for his full support and optimism for Bitcoin over other cryptocurrencies. This time, Keiser called out gold supporter Peter Schiff, who previously dismissed the rise of Bitcoin while celebrating the all-time high price of gold. In a recent debate on a YouTube channel with Morgan Creek, Schiff stated:
"It's put up or shut up for Bitcoin — it's got to hold $10,000 now"
In a counter-statement after the rise of Bitcoin, Keiser has stated that he doesn't have time for the skepticism Schiff is placing on Bitcoin, claiming that by now Schiff is regretting his decision to stick with gold as Bitcoin is rising.
"Somewhere, @PeterSchiff is puking his brains out right now," he responded.
---
---
Bitcoin May Retest 2017 Highs
Disclaimer
The information provided here is for INFORMATIONAL & EDUCATIONAL PURPOSES ONLY!
View our complete disclaimer on our Disclaimer Page