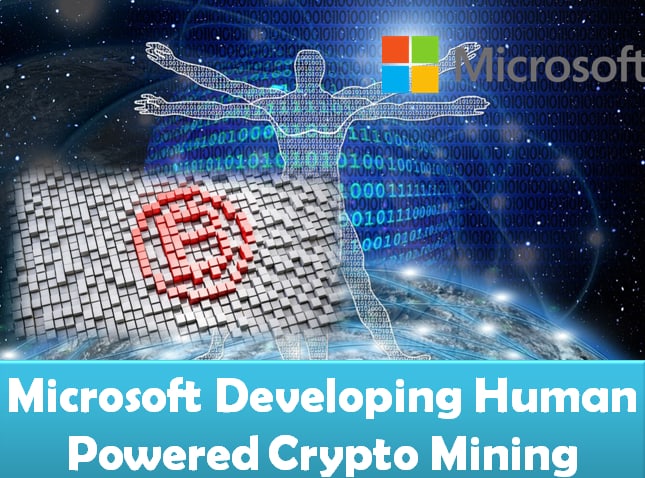 Microsoft Developing Human Powered Cryptocurrency Mining
Last updated on September 9th, 2022 at 08:59 am
Despite the crashing prices, the popularity of cryptocurrency mining continues to rise. This is likely due to previous expectations of a crypto price surge. Many factors and future events are leading some in the crypto space to anticipate price increases. These include the Bitcoin halving, which as of the writing of this article is just over a month away, the pending global economic crisis, which many think will come quicker due to the effects of COVID-19.
While many are joining the mining industry, Microsoft recently proposed its own innovative mining tech. New reports say that the company recently filed a patent application for a human-powered mining system. The system would run using data collected from people as they perform various activities.
Using Humans To Power Crypto Mining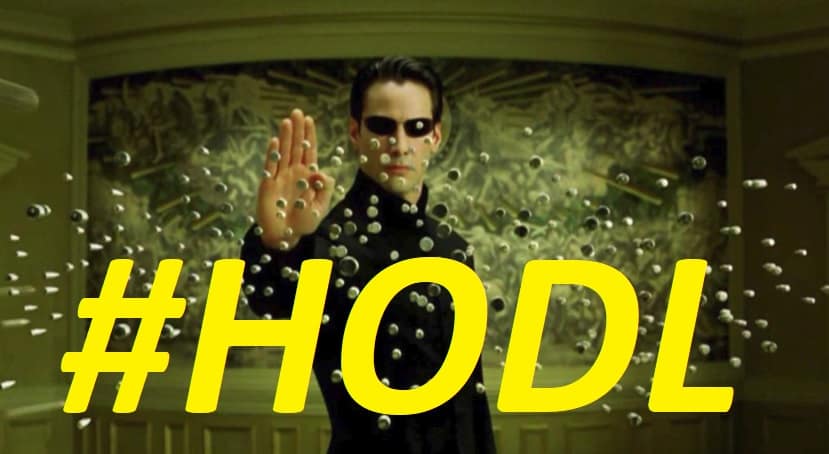 The patent, sounding like something out of one of the Matrix movies, was filed with the WIPO (World Intellectual Property Organization).
The company proposed using sensors that could detect activities associated with specific tasks. As mentioned, time spent watching advertisements is one such task. This data would then serve as a way of solving computational problems, like a regular PoW system.
---
The patent application explains it like this:
"Instead of massive computation work required by some conventional cryptocurrency systems, data generated based on the body activity of the user can be a proof-of-work, and therefore, a user can solve the computationally difficult problem unconsciously."
Another way to power the system would include physical activity. The sensors can detect signs such as a faster pulse and use this data to work on solving blocks. The application even proposes connecting scanners to the users' heads. This would allow using their brainwaves for mining digital currencies.
This approach is very innovative, but it can also be useful for the users themselves. According to Microsoft, this system could also provide users the incentive to perform certain tasks.
For example, it would now be rewarding for users to actually dedicate time to reading ads. Their mental concentration during this, and similar activities, can then verify blocks. Users would receive a reward for their efforts in crypto.
Company's Plans Remain Unknown
While Microsoft is the first to design such a system, similar ideas emerged some time ago. For example, a company from the Netherlands wanted to explore the human potential for crypto mining in 2017. Back then, the firm wanted to know if humans can create enough energy to mine digital currencies.
The tests revealed that body heat itself can produce enough energy to mine cryptos for days. Several hours of collecting body heat from people can produce enough power to mine crypto for over eight days.
But, while Microsoft does seem to be working on creating the system, the company's plans are still unclear. It is unknown if it plans to actually create it, let alone use it. The firm also did not disclose what protocol it wishes to use. It is unknown whether it would be a fork of an existing one or a new blockchain.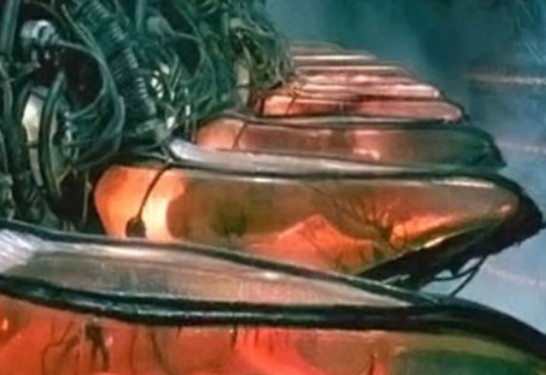 Yet, the very idea of using nothing but human activity for powering the mining process is very exciting… and maybe, just a little bit scary…
 It could completely revolutionize the approach to crypto mining. For those who are always looking for the 'silver lining' this type of crypto mining would likely be more environmentally-friendly than any other approach so far.
As mentioned, the company's plans are still unknown, although the project is certainly worth keeping an eye on… and we'll be doing just that, so stay tuned for more about this…
Disclaimer
The information provided here is for INFORMATIONAL & EDUCATIONAL PURPOSES ONLY!
View our complete disclaimer on our Disclaimer Page