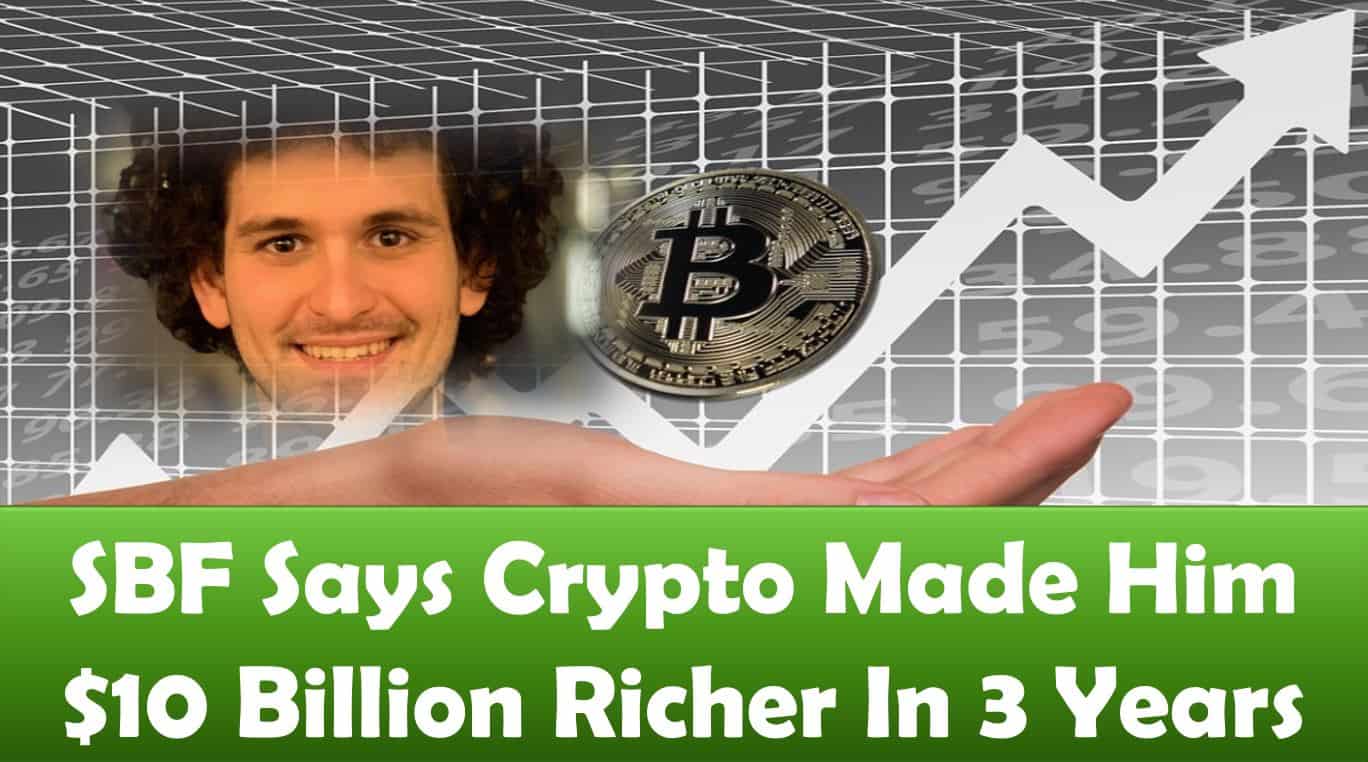 SBF Says Crypto Made Him $10 Billion Richer In 3 Years
Last updated on December 5th, 2022 at 02:24 pm
Sam Bankman-Fried (SBF), Chief Executive Officer of FTX exchange, stated that his journey into the cryptocurrency industry has made him a lot of money, increasing his worth by $10 Billion within 3 years.
SBF, who is also the founder of Alameda Research, spoke to New York Magazine about his crypto journey since 2018.

SBF Took Bitcoin Margin Opportunities in Japan
He said his journey into crypto trading began after seeing significant arbitrage opportunities. He worked out a way of taking advantage of the "Kimchi premium," which stands for the margin difference between the price of Bitcoin in Korea and its price elsewhere.
He said at the time, the price of Bitcoin was not as unanimous as it seems now. Then, Korea's Bitcoin's price was higher, but he decided to stick with Japan's Bitcoin industry because of restrictions in Korea.
SBF reiterated that he benefited immensely through trades with local banks and intermediaries when Bitcoin's price margin was significantly high.
Presently his crypto empire, headed by Alameda Research, has a $2 Billion crypto turnover daily, which means its market power is noteworthy.
SBF is paying more attention to the development of the DeFi project and FTX crypto derivatives exchange Serum, which uses the Solana Blockchain.
Last month, the FTX token gained more than 100%, overtaking Deribit and BitMEX's open interest. The token recently reached an all-time high of $13.60.
Second Highest Contributor to Joe Biden's Campaign
SBF drew the attention of the mainstream media after his donation of $5.2 Million to Joe Biden's political election campaign in November last year.
He was the second-highest contributor only behind billionaire Michael Bloomberg.
FTX also provides markets for prediction. On U.S. presidential election night, the platform recorded more than $100 Million on political bets placed on the platform. It also recently introduced a Wall Street Bets Index that included DOGE, AMC and GME.
As a self-professed workaholic, SBF said he tries to keep his brain working always, stating that his mind still stays in work mode even when he sleeps in the office.
SBF became a full-time investor in crypto assets after quitting his job at the U.K.-based Center for Effective Altruism.
Before his investments in the Japanese crypto industry, SBF has limited involvement in politics. He has also been named in Forbes's 30 under 30 rich lists in December last year.
Disclaimer
The information provided here is for INFORMATIONAL & EDUCATIONAL PURPOSES ONLY!
View our complete disclaimer on our Disclaimer Page