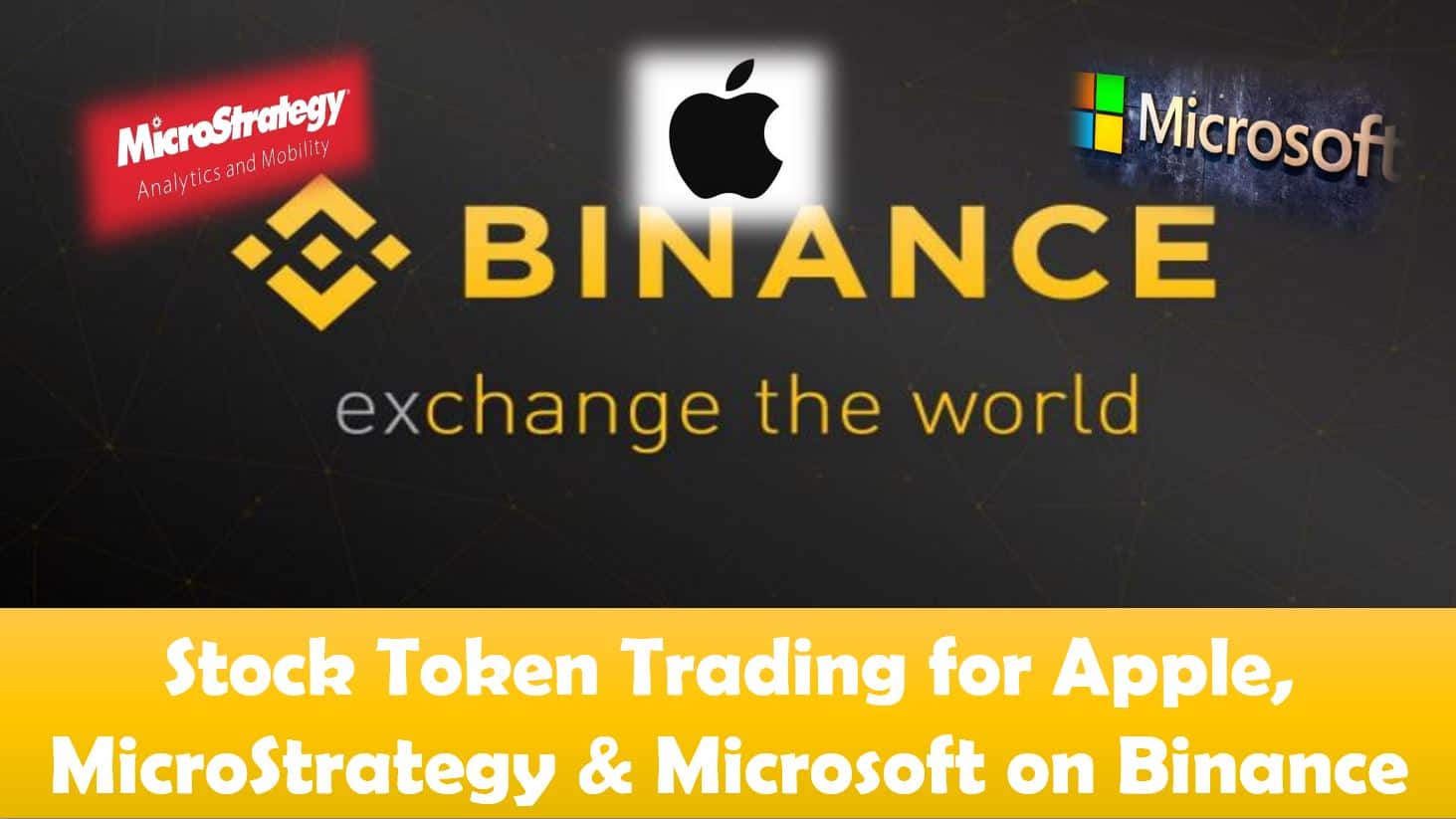 Stock Token Trading for Apple, MicroStrategy & Microsoft on Binance
Last updated on September 9th, 2022 at 09:37 am
Binance has expanded its stock token trading by adding three stock token listings for Apple, MicroStrategy and Microsoft. The tokens can be traded during regular trading hours and can only be traded against BUSD.
Binance, a cryptocurrency exchange, is looking towards increasing its list of stock tokens by introducing three stock pairings. According to the company's announcement, the new stock token listings will be for Apple (AAPL0, Microsoft (MSFT) and MicroStrategy (MSTR).
The tokens will enable the owners to hold or trade only a fraction of the shares they hold. An investor can start by trading a minimum amount equivalent to one-hundredth of a single token or a hundredth of a stock.
The stock tokens by MicroStrategy started trading on April 26. The stock tokens for Apple started trading on April 28, while those from Microsoft started trading on April 30. The trading hours for the stocks will be equivalent to the traditional stock trading hours, and they can only be traded for Binance's stablecoin (BUSD).
Binance stated that the stock tokens would be linked to CM-Equity AG who will offer a depository portfolio of underlying instruments. CM-Equity AG is a financial service firm located in Germany.
The stock tokens by Binance will be traded from the company's website. However, the tokens will not be available to Binance users in the United States, China, Turkey, and other countries where CM-Equity does not offer services. Trading will also only be permitted to users who have verified their identity on the platform and complied with other requirements.
Binance Venturing More Into Stock Tokens
Binance had earlier launched stock tokens by Tesla (TSLA) and Coinbase (COIN). These were listed earlier in the month, and they have performed exceptionally well. Analysts have also noted that the act of Binance venturing into stock tokens may be a move to compete with FTX, a derivatives platform based in Hong Kong.
Reports from the firm also indicate that Binance will launch additional stock tokens soon. The firm stated that they would conduct market research and look for ways to venture more into stock token trading through their partnership with CM-Equity.
Binance Stock Tokens are tokens of shares of publicly listed companies. A stock token is equivalent to one share of a company's stock. Those who hold stock tokens will get economic returns realized by other investors holding shares, including dividends.
Disclaimer
The information provided here is for INFORMATIONAL & EDUCATIONAL PURPOSES ONLY!
View our complete disclaimer on our Disclaimer Page