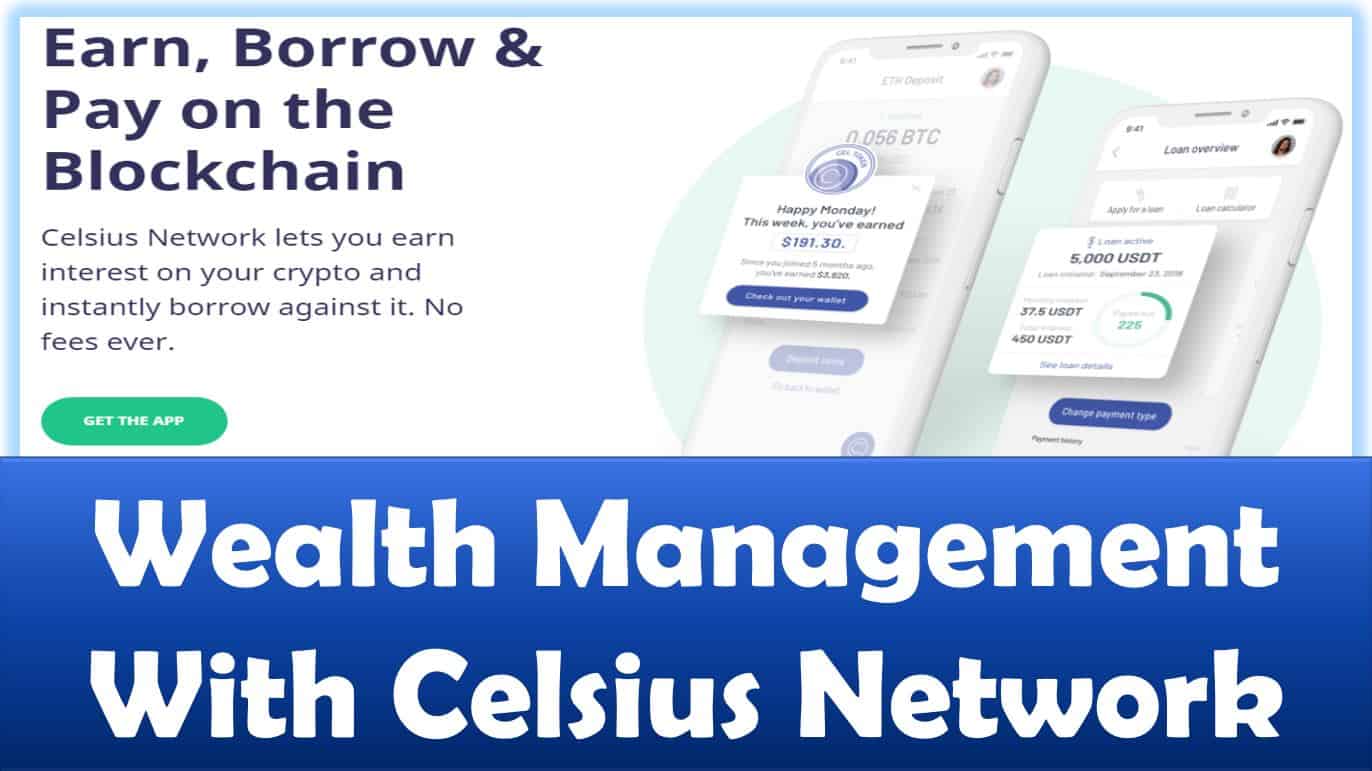 Wealth Management With Celsius Network
Last updated on November 23rd, 2022 at 11:56 pm
If you want to get an even better feel for all of the advancements in Celsius, then check out our previous review of the platform from December of 2018.
---
---
Celsius Network Loyalty System
The Celsius Network platform works by staking CEL tokens via a 4-tiered system or what they call the 'loyalty system.'
This system determines the interest rates and benefits that any particular depositor can receive on the platform. Amongst the 4 loyalty levels, the Platinum level is the one that offers their advertised rates.
Let's take a look at the 4 tier levels.
Bronze
This means that the depositor holds only 5% or less of their portfolio on the network platform in CEL token. This level offers 0% in bonus and 0% in loan interest discount.
Silver
For silver loyalty members, they hold 5% to 10% of their portfolio on the network platform in CEL tokens. This level offers you 10% in bonus interest and 10% in loan interest discount.
Gold
Gold loyalty members hold 10% to 15% of their portfolio in CEL tokens on the platform. For gold loyalty members, they receive 20% in bonus interest while the loan interest discount is 10%.
Platinum
This is the highest level of the Celsius loyalty system. It is granted to those that hold more than 15% of their portfolio on the Celsius Network in CEL tokens. The bonus interest for this level is 35%, while the loan interest discount is 30%.
Stablecoin Support and Low Interest Loans
But all of this is just the tip of the iceberg. One of the biggest strides in the Celsius Network is yet to come – Celsius Network 3.0
Celsius Network 3.0
The app has a new and improved home screen that makes it easier to navigate through different Celsius Network services. You can seamlessly transition between screens by clicking on the Celsius icon that can be found in the lower right corner of your app.
Let's not forget, there's also an option to CelPay a friend and also to select an individual coin in your wallet to make an extra deposit.
Of course, the updated Celsius App gives users easy access to apply for a crypto-backed loan.
Community
There is a new community-focused feature included in the app to help users access insights from the Celsius community. The beauty of this feature is that it is updated in real-time.
Before we wrap up the review on Celsius Network, let us take a look at the financial considerations before opting into the platform.
Celsius Fees
More accurately we should say "what Celsius fees?"
Celsius Network has no fees… this is one of the strong points of the project when compared with their competition.
There are no fees for depositing or withdrawing… there is nothing called "a fee" on Celsius Network.
Earning Interest With Celsius
Create Your Wallet – Deposit Your Coins – Start Earning Immediately
Once your deposited coins are received, Celsius starts calculating your interest for you.
Note that the interest payments are made weekly.
Are You Ready?
So, are you still on the fence about joining Celsius Network? Before you invest… do your own research… and after that, if you're wanting to give it a go… you can register here.
Disclaimer
The information provided here is for INFORMATIONAL & EDUCATIONAL PURPOSES ONLY!
View our complete disclaimer on our Disclaimer Page