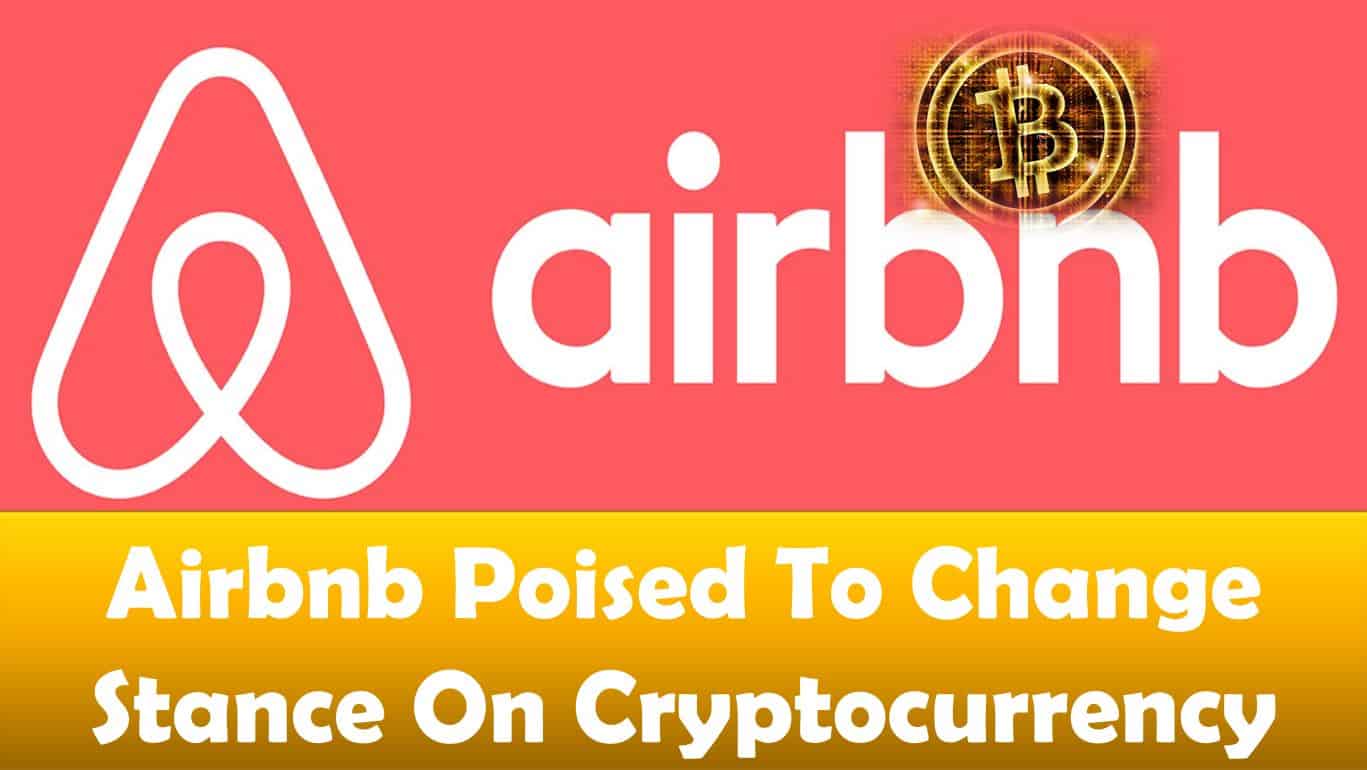 Airbnb Poised To Change Stance On Cryptocurrency
Last updated on December 7th, 2022 at 08:30 pm
Vacation rental online firm Airbnb has always taken a negative stance on cryptocurrency adoption. But it seems the company is about to make a u-turn, according to the prospectus for its imminent Initial Public Offering (IPO).
The prospectus for its IPO, which was filed with the U.S. Securities and Exchange Commission (SEC), says Airbnb has considered the adoption of emerging technologies, which include blockchain technology, cryptocurrencies, tokenization, as well as other applications.
Other technologies such as cloud technologies, augmented reality, artificial intelligence and distributed ledger are also in the plans of the company.
Bitcoin
In the past, Airbnb said the company will not accept Bitcoin or other cryptocurrencies as a medium of payment on its platform. But with the anticipation of its IPO launch, the company may soon open the doors for cryptocurrency payments as well.
Airbnb is no doubt the major player in the accommodation aggregation platform in the world. The company's imminent adoption of cryptocurrency may come as a surprise to many who already know the poor level of acceptance it has for digital assets in the past.
If Airbnb enters the Bitcoin and cryptocurrency market, it will be massive news for the crypto community. This after the shockwaves sent across the world when Paypal integrated cryptocurrency into its platform last month.
Based on the information available about the IPO, Airbnb intends to raise about $3 Billion with its public offering. Presently, the company is valued at about $30 Billion. Although the schedule for the IPO start date has not been completely confirmed yet, it may go live on the Nasdaq Global Market by next month.

Coronavirus Crippled Company Profits
Airbnb revealed in the filing that it was also hit by the coronavirus pandemic, as the company's revenue dropped sharply. This year, it has sold $17.9 Billion in gross bookings, representing about a 35% drop in revenue compared to the same time last year.
"In early 2020, as COVID-19 disrupted travel across the world, Airbnb's business declined significantly," Airbnb said.
However, it also revealed in the statement that business for the firm has gradually picked up, which demonstrates its resilience.
Cryptocurrency Gaining More Recognition
It seems as time progresses, the mainstream sector is gradually warming up to Bitcoin and cryptocurrency. Although many major institutions are still not convinced, many have already joined the train. The level of adoption has grown steadily during the Covid-19 era.
In its prospectus filed with SEC, the firm revealed that it still made a profit in the third quarter of the year despite the Covid-19 pandemic setback.
Some decentralized projects have tried setting up a platform like Airbnb, but, as of this writing, none of them have met with much success. That leaves the company the top controller of the industry. When Airbnb finally enters the market, there is no doubt it will spur other mainstream companies to adopt.
Disclaimer
The information provided here is for INFORMATIONAL & EDUCATIONAL PURPOSES ONLY!
View our complete disclaimer on our Disclaimer Page