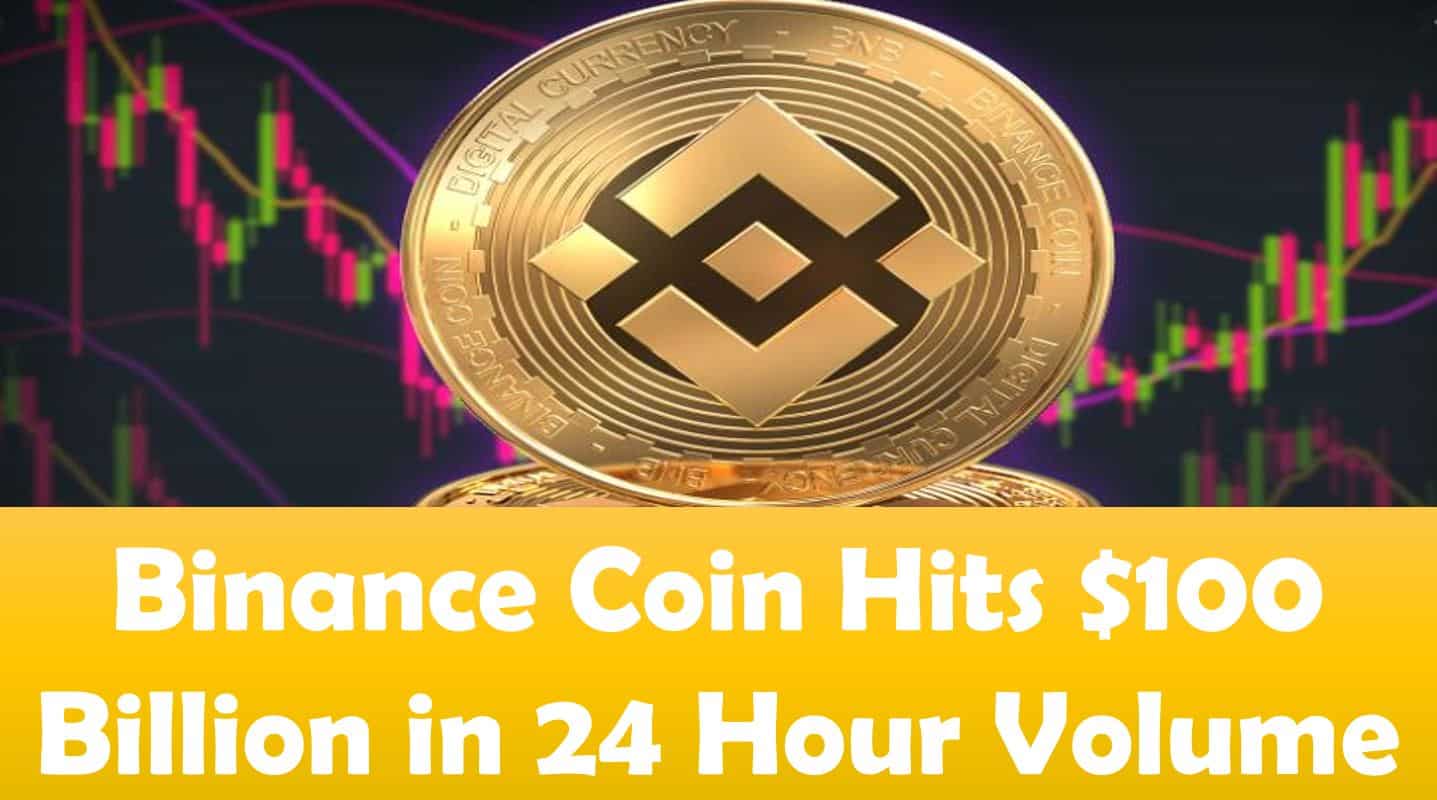 Binance Coin Hits $100 Billion in 24 Hour Volume
Last updated on December 4th, 2022 at 11:16 pm
Binance Coin is the third-largest cryptocurrency. It touched an all-time high market cap of $100 Billion.
Binance Coin has been doing quite well in recent weeks. In this period, the token increased by 20% in value, when it reached a record high price of $680 on May 3. This development has pushed the valuation of this currency to around $100 Billion.
Binance Coin has now edged even closer to Ethereum, given that it is now among the top three cryptocurrencies worth $100 Billion. This market capitalization is quite the record, given that the coin's value reached $50 Billion in the first week of April.
The market dominance for Binance Coin has risen significantly since the beginning of the year. The token now accounts for around 4.5% of the entire value of the crypto market.
This is a groundbreaking record for the company. In January this year, Binance Coin was trading at only $37 and it has increased by over 1750% in 4 months to make the best performing cryptocurrency.

BNB's On-Chain Metrics
The on-chain activity on Binance Coin has increased because of the latest increase in value for Binance Coin. Trading volumes on the on-chain network have increased concerning the increased number of transactions. This growth has been recorded over the past few months.
Binance Coin has also remained the most popular crypto assets traded by retail and institutional investors. This acceptance has mainly been recorded during the latest Bitcoin rally that started this year. The surge in the adoption of this currency has also increased liquidations for investors holding short BNB positions.
A tweet by Changpeng Zhao, the CEO of digital exchange Binance, has urged people to look more into Binance Coin, understand the crypto and its ecosystem. The CEO also advised people against buying BNB without spending at least 3 days learning about crypto. This will prevent people from just buying the crypto just because it is accelerating in value.
The Binance Smart Chain network has also been doing quite well. The network is experiencing new registrations from DeFi developers seeking to take advantage of the low transaction fees and the high speeds. This activity can also be increasing the value of BNB as investors seek to develop DeFi protocols on the network.
While BNB and Binance Smart Chain were doing quite well, the Binance exchange has been under many challenges. The exchange has suffered from heavy scrutiny from regulators because of the newly launched stock tokens. The tokens, even though classified as crypto tokens by Binance, are being classified as securities. The investigation regarding this has been opened in Europe and Hong Kong.
Disclaimer
The information provided here is for INFORMATIONAL & EDUCATIONAL PURPOSES ONLY!
View our complete disclaimer on our Disclaimer Page