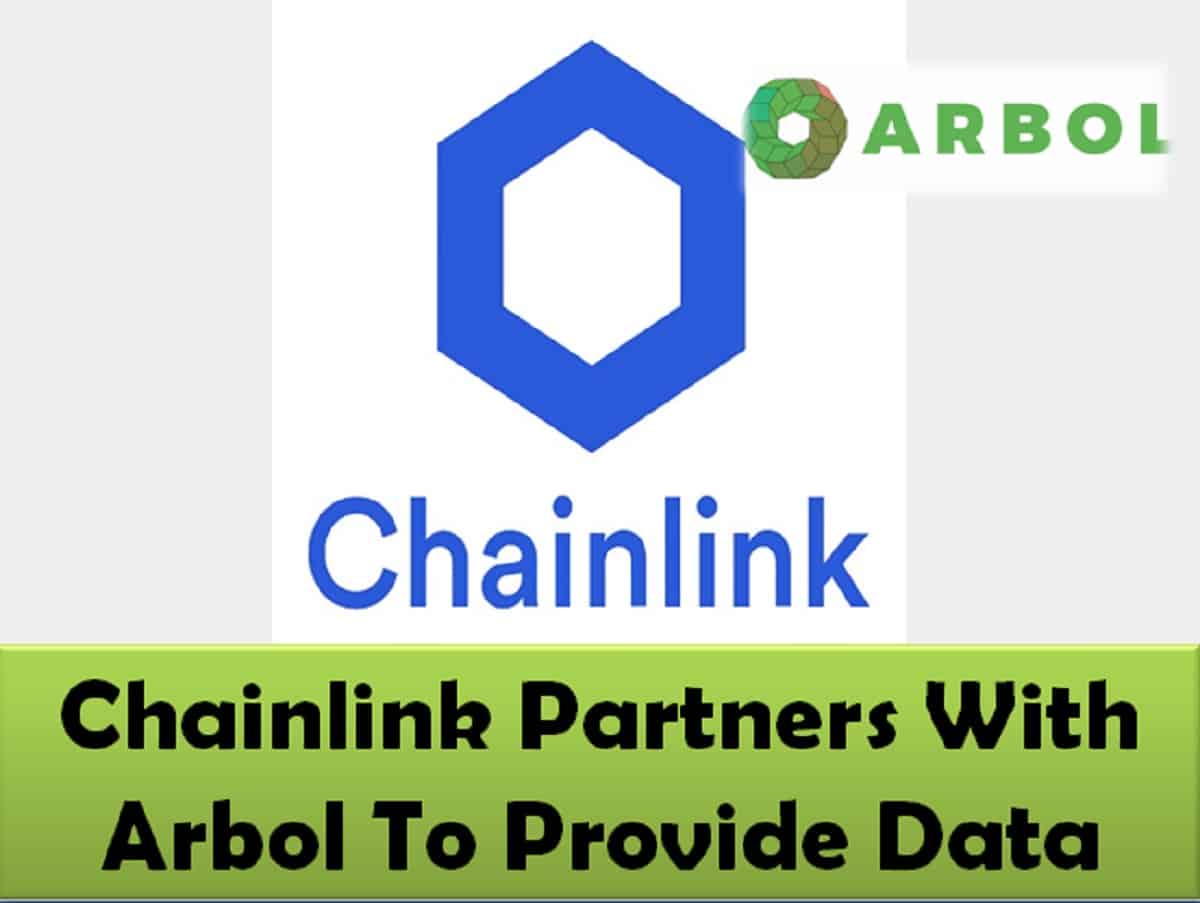 Chainlink Partners With Arbol To Provide Data
Last updated on December 7th, 2022 at 08:51 pm
But now, a recent report reveals that data provider Chainlink has finalized plans to offer decentralized weather data for Arbol, an insurance startup from Farmer's Insurance.
Arbol offers crop insurance coverage for small and medium-sized businesses, particularly enterprises and farmers. The smart contract gives payment to subscribers if a present value turns out different from what the contract specifies. The present value could be in the form of average monthly rainfall or temperature.
The financial derivative is known as parametric insurance. It is most commonly utilized in the agriculture industry to hedge the risk in future events, such as bad harvest. Apart from this present deal, other companies like CME Group also provide weather derivatives that need middlemen.
Arbol Insurance self executes with a mix of Chainlink data and smart contracts, which eliminates any delay in payments.

Entities Hedge Weather Risks
In its blog, Arbol said users are now able to create derivatives on the blockchain that will payout depending on the weather outcome.
'Users are able to create derivatives on the blockchain that pay out based on weather outcomes,' reads the blog.
Arbol further explains that the process enables entities like farmers who may be affected by changes in weather, to protect their business by wedging against their weather risk. The startup began operation in April of this year.
Decentralized Weather Data
Oracles Fuel DeFi Growth
Chainlink initially presented decentralized data networks, which is called oracles, as agnostic reporters for insurance firms since 2016, according to Sergey Nazarov, Chainlink's founder. As a matter of fact, in July, Chainlink oracles started powering dApps on NEAR Protocol.
In a recent article, Nazarov says the growth of DeFi coincides with a growing abundance of high-quality oracles.
Chainlink announced multiple integrations with DeFi startups with more secure offers, including data delivery and decentralized retrieval.
According to Nazarov, after finance, gaming is the second biggest use for blockchain. But other sectors like agriculture are gradually seeing more use areas for blockchain technology.
Yield farmers are pushing for 1000% gains, which is inspiring a boom in decentralized finance. Since the beginning of this year, Chainlink has invested more than $3 million in DeFi applications.
To cope with high demand, new financial tools based on blockchains like Cosmos and Ethereum will launch daily automatic investing, trading agreements, borrowing, as well as lending.
As a result, a big ocean of data needs to be digested by smart contracts, which will provide billions in value. In turn, they depend on reliable data from external sources; Chainlink has set things in motion to assist here. The company says it will provide decentralized contracts that will secure the automatic delivery of expanding data.
Disclaimer
The information provided here is for INFORMATIONAL & EDUCATIONAL PURPOSES ONLY!
View our complete disclaimer on our Disclaimer Page