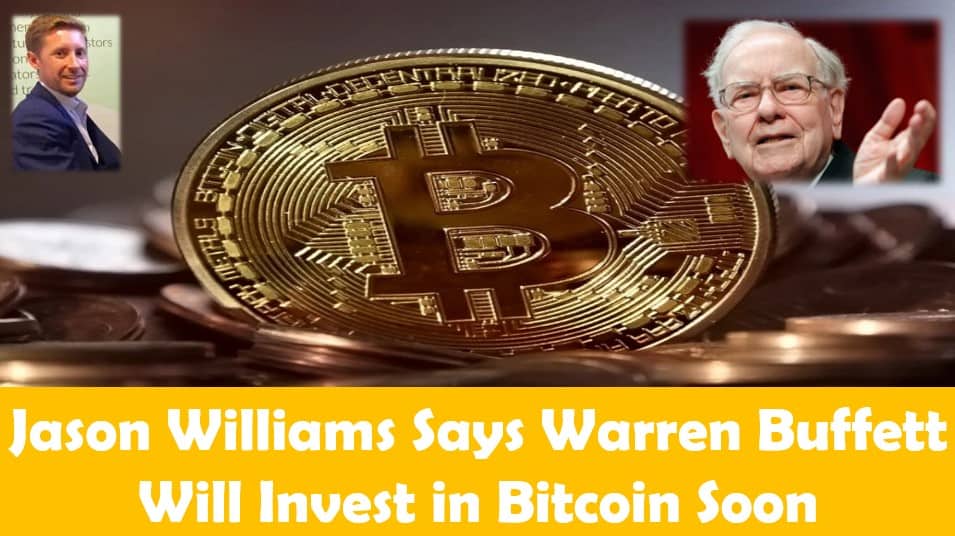 Williams Says Warren Buffet Will Invest in Bitcoin Soon
Last updated on November 1st, 2022 at 12:53 pm
But a lot of people in the cryptocurrency space still feel the battle is far from won. According to some industry experts, the battle will be declared won only when the biggest BTC critics who have the massive followings join the Bitcoin community and start using the cryptocurrency. That is when cryptocurrency and Bitcoin will be seen as widely acceptable, according to Jason A Williams.
---
---
Buffet Will Buy Bitcoin Soon
Financial experts like Mike Novogratz even went further by suggesting that investing in Bitcoin will yield better investment returns than gold.
Additionally, some are suggesting that Bitcoin's price may push further due to Buffet's interest in gold. But since Buffet has not stated any interest in Bitcoin, no one is sure whether he might consider investing in the the space largest digital asset soon.
Many inside and outside of the crypto space have tried to convince him of the value surrounding digital currencies. As we reported in a previous blog post, Tron's Justin Sun was among those why have tried to convince him to invest in Bitcoin. Although Buffet has allegedly bought some coins in the past, he has not bought more nor has he used them.
Disclaimer
The information provided here is for INFORMATIONAL & EDUCATIONAL PURPOSES ONLY!
View our complete disclaimer on our Disclaimer Page