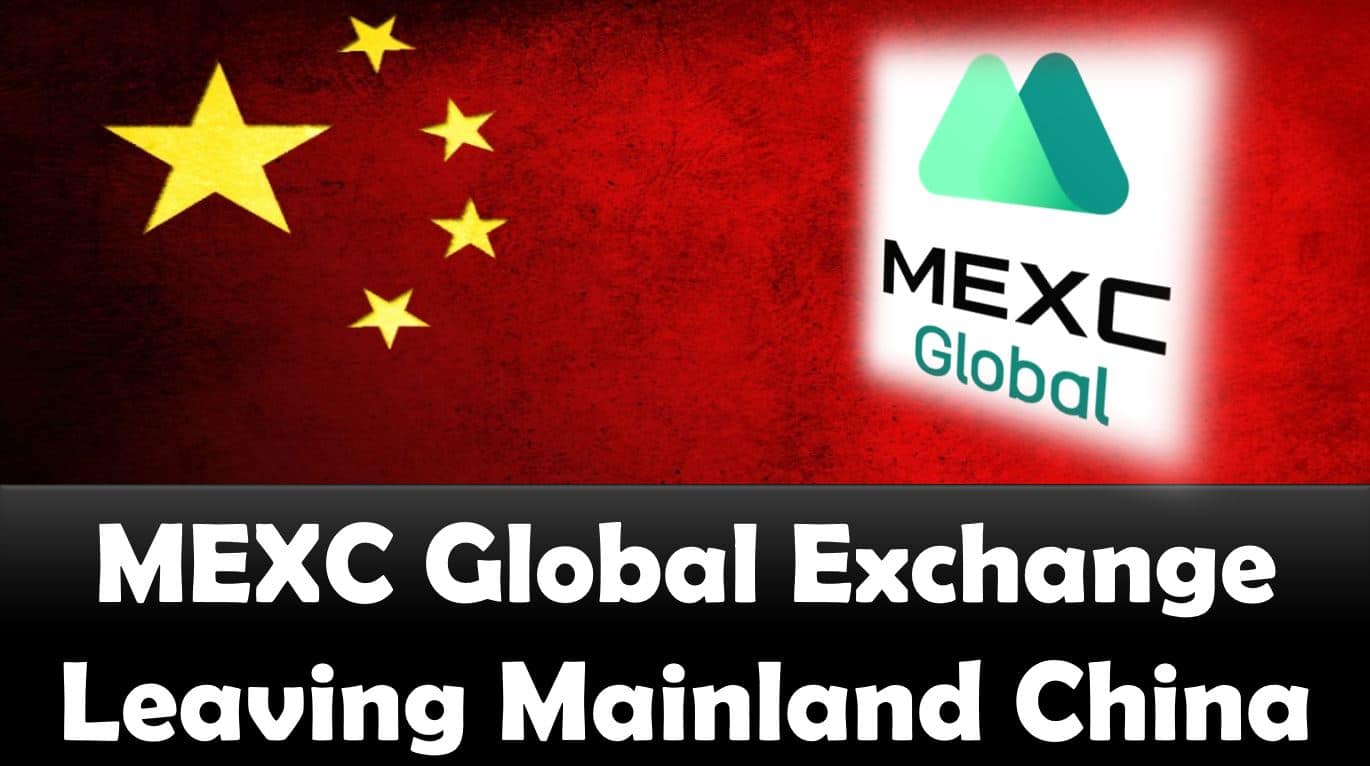 MEXC Global Exchange Leaving Mainland China
Last updated on November 1st, 2022 at 11:05 am
The crypto trading environment in China has been harsh for the most part of 2021. The heightened regulatory risk has led crypto businesses to exit the Chinese market. One of the latest exchanges to leave China is MEXC Global.
MEXC Global is a popular cryptocurrency exchange that supports a wide range of altcoins. The exchange has now announced that it will be closing the existing users' accounts operating from Mainland China by the end of this month.
MEXC global is one of the largest altcoin exchanges in China. The exchange was previously known as MXC before undergoing a name change.
However, the exchange's exit is not a surprise, given that most exchanges have abandoned China after the country declared crypto trading illegal.
In its announcement, MEXC noted that it had entered into partnership deals with
"multiple international investment funds to support the expansion of our global operations."
The exchange further noted that it was changing its corporate governance structure. The implementation of these changes are already underway and it will be enabled through the guidance of the new board of directors.
The announcement adds that MEXC will have a new and diversified team in place. Additionally, the previous team will be phased out of the organization after the accounts of Mainland China users have been closed.
The exchange has also stated that the MEXC exchange will launch the MX Token 2.0 program. The exchange notes that the launch will allow it to
"take a further step in blockchain ecosystem development and talents acquisition."
Crypto Firms Escaping Chinese Market
Some of the leading exchange platforms that have announced the closure of their operations in China include Binance and Huobi. Huobi was one of the largest exchanges in China before the crypto ban. However, it has now shut out new users and phasing out the existing users.
Huobi, which was previously headquartered in China, has also announced that it will be setting up new headquarters in Singapore using a local affiliate.
While the initial ban disrupted the market, the recovery has been steady, with Bitcoin hitting a record high of $69K in November.
While China is taking a prohibitive market on crypto-related activities, the country is supporting blockchain technology. This is expected, given that most countries that have shown reluctance in fully embracing crypto have gone pro-Bitcoin.
China is launching its Digital Yuan on a broad testing phase and it is among the first countries to develop a mature Central Bank Digital Currency. The launch of the Digital Yuan has created concern that the digital currency could replace the USD in the international markets.
Disclaimer
The information provided here is for INFORMATIONAL & EDUCATIONAL PURPOSES ONLY!
View our complete disclaimer on our Disclaimer Page