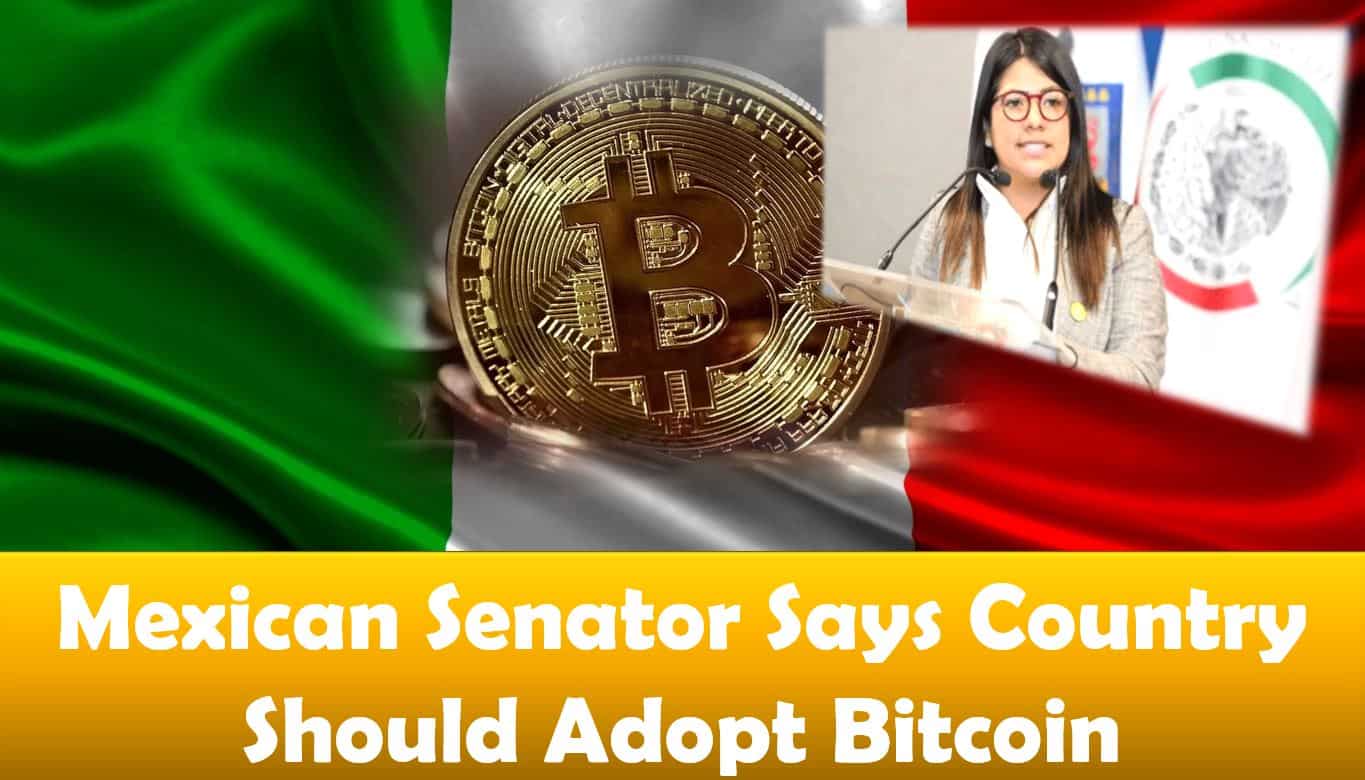 Mexican Senator Says Country Should Adopt Bitcoin
The Salvadoran government has been highlighting the benefits derived from the adoption of Bitcoin as legal tender. The benefits realized seem to have attracted the attention of Mexico, with a government official in the country urging for the adoption of a similar Bitcoin law.
The Senator of the Nuevo Leon state in Mexico, Indira Kempis, is behind this sentiment. The official has argued that the adoption of Bitcoin as legal tender would allow the country to be included in the global financial market.
Kempis has said that she will be introducing a cryptocurrency bill whose contents will be derived from El Salvador's Bitcoin Law. The bill will be tabled in the country's congress before the end of the year.
In an interview with El Salvador In, she said that
"It is clear to me that financial exclusion is one of the public problems that few of us have addressed with feasible alternatives, and that this type of technology is allowing us to generate an alternative so that millions of people can be included in the financial system."
According to Kempis, the adoption of Bitcoin as legal tender presented a major opportunity for countries globally to solve some of the major issues such as inequality and become part of the larger financial sector.
The official also said that the president of El Salvador, Nayib Bukele, would be the pioneer of a global Bitcoin revolution. By taking action to endorse Bitcoin despite the external pressure, Bukele's actions would potentially be replicated globally.
She also said, "Making Bitcoin a legal tender means putting a level playing field for people who are excluded in almost all countries."
Kempis was elected into office in 2018. Over the past few years, she has promoted the cryptocurrency sector. During the same year she took her current office, she adopted laser eyes, popular among Bitcoin supporters.
While working in the cryptocurrency sector, she has engaged with some of the sector's leading players, including entrepreneurs, developers and other enthusiasts. She said that she had a chance to promote the cryptocurrency sector as a politician.

Long Road To Bitcoin Adoption In Mexico
Kempis is not the only politician in Mexico advocating for cryptocurrencies. Other senators in the country, such as Eduardo Murat Hinojosa, started developing crypto-friendly legislation after El Salvador voted on the Bitcoin law in June last year.
However, the President of Mexico, Andres Manuel Lopez Obrador, has said that the country would not follow El Salvador in adopting Bitcoin as legal tender.
Despite the conflicting arguments, the cryptocurrency sector in Mexico has grown significantly. In July of last year, the Mexican Central Bank issued warnings to lenders offering crypto services to clients.
Recently, Coinbase, one of the largest cryptocurrency exchanges globally, said it would offer crypto withdrawals in Mexican pesos. Ricardo Salinas Pliego, a Mexican billionaire, has urged people to buy Bitcoin and not to sell it. Towards the end of 2021, he advised people to invest in Bitcoin and said that fiat currency was "fake money."