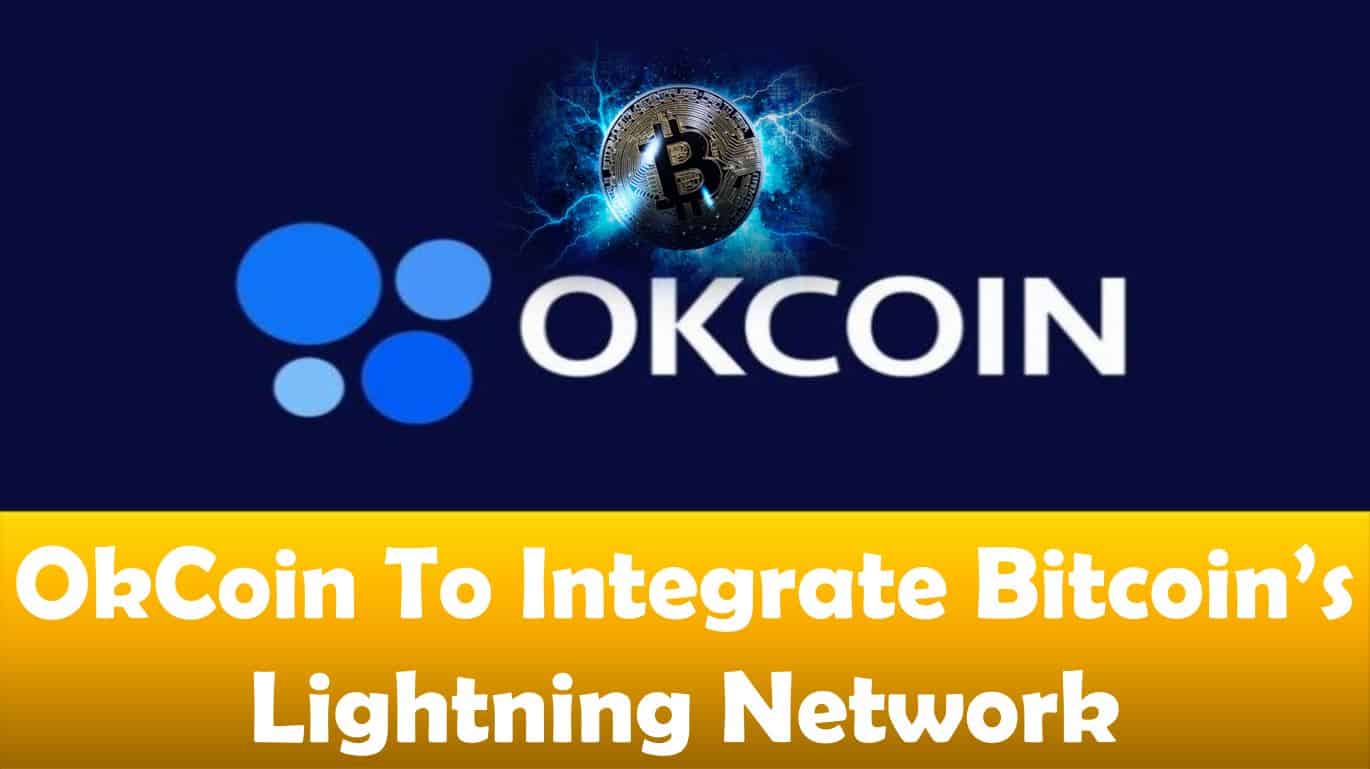 OKCoin To Integrate Bitcoin's Lightning Network
Last updated on December 5th, 2022 at 02:29 pm
It will be very effective for smaller-sized transactions and micropayments on the network. Presently, the on-chain Bitcoin withdrawal cost is about $10. However, the integration of the Lightning network could drive the cost down to as low as 1 cent. However, the actual cost will depend on the liquidity and routine of the network.

OKCoin Wants More Mainstream Adoption
With the new development, it is obvious OKCoin is gunning for further mainstream adoption of the Lightning Network. The network was developed in 2018 as a solution to Bitcoin's scalability issues.
The lightning speed of the new network integration is another talking point when it comes to improvements and scalability. According to the crypto exchange, customers can now confirm their transactions within seconds of initiating the transactions.
The integration will also bring down the minimum deposit/withdrawal fees from $35 (0.001 BTC) to $0.04 (0.000001 BTC). The exchange also noted that the maximum limit per transaction is 0.05 BTC.
OKCoin said the integration is coming when the Bitcoin market is on an impressive upward swing and when the numbers of nodes on the platform are expanding.
OKCoin Chief Executive Officer Hong Fang stated that she hopes customers will have an alternative option via the integration.
She also said the industry is taken a more tech-driven direction, and it will be important for the company to be in tune with the industry to enable more decentralization, more privacy, P2P transactions, as well as 101 transactions.
"We want to be able to offer those more cutting edge services to our customers," she added.
OKCoin will be joining several other exchanges, including Kraken, which has already announced it will offer support for the network later this year.
Network Capable of High Volume
Within the past 24 hours, OKCoin handled $64 Million worth of crypto transactions on its platform. OKEx, the company's crypto-to-crypto entry, is now the 13th largest crypto exchange in the world when it comes to trading volume.
OKCoin said it has analyzed the quality and strength of the nodes and is satisfied the network is capable of handling exchange-related transactions with a high volume of deposits and withdrawals.
Joseph Poon and Thaddeus Dryja first proposed the Lightning Network to provide a layer on the Blockchain protocol to reduce transaction cost while increasing its speed.
Fang said the OKCoin hopes other blockchain firms follow suit in the integration, as it will speed up Bitcoin payments and lift the entire industry. With the integration of the Lightning Network, crypto dealers will be able to gain more from high volume transactions, since it will reduce the fee to a great extent.
Disclaimer
The information provided here is for INFORMATIONAL & EDUCATIONAL PURPOSES ONLY!
View our complete disclaimer on our Disclaimer Page