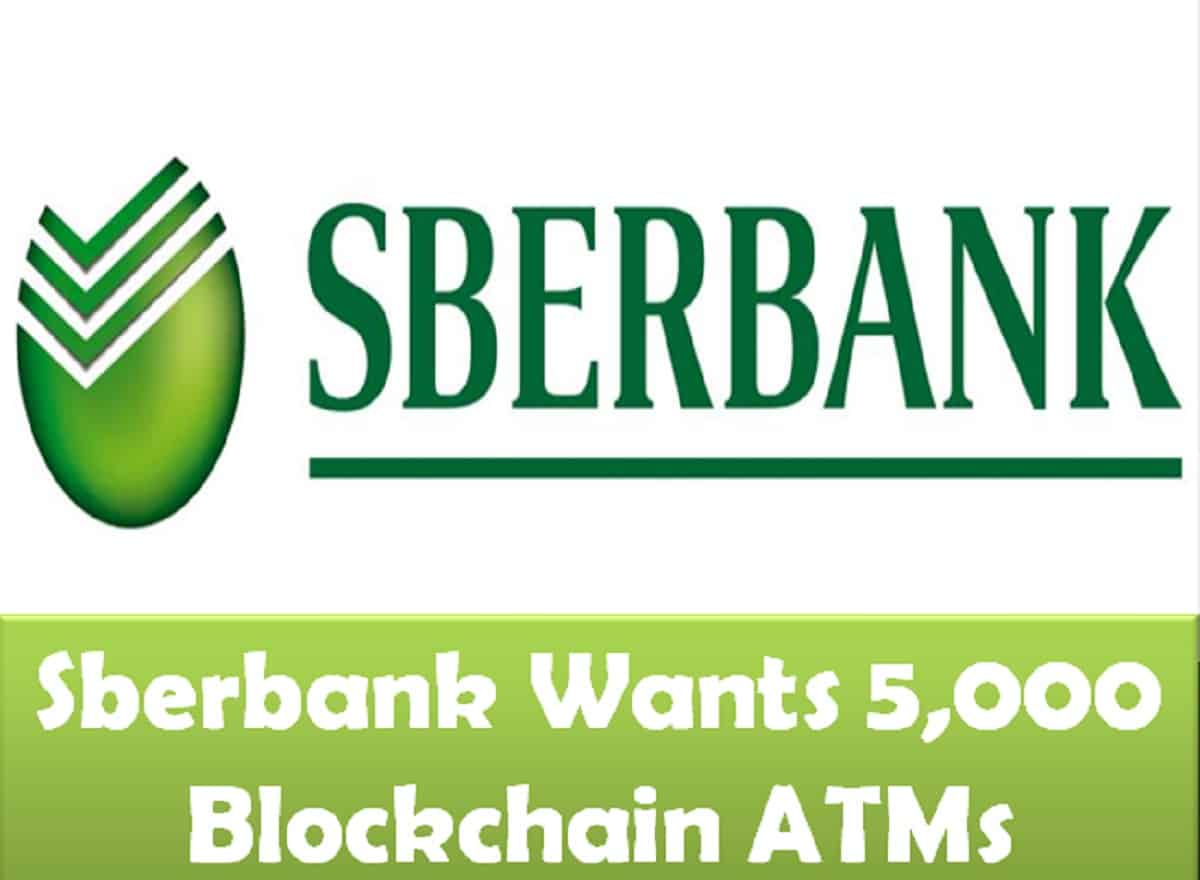 Sberbank Wants 5,000 Blockchain ATMs
Last updated on December 7th, 2022 at 09:33 pm
Sberbank, Russia's biggest bank by market capitalization and market share, wants to spend more than $100 Million on 5,000 blockchain-enabled ATMs that can mine cryptocurrency.
The bank is now looking for tenders who can supply 4,917 ATMs with customized graphic cards that can support blockchain operations.
Some crypto experts believe the optimized graphics cards may be used in mining cryptocurrency.
The maximum tender bid for each ATM is $22,066.65, which sums up to $108,501,718.05 for all proposed ATMs. One major requirement for each of the ATMs is for them to come preinstalled with a graphic card.
As the requirement reads, the ATM will have a "Graphics card with support for Nvidia Cuda for OS for image recognition and possible blockchain operability."
Bitcoin ATMs are not new, as there are thousands of them scattered all over the world. But what is new is a normal bank ATM that incorporates the services of blockchain operations. With this new development, there may be possibilities of having a graphics card incorporated into blockchain operations.
Possibilities For New Crypto ATM
One obvious reason for building this type of ATM is for use in cryptocurrency mining. Now, it's either Russia is trying to use Sberbank's wide network to distribute cryptorouble or the bank wants to issue its cryptocurrency.
A more reasonable explanation is there may be an error in the description on the documents and the graphics card is only required for image recognition. This side of the explanation could make much sense since the ATMs will also be equipped with biometric authentication.
Using Blockchain ATMs To Record Transactions
Marketing head of Waves Enterprise Blockchain platform, Matvey Voytov, gave another explanation for the new technology. He said blockchain technology can be utilized to record customer's ATM transactions.
But he doesn't think there is any use of graphics card in an ATM apart from mining. He still believes it's not likely that Sberbank is issuing its cryptocurrency and thinks the most likely scenario is an error in the tender documents.
ATMs Used To Mine Altcoins
Co-founder of the Ergo blockchain platform, Alexander Chepumov, could not see any other reason why Sberbank wants to include graphics cards in its new ATMs aside mining.
He said apart from mining, it may come in handy for processing some crypto algorithms, but he does not find it necessary for an ATM.
He, however, said the card may not even be utilized for mining Bitcoin, but altcoins like Ravecoin (RVN), Grin (GRIN) and Ergo (EFYT) is a clear possibility.
Issuance Of a CBDC a Possibility
Like we reported about China's ambitions, if Russia wants to issue a Central Bank Digital Currency (CBDC), Sberbank would likely be the first bank to know about it. That's because it's more efficient to partner with a bank that holds a greater percentage of the country's personal deposits. The bank also has a vast network that reaches every corner of the large country.
Sberbank is the oldest and biggest bank in Russia, with the bank holding about 44% of the country's personal bank deposits. It has 77,000 ATMs and operates 14,200 branches across the country.
Herman Gref, Chief Executive Officer of the bank, was the country's former minister of Economics and Trade. He has always been upfront with new technologies such as blockchain.
Disclaimer
The information provided here is for INFORMATIONAL & EDUCATIONAL PURPOSES ONLY!
View our complete disclaimer on our Disclaimer Page