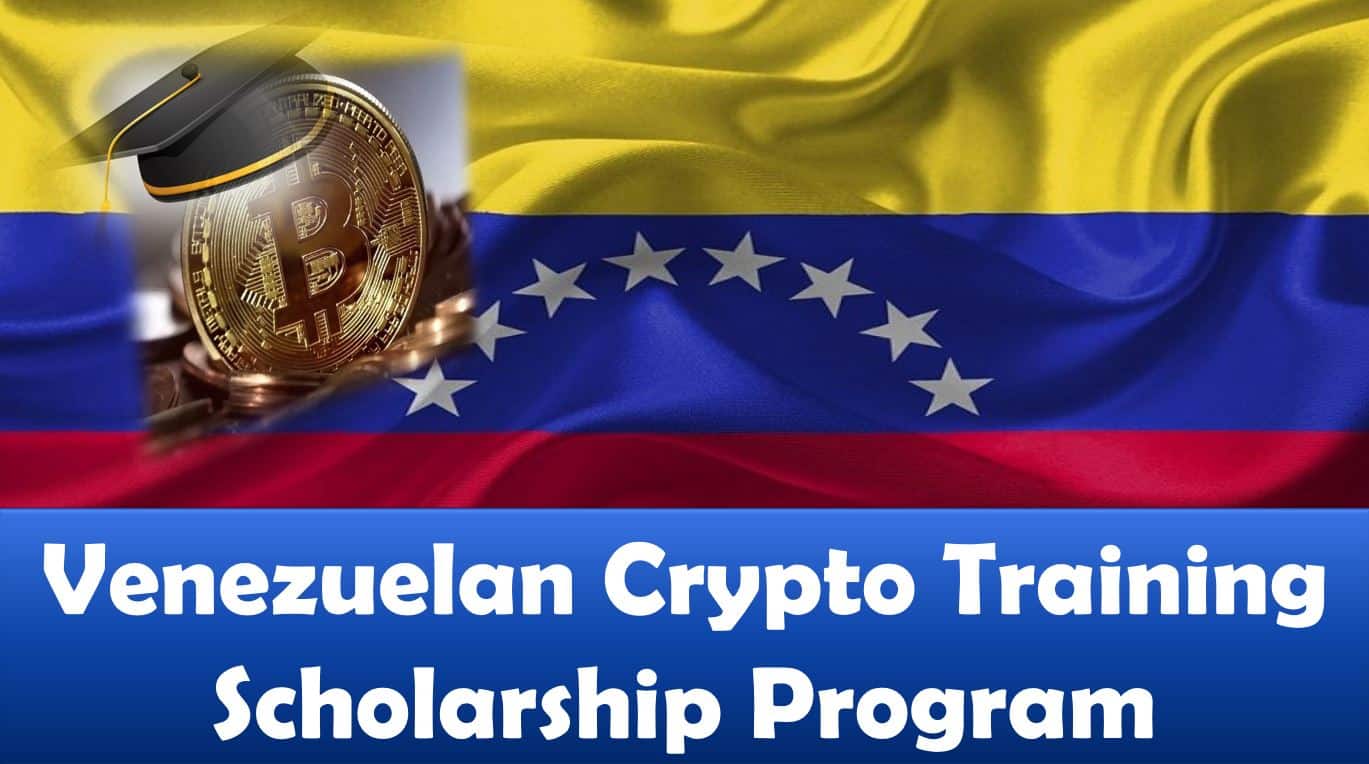 Venezuelan Crypto Training Scholarship Program
Last updated on September 9th, 2022 at 10:05 am
Latin American countries have been making notable gains as far as crypto adoption is concerned. With most countries in this region suffering from high inflation levels, cryptocurrencies have become better alternatives and have reached peak levels of adoption.
Venezuela is the latest country to show notable crypto adoption levels.
A candidate running for a governorship position in the country has promised to issue scholarships to individuals interested in joining the Technical Training Center for Mining and Administration of Digital Crypto assets.
Scholarships For Crypto Training
The aspiring governor in question is Jose Alejandro Teran, who runs on a ticket of the country's ruling party. According to Teran, this initiative will be part of the La Guaira Digital program that seeks to track the economy's growth and bring economic stability to the country.
Further reports state that the training center proposed by candidate will offer specialized training to those selected for the scholarship. Some of the courses taught under this new initiative include non-fungible tokens (NFTs), cryptocurrency mining and cryptocurrency trading.
The initiative will also be a partnership between different entities. These include the National Superintendence of Cryptoassets (SUNACRIP), Axie Infinity Academy, the political group independientes con Teran and the youth of the United Socialist Party of Venezuela (JPsuv).
Besides offering crypto training to those who need it, Teran notes that this initiative will also offer jobs to many people in Venezuela.
"I feel that by helping young people build multiple sources, we ensure economic stability for their families. 1000 jobs in a year, write it down!" he stated.
Teran also stated that this training initiative would be made possible by the Axie Infinity Academy. Some of the things that will be taught under this program include the installation and repair of networks. Moreover, it will also offer knowledge about mining equipment and crypto trading programs.
Growing Crypto Adoption in Latin America
Data from Chainalysis shows that the level of crypto adoption in Venezuela has grown significantly. The data shows that Venezuela ranks as the seventh country in the world per the Global Crypto Adoption Index.
One of the countries in this region took the lead in the level of adoption in El Salvador, which announced that it would accept Bitcoin as legal tender earlier in September.
The adoption of Bitcoin in El Salvador has caused other Latin American countries to also look into making similar moves. Adoption in the region is high due to the rising inflation, with many people choosing to store their wealth in the form of crypto.
Besides El Salvador, the other countries making notable moves for the use cases of different cryptocurrencies are Colombia and Venezuela.
Moreover, some analysts have stated that the growing levels of crypto adoption in smaller economies may also be better alternatives to them developing Central Bank Digital Currencies (CBDCs). The development of CBDCs is seen as a costly and time-consuming alternative to developing economies.
Disclaimer
The information provided here is for INFORMATIONAL & EDUCATIONAL PURPOSES ONLY!
View our complete disclaimer on our Disclaimer Page