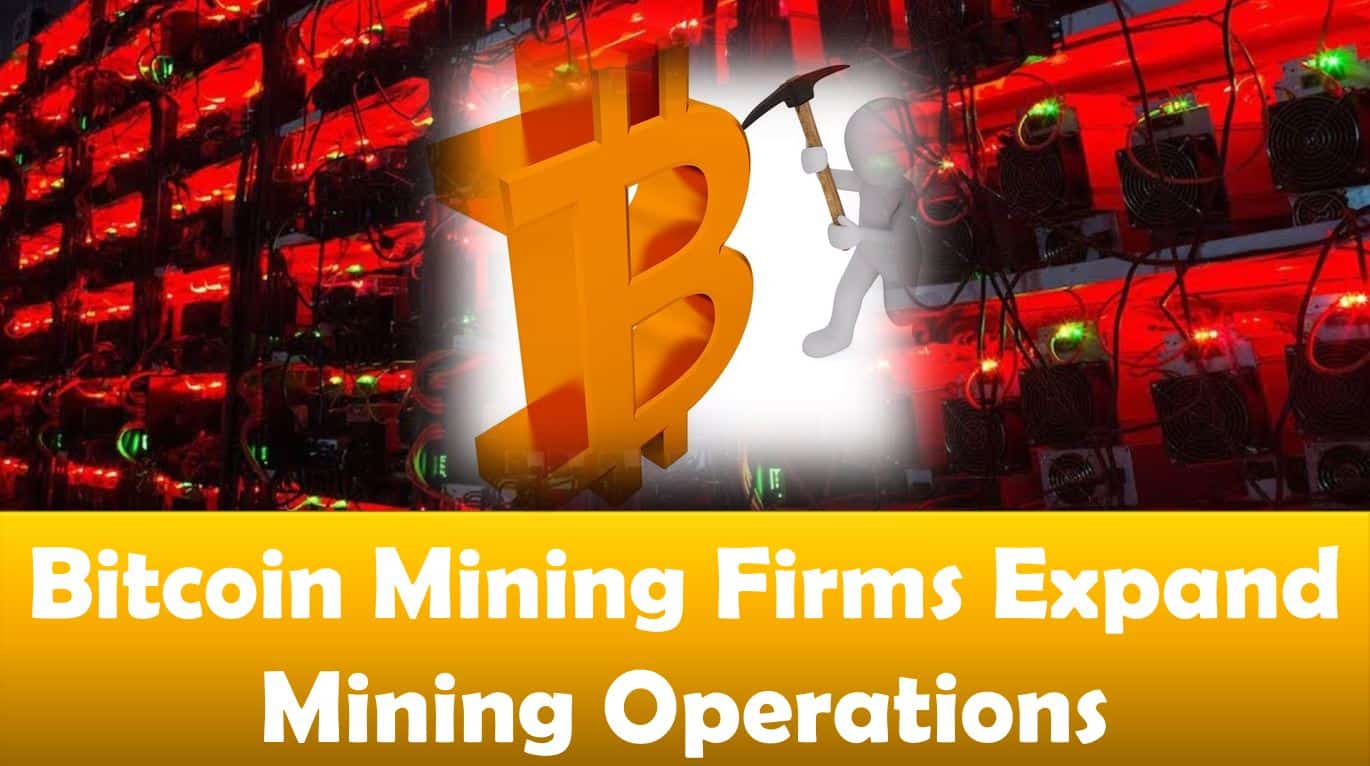 Bitcoin Mining Firms Expand Mining Operations
Last updated on September 9th, 2022 at 10:20 am
Despite the recession across the cryptocurrency market, Bitcoin miners continue to accumulate more holdings. Additionally, these mining companies have continued to expand their operations in 2022.
A recent report from Arcane Research stated that the Bitcoin mining firms that were publicly listed were looking for opportunities to expand their mining operations. The report added that the miners planned to increase their mining hash rate at a higher rate.
Bitcoin Miners Continue Expanding
44.95% of the global Bitcoin mining hash rate comes from mining firms based in North America. The recent report notes that this hash rate is expected to increase among publicly-traded mining firms.
An analyst with Arcane Research, Jaran Mellerud, noted that most of these mining firms were HODLing their mined Bitcoin. in an interview with Cointelegraph, she said that
"This hold strategy enables them to serve as Bitcoin investment vehicles for investors who want to own Bitcoin indirectly through an investment structure."
According to the CEO of Compass Mining, Whit Gibbs, publicly-traded BTC mining companies were capable of hodling the mined Bitcoin because they could generate additional capital from the securities market.
"They don't need to liquidate their Bitcoin in order to buy more machines, increase their rack space, etc. They're able to go to the capital markets and get that money to continue to expand. So, they're able to hold large positions in Bitcoin," Gibbs added.
One of the largest Bitcoin holding firms is Marathon, a Bitcoin mining company. The company holds the third-largest amount of Bitcoin holdings. It holds the third-largest amount of Bitcoin after Tesla and MicroStrategy.
Despite these firms having a large amount of Bitcoin already, they continue to increase their reserves. Gibbs noted that a bullish strategy was being taken by publicly-traded Bitcoin mining firms. The CEO stated that these companies were adding Bitcoin into their balance sheet to boost the market valuations.

BTC Mining Stocks Attractive To Investors
Moreover, the stocks of Bitcoin mining firms are also becoming attractive to institutional players. The demand for these stocks was high in the U.S. despite the lack of regulatory clarity.
Last November, Bitcoin rallied to a new ATH after the U.S. Securities and Exchange Commission (SEC) approved a Bitcoin futures exchange-traded fund (ETF).
The SEC is reluctant to launch a spot Bitcoin ETF. However, the stocks of mining companies allow investors to have an indirect way to invest in Bitcoin.
Gibbs gave a few pointers as to what was making Bitcoin mining attractive to investors.
"Miners are some of the biggest Bitcoin bulls out there, and they utilize the highly developed equity and debt markets in the US to raise money to pay for their expansions and operating expenses, allowing them to keep the Bitcoin they mine," he said.
Bitcoin mining firms have also been performing well, as seen in their financial results. Bitcoin Miner Hut 8, a leading Bitcoin miner, posted positive financial results. The company's Bitcoin holdings also increased by 100% during the same financial period.
Disclaimer
The information provided here is for INFORMATIONAL & EDUCATIONAL PURPOSES ONLY!
View our complete disclaimer on our Disclaimer Page