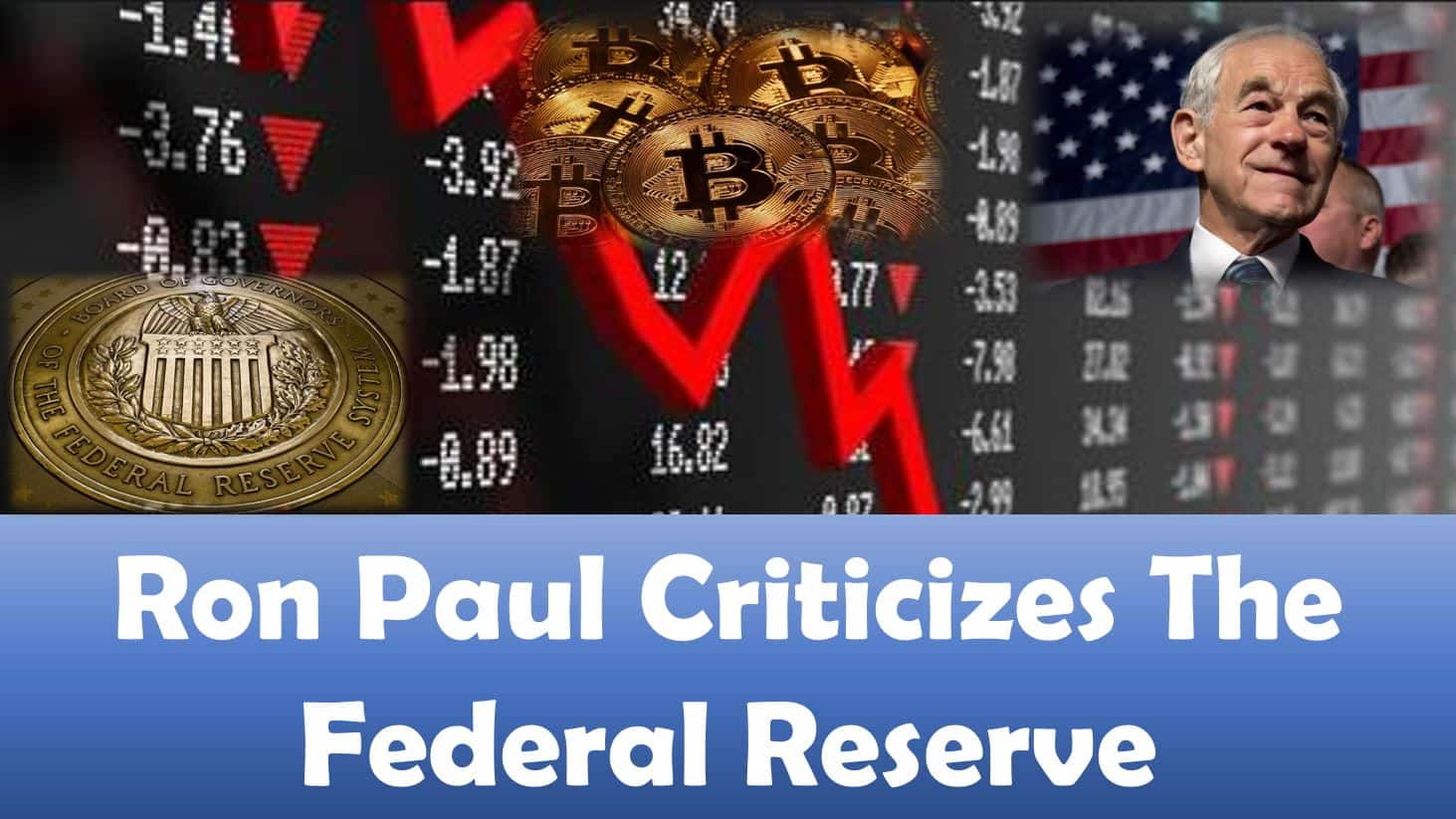 Ron Paul Criticizes The Federal Reserve
Last updated on December 8th, 2022 at 09:27 am
The coronavirus pandemic, otherwise known as COVID-19, has disrupted the entire world in the past two months after it left China. It caused an economic crash and a financial crisis, with huge losses in numerous industries and countries around the world.
In the United States, the Federal Reserve slashed interest rates in an attempt to slow the bleeding. These measure affected all major markets across the world, including the cryptocurrency market.
Meanwhile, methods of preventing the virus from advancing, such as social distancing, quarantine and the like, caused a lot of damage to businesses. Many of them had to lay off their employees, although some were still able to keep working remotely.
While the complete affects of the 'lockdown' is not yet know, there is a growing group of people, especially in the US, who are protesting these restrictions and demanding they be lifted and get their communities back to work.
Yet, fear still grips many across the country. This has been seen in panic shopping, huge lines at the local stores, as well as the lack of some essential products.
The Fed's 'Fake Economy Has Burst'
One example is Ron Paul, the former presidential candidate.
He announced that the Fed's 'fake economy has burst.' His criticism comes alongside the announcement that the money printing took the balance sheet to $6.6 Trillion.
Pal is not alone, there have been numerous others who have predicted, what at the time, seemed like almost outrageous price predictions for the worlds first cryptocurrency.
Some of these predictions have included, venture capitalist James Altucher who back in June 2019 predicted that Bitcoin would hit $1 Million.
In November 2019, Charles Hoskinson predicted Bitcoin would hit $100K.
Unfortunately, the true damage to the economy caused by the coronavirus will be felt long after the virus disappears. But for smart investors, the opportunity still exists for all of us to continue to invest in Bitcoin and many other cryptocurrencies.
Disclaimer
The information provided here is for INFORMATIONAL & EDUCATIONAL PURPOSES ONLY!
View our complete disclaimer on our Disclaimer Page